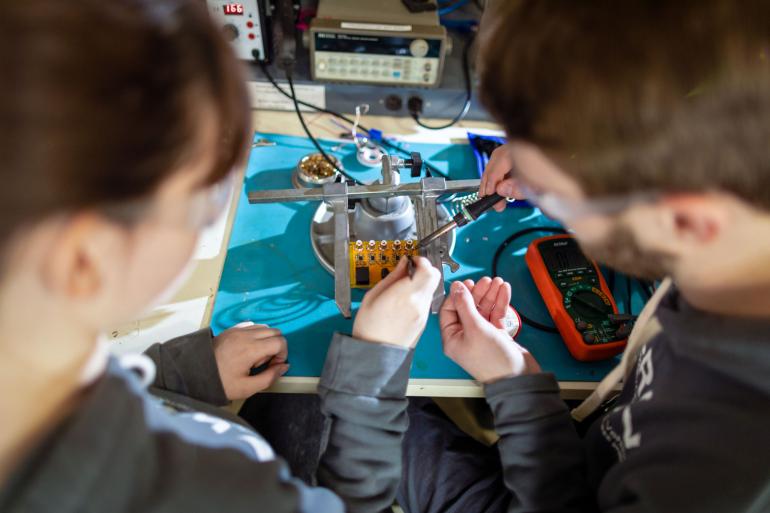 You will learn through hands-on experience from industry-experienced and approachable faculty in small-sized classes and in the most advanced laboratories and fabrication spaces.  Two required cooperative educational opportunities and a senior capstone project mean you graduate in high-demand for your technical prowess and professional skills. 
Unique Solutions to Some of the World's Most Challenging Problems
David Simpson, Ph.D., Assistant Professor of Biological Engineering at Wentworth's School of Engineering, shares some of the amazing work done by students in the Biological Engineering Program in the School of Engineering.
High Value Education
One of the nation's best engineering colleges
Wentworth continues to climb in U.S. News & World Report for Best Engineering Colleges (Doctorate Not Offered).
High Return on Investment
Top Ranking for ROI by
Payscale.com
Co-op: Working in field
Graduates Working in their Academic Discipline
State-of-the-Art Labs
What you'll have access to across the campus
New Center for Engineering, Innovation & Sciences
Wentworth's new and award-winning Center for Engineering, Innovation and Sciences Building is home to the latest in labs, including one of the country's most advanced Additive Manufacturing Labs and Accelerate, our student-run innovation incubator.  Engineering is a practice and the right tools help you to excel. You will have access to 32 engineering labs spread across the campus.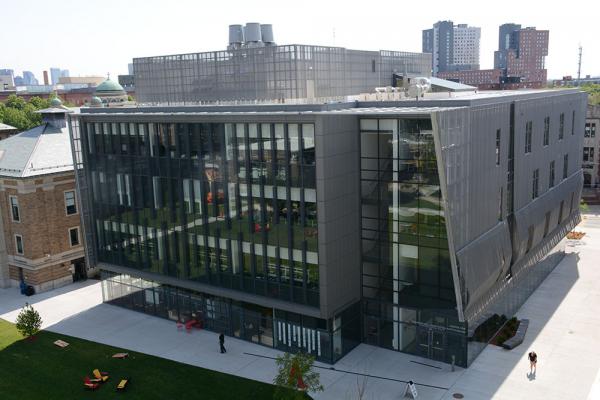 Dedicated Faculty
You'll find Wentworth is the perfect size. Large enough to have access to highly specialized knowledge and equipment, and small enough so faculty know you by your name and can give you personal attention. Faculty come to Wentworth, many from top positions in industry, to teach because they truly enjoy sharing knowledge with students who push them to stay at the cutting edge of their fields.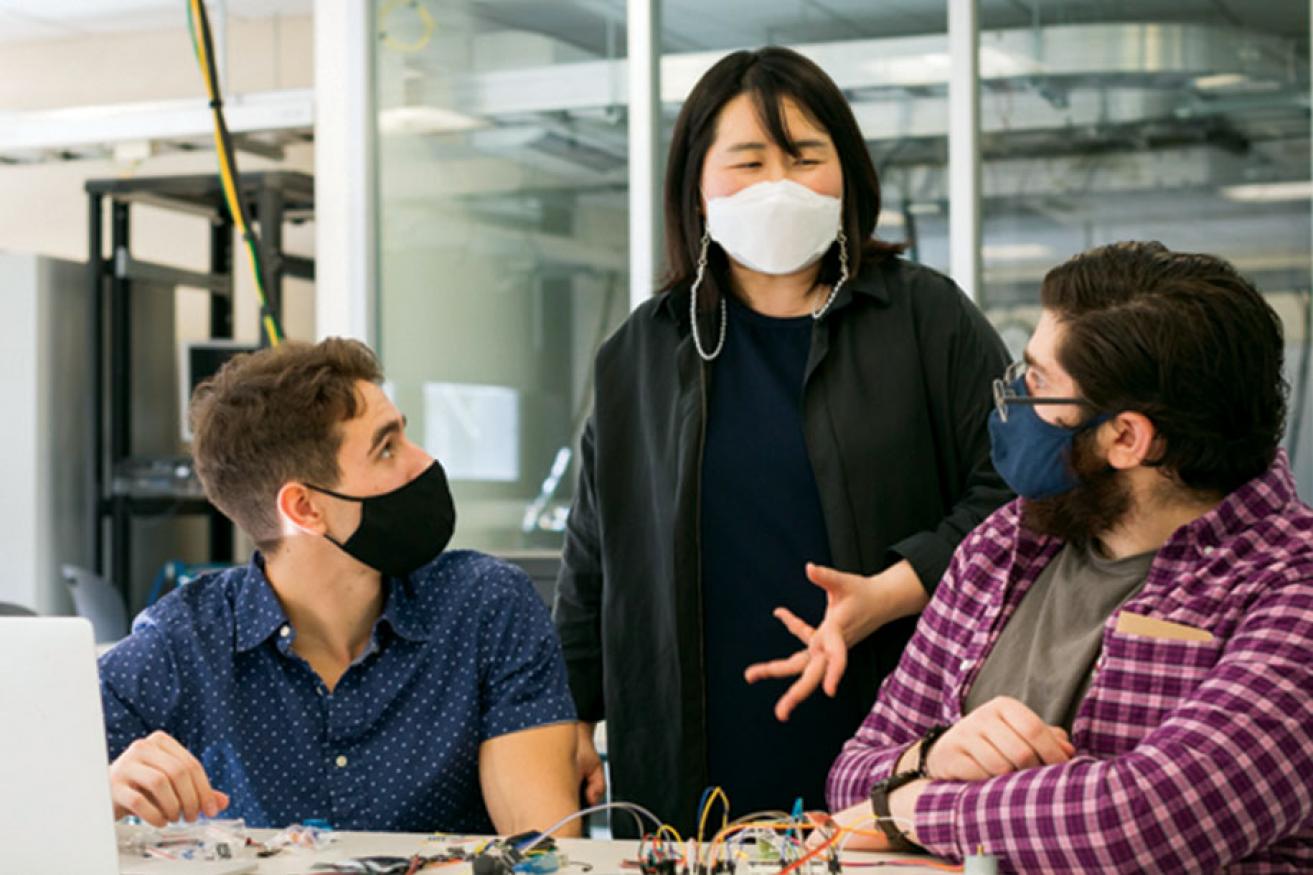 CO-OPS + CAREERS
Get real-world experience and build your portfolio. Wentworth's two-semester cooperative education program connects you to some of the hottest companies in your industry. You do not pay tuition on co-op instead in most cases you are earning a salary.
Some of our hiring partners include Analog Devices, DPS Engineering, Eversource, Philips Healthcare, Mass General Hospital, Harvard University, Teradyne, RISE Robotics, Raytheon, Woods Hole Oceanographic Institute. 
Senior Capstones: Outstanding Student Work
Students collaborate on design projects throughout their degree programs in the senior capstone, culminating in high-quality presentations (developed over two semesters in the final year of study). See the professional-grade work done by School of Engineering students for their 2020 Senior Capstones.
A University in Boston
Wentworth sits in the heart of Boston, the innovation hub for the East Coast and home to some of the fastest-growing companies and non-profits in research and development, high-technology, medicine, education, finance, and start-ups across all industries. Wentworth's 37,000-alumni network includes many active leaders in industry in Boston and across the world who are eager to hire other Wentworth graduates because they know they are hiring talented, knowledgeable, and hardworking employees.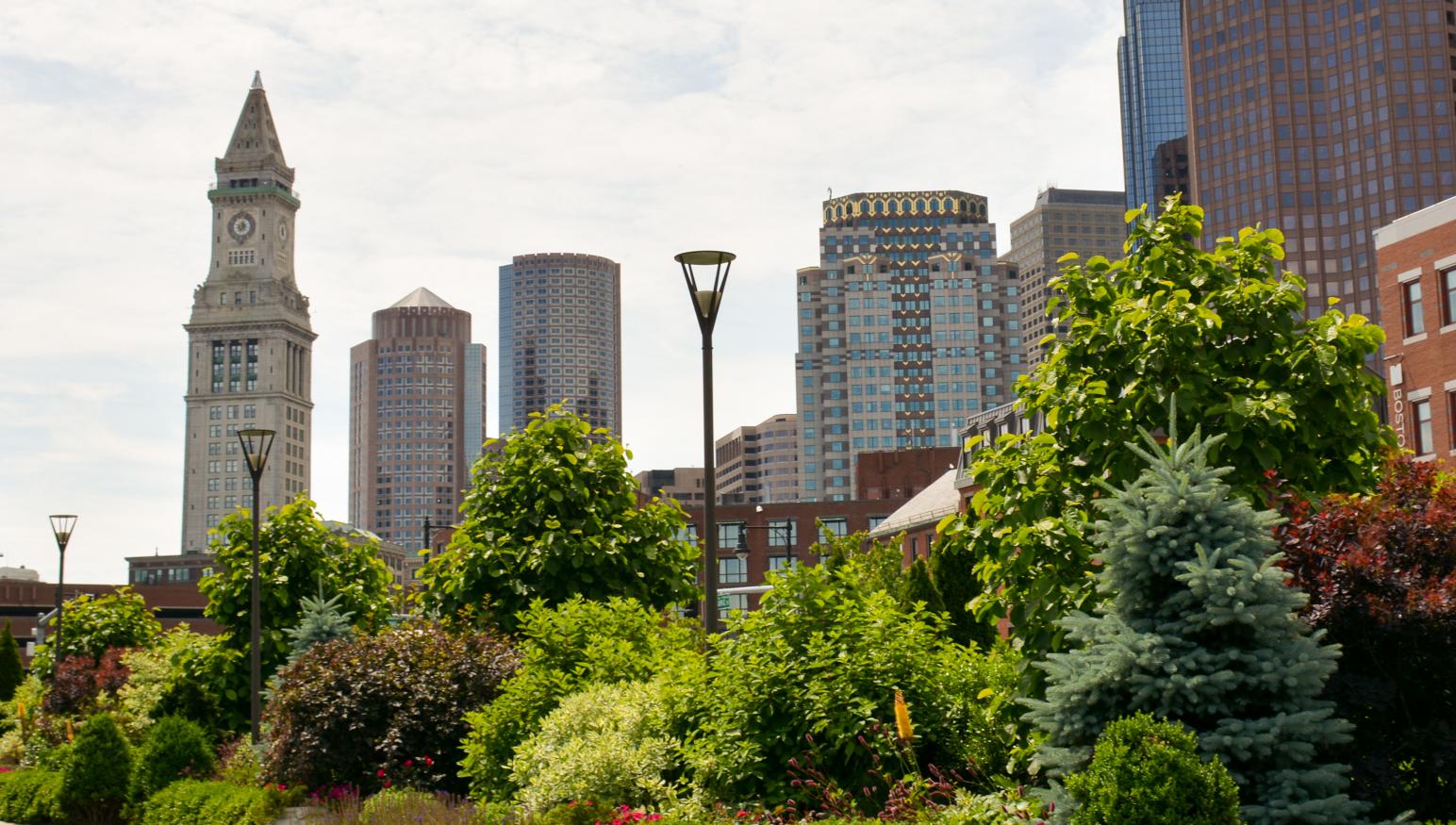 Clubs & Competitions
Fuel your growing expertise with passions and interests by joining one of the many clubs, competitions, and professional associations on campus—from bridge building and underwater robotics national competitions to professional engineering societies such as the National Society for Black Engineers, The Society for Women Engineers and the Society for Professional Hispanic Engineers. Challenge yourself to solve problems you care about and gain core skills and relationships that will last a lifetime.
ASEE Northeast 2022 Conference
Inclusive Excellence and Student Success in Engineering Education
Topics Include:
• Diversity, Equity and Inclusion pipeline for engineering
• Success of diverse, underrepresented populations in engineering
• (New) best practices in online/hybrid learning
• Innovation, entrepreneurship & sustainability in engineering education
• First-year engineering and allied engineering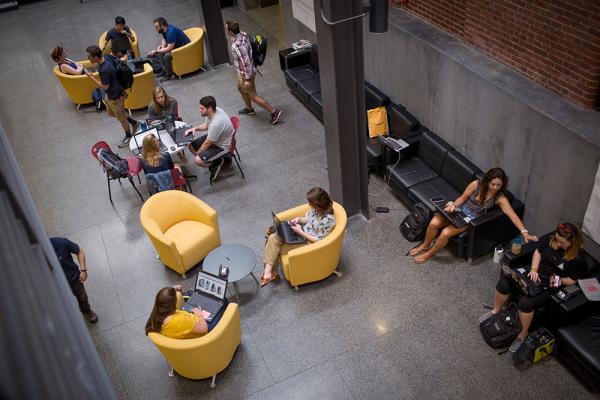 Join Us: Diversify Engineering
An excellent education depends on everyone feeling like they belong, finding mentors, and being valued. As the university of opportunity for Boston, Wentworth's impact continues to grow in attracting under-served populations (women, African Americans, Hispanics, and others) to the engineering field.  
Join one of 15 student-run diversity and social justice organizations on campus.  
Reporting through the president, The Diversity, Equity and Inclusion Division is actively cultivating inclusive excellence
A Military-connected center is devoted to supporting veterans, active duty military, and military-connected families in pursuing a high-value education.  
The School of Engineering seeks to empower its graduates to not only improve their lives through rewarding employment but also to take action to improve the broader world.