Wentworth's Pre-college Programs help middle school and high school students explore their passions while indulging their curiosities about Science, Technology, Engineering, Design, and Mathematics. Our programs provide high-quality enrichment opportunities for students and families—with a special emphasis on increasing interest and access for youth interested in STEM. 
Learn more about our team below. For general information, please contact our office at 617-989-4000 or precollege@wit.edu and our staff will be happy to assist you.
Sue Sontgerath (she/her)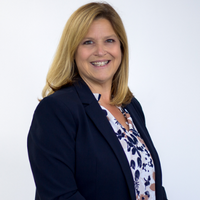 AVP/Dean of Undergraduate Admissions
Email: sontgeraths@wit.edu
Phone: 617-989-4000
Sue Sontgerath is the Assistant Vice President and Dean of Undergraduate Admissions. As AVP/Dean, Sue is responsible for the oversight of our undergraduate enrollment operation including admissions and pre-college programs. Sue has over 15 years of experience in informal STEM outreach programs and is committed to ensuring every student has an opportunity to explore careers in STEM.
Sue is a passionate advocate for advancing women in STEM and has several publications related to developing engineering curricula for middle school students and encouraging women in engineering. Sue holds a BS in Mechanical Engineering from WPI and an M. Ed from Worcester State College.
Andreas Armenis (he/him)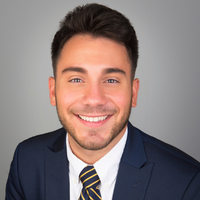 Director of Pre-college Programs
Email: armenisa@wit.edu
Phone: 617-989-4000
Andreas Armenis is the Director of Pre-college Programs. As Director, Andreas is responsible for the development and delivery of enrollment pre-college programs including our signature program ImpactLab. In his role, he works to support the team in a variety of functional areas including marketing and communication, staffing and development, and overall summer program operations. He has served in a higher education setting in a variety of capacities, including residence life, student involvement, leadership development, and multicultural affairs.
Andreas earned a master's degree in Human Development & Family Studies with a concentration in College Student Personnel from the University of Rhode Island and a bachelor's in International Business Management from Bryant University. He is a dedicated developmentalist committed to the growth and advancement of outreach initiatives for K-12 students interested in STEM with a strong focus on equity and inclusion. 
Connect with Us on Social
Follow us on social via the following platforms 
Facebook: @witprecollege
Instagram: @witprecollege
ZeeMee: Wentworth Undergraduate Admissions
On ZeeMee you will be able to: 
meet and chat with other interested students
match on shared interests and passions
participate in live social events
---
Mailing Address:
Attn: Pre-college Programs 
Wentworth Institute of Technology
550 Huntington Avenue
Boston, MA 02115