Louis Prang/Vancouver Apartments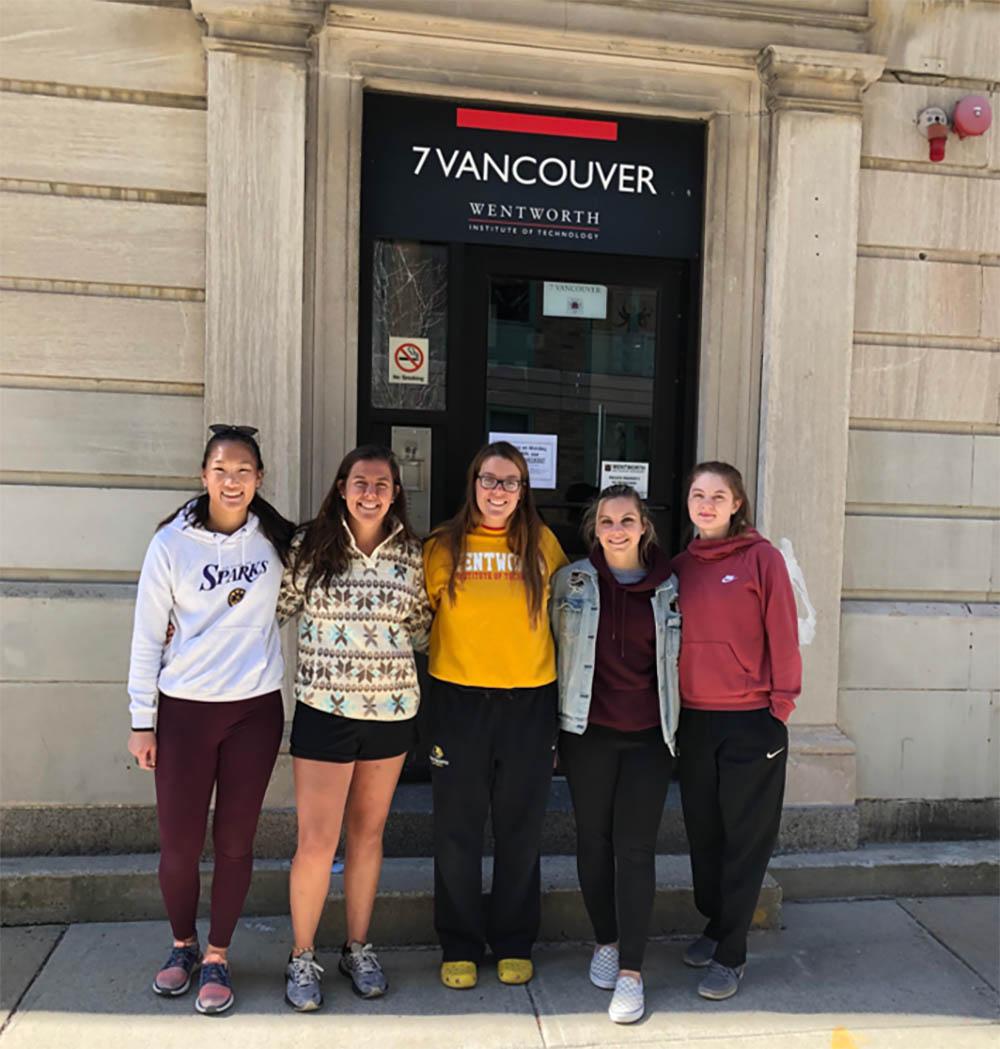 Supporting an Independent Lifestyle
The Louis Prang and Vancouver Apartments are geared primarily toward upper-class students looking for a more independent living environment. These six brick buildings located adjacent to the Isabella Stewart Gardner Museum house students in apartments designed for one to eight residents. Outside doors are locked 24 hours a day, and both exterior and interior doors are key access only.
9 and 15 Vancouver Street
60, 62, 66, and 68 Louis Prang Street
Bedrooms: Apartments vary in size and shape, and include bedroom(s), a kitchen and a bathroom. Some apartment also include a living room. All students are provided with a bed, desk and desk chair. Some apartments include bureaus, while others have large closets. Larger apartments contain a kitchen table and chairs.
Amenities: Students have access to the laundry facilities located next door in the Evans Way residence hall. Wireless network connections are provided for every student, and Xfinity on Campus television service is available for all residential students. 
Staffing: The Louis Prang and Vancouver Apartments receive oversight from a Community Director, supported by two resident assistants who live in these buildings.