Undergraduate Transfer Students
Lecture halls and textbooks just not cutting it for your professional goals? Maybe you're a builder, an inventor, a tinkerer. Or a troubleshooter who enjoys rolling up your sleeves to find solutions. That's exactly why so many students transfer to Wentworth. Driven by curiosity and fueled by passion, we combine top-notch academics with real-world experience — so you can start accelerating your career even before you graduate. We are a school designed for people like you.
Make It Here
You are always imagining, building, inventing—even just in your head. You are a "What If" kind of person who believes the world could work better.
What we look for in transfer applicants:
Academic achievement – We look at high school and college transcripts; a typical admitted transfer student at Wentworth has an average GPA of 3.0 or better.
Personal qualities – We look for those who are motivated to succeed. We get the full picture from your personal statement or essay, interests and activities.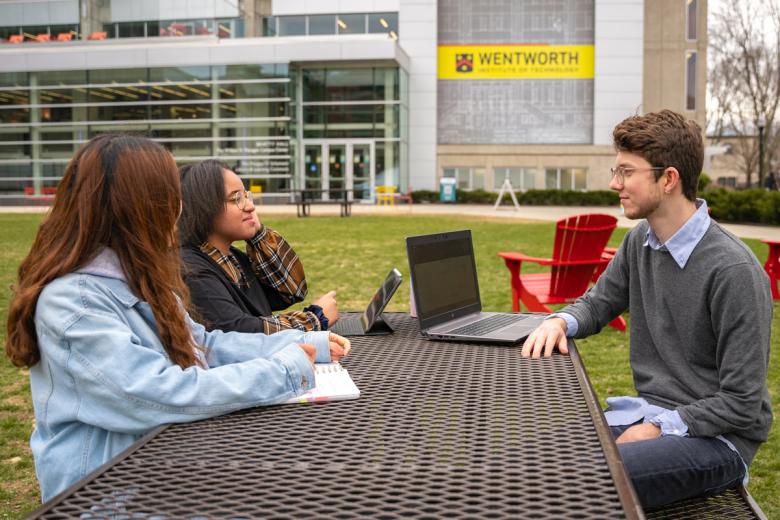 Transfer Application Requirements
Because so many students decide to transfer to Wentworth, we've streamlined the process to make it as easy as possible. We'll evaluate your application based on academic achievement and personal qualities. Here's how it works.
Get in Touch
We can't wait to get to know you. Contact our team with any questions you may have about Wentworth.