Accelerate
Accelerate, Wentworth's Innovation and Entrepreneurship Center, is a place where the Wentworth community can test, learn, iterate, and build as they bring their ideas to life!
Located on the first floor of the CEIS building, students, faculty, and staff are invited to join us in the makerspace and utilize its materials, tools, and equipment, free of charge. Accelerate staff, mentors, and experts are also on-hand to help turn your vision into reality, whether you want to work on a personal project, bring a class assignment to the next level, or are interested in launching a business. Use the links below to book a time with our makerspace lab tech and watch the video to see a few examples of how students have worked with Accelerate to move their ideas forward!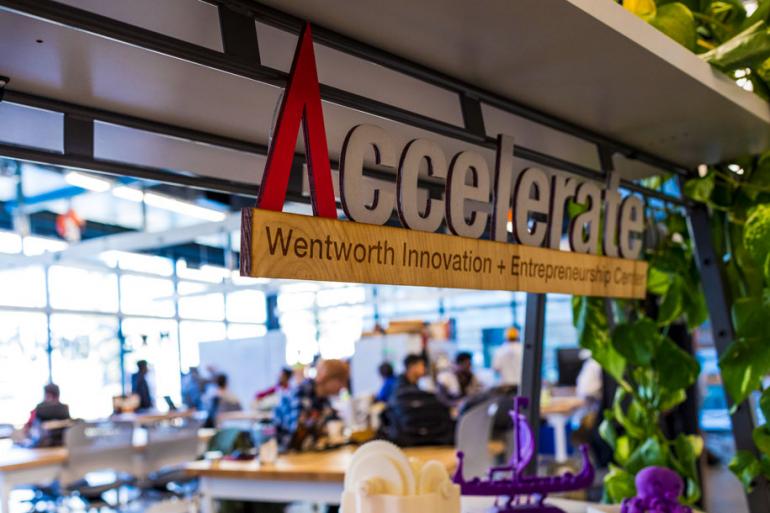 Move Your Ideas Forward
All students, faculty, and staff are welcome to make, build, and innovate in our collaborative space. Accelerate has a wide range of tools and equipment, including 3D printers, laser cutters, sewing and soldering equipment, and a full woodshop! If you have something you're interested in building, hang out and create with us. The door is always open!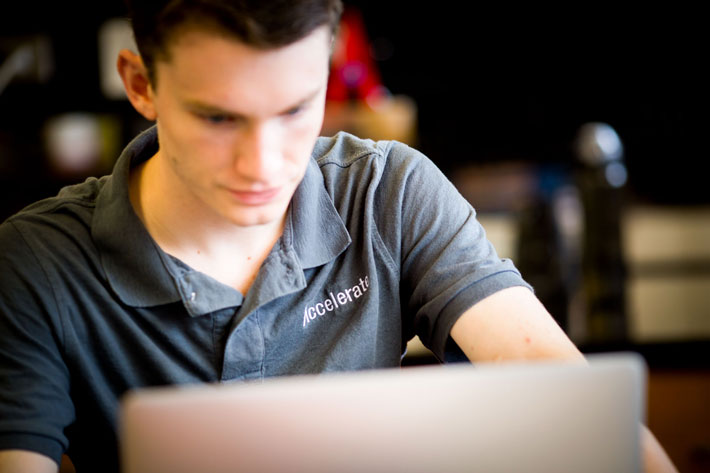 Making it Real
Accelerate builds innovative thinking and entrepreneurial confidence through rigor and instinct, impacting students' career choices and success. This extra-curricular experience allows students to develop the following competencies for an ever-changing work environment and stand out with exceptional dedication and drive:
Empathy: understand and act on individual, community, and industry needs and wants
Inspiration: formulate strong conceptual thinking to create, iterate and collaborate effectively
Discovery: acquire new knowledge and resources, focus and diverge content to build capacity
Resilience: essential for failure, risk-taking, and adaptability
Presence: gain confidence through networking and public pitch rounds