About Technology Services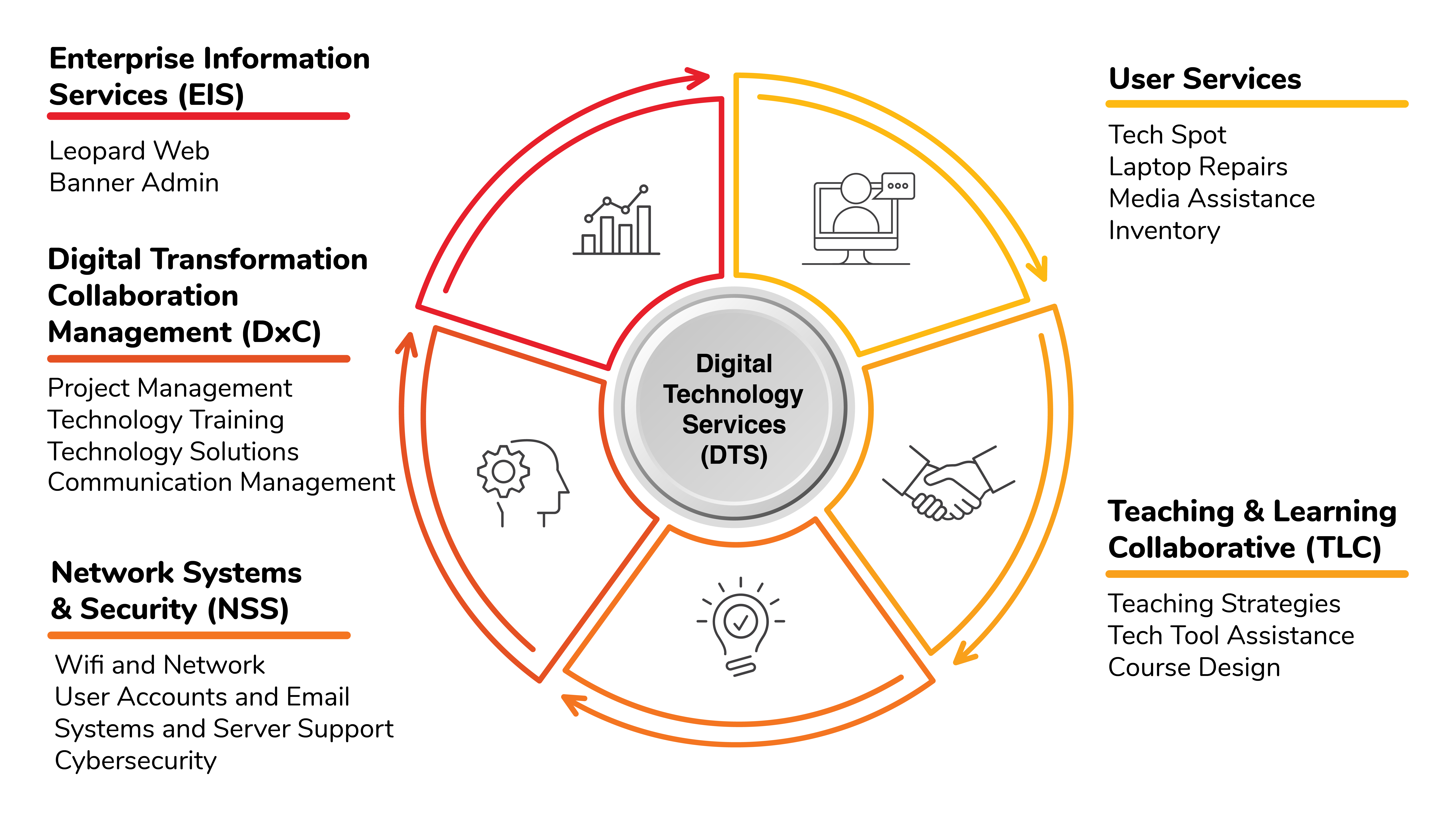 Digital Technology Services (DTS) supports technology at the University across all colleges and business units. We represent our team aligned with the Wentworth "W". Two core concepts, Client Experience & Enterprise Services are a foundation for our support of Student Success.
Tech Spot is Wentworth's Technology Help Desk and your go-to place for help with everything from accounts to laptops.
Teaching & Learning Collaborative (TLC) supports the latest in teaching and learning, state of the art academic technology tools to engage learners, and resources for course development.
Network Systems and Security supports the campus network, WiFi, Internet access, network security, telecommunication, privacy and security of the Institute's electronic resources and the data center.
Enterprise Information Services (EIS) supports administrative applications including the student information system, data warehouse, and our mobile app.
Digital Transformation Collaboration Management (DxC) maintains relationships with stakeholders, technology training and solutions, manages the project and budget process for projects involving IT, change management, and communication management.