Two graduate degree programs are available in Civil Engineering. The curriculum is designed to prepare graduates to enter this exciting and dynamic profession; pursue advanced studies and become a licensed, professional, civil engineer.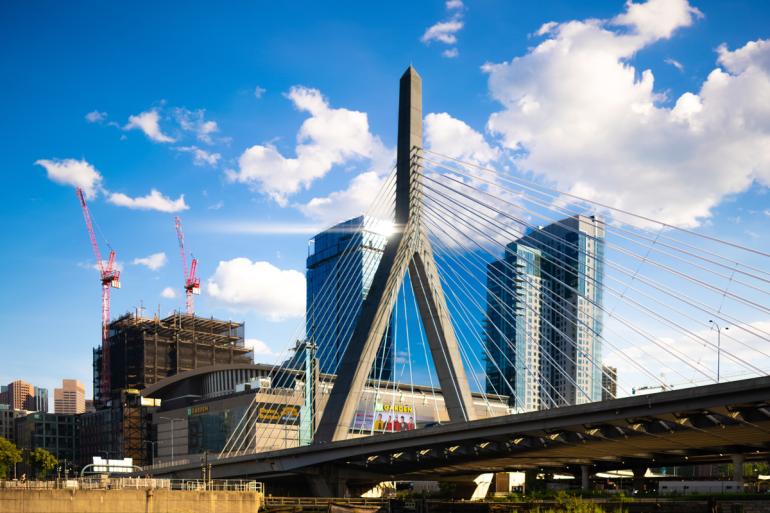 This degree program can be completed part-time or full-time.

Graduate Degree Options

The master's program in Civil Engineering combines professional experience with graduate level civil engineering principles. The program offers flexible timelines (part-time and full-time options) and can be completed within one year. The program includes two-degree options. The options include Master of Engineering in Civil Engineering (M.Eng. CE), and a Master of Science in Civil Engineering (M.S. CE) with a thesis. Each program requires thirty-one (31) credits to graduate. Contact the Graduate Admissions team or apply now!

Master of Engineering in Civil Engineering (M.Eng. CIVE) is an existing course-based degree program and is intended to prepare students for engineering practice. With a curriculum that balances theory with practical application, the M.Eng. CIVE reinforces and builds upon students' knowledge in the planning, designing, constructing, and analyzing of infrastructure. Diverse course offerings allow students to customize their own program of study, focusing on an area of civil engineering that most interests them. Tailored programs provide a blend of engineering knowledge and professional development skills to advance career potential. The program requires a total of thirty-one (31) credits and aside from a 1-credit seminar course, there are no required courses in the curriculum nor prerequisite graduate courses.
Master of Science in Civil Engineering (M.S. CIVE) is regarded as a thesis and research-based degree program. Students that obtain the M.S. degree are well prepared for positions in innovative aspects of professional engineering or for continuing their education in a Ph.D. program. Students focus their studies and their coursework by obtaining a concentration in geotechnical engineering, structural engineering, or construction engineering. A curriculum will be mapped out with the graduate advisor and subdiscipline advisor. M.S. students take a minimum of 31 (31) credits that consist of twenty-four (24) credits of courses, six (6) credits of research thesis and one (1) credit of graduate seminar.

Learn by Doing

At Wentworth, we value hands-on, experiential learning opportunities which provide you with the skills and knowledge you need to become a practicing, professional civil engineer. As a student in the master's program in Civil Engineering program, you will develop a well-rounded set of new skills and competencies including computer simulation for civil engineering and sustainable engineering design, as well as the latest tools and techniques in design and implementation. Plus, you will learn essential project management and problem-solving skills in demand by many of today's leading employers. Upon graduation, you will be prepared to take the civil professional engineering (PE) licensure exam and launch your career as a professional civil engineer.

Flexible and Convenient

The master's program in Civil Engineering provides a flexible academic environment.  We offer a variety of courses, including several interdisciplinary and interdepartmental options.  This variety, combined with the option to attend full-time or part-time allows you to customize your graduate program.

Interested students may select a concentration that meets their needs and interests including

Construction Engineering
Civil Engineering
Geotechnical Engineering
Structural Engineering

Students can also supplement their coursework with interdisciplinary electives that address contemporary issues in the field.

Civil Engineers in the World 

$115K median annual salary, 2019, American Society of Civil Engineers 
+$14K median annual salary for those with a master's degree, American Society of Civil Engineers 

Wentworth Institute of Technology is accredited by the New England Commission of Higher Education (formerly the Commission on Institutions of Higher Education of the New England Association of Schools and Colleges, Inc.).

There are fourteen existing graduate courses in the department, additionally, there were several new courses developed. For example, new courses include Advanced Soil Mechanics, Structural Timber Design, and Prestressed Concrete Design. Students may complete the program as a full-time or a part-time student. The majority of courses in each of the programs are electives and course is 3 credits. For the Master of Science, there will be two new required courses that will be a part of this program. The new courses are the Graduate Seminar and the Master's Thesis. The seminar is a 1-credit Seminar Course for which the students select and participate in seminars within a structure of seminar related events and activities and is required for the M.Eng. and the M.S. degree programs.

A distinguishing strategy of the thesis-based program is to continue the hands-on, active learning and project-based activities have long been the hallmark of WIT engineering education. The objective of the thesis option is for students earning an M.S. degree to have a meaningful experiential application of their developing knowledge to address a deficiency within society or environment. The thesis option includes an engineering project with scholarship at the level of an academic graduate work and involves the engineering design cycle, application of knowledge to address a problem, development toward establishing new knowledge or techniques, and written and oral communication. The thesis option requires completion of a two course sequence (Thesis I and Thesis II), each having 3 credits.

See more information about program requirements.
Discover Wentworth's 4+1 Programs
Get the most out of your educational investment. Enroll in one of Wentworth's accelerated 1-year master's programs and advance your career in today's competitive job market. Get started on your master's degree while you complete your bachelor's program.