The degree audit is a useful tool that helps you track your progress towards degree completion.  Below you can find instructions for how to find and generate your degree audit.
HOW TO GENERATE A DEGREE AUDIT VIA LEOPARDWEB
Sign into MyWentworth
Image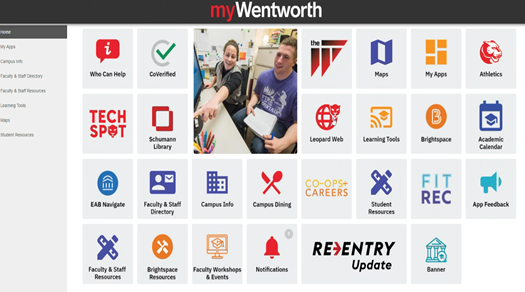 Click on the LeopardWeb tile.
Image

Click on New LeopardWeb Experience.
Image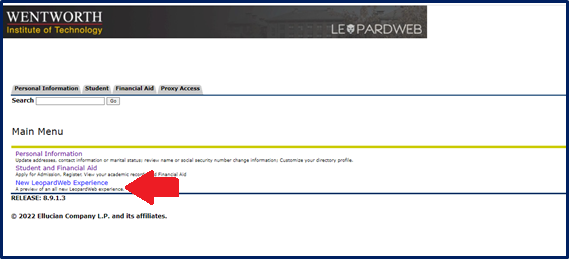 Click on Student Profile.
Image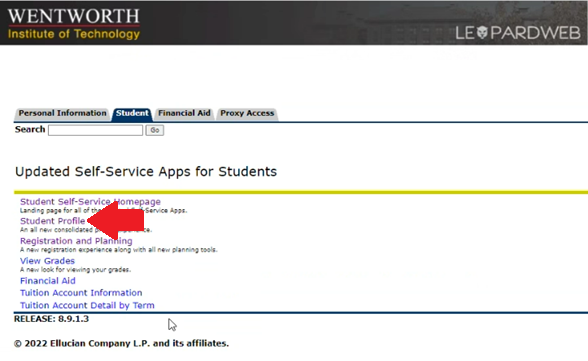 Click on Degree Evaluation.
Image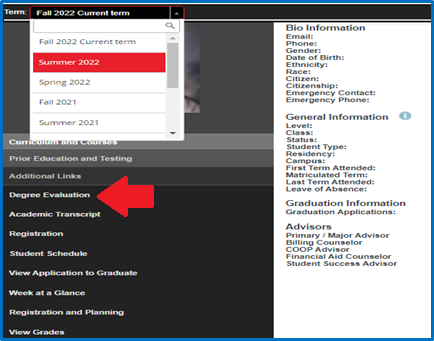 Select Current Term, click the Program button, and click on the Generate New Evaluation button at the bottom.
Image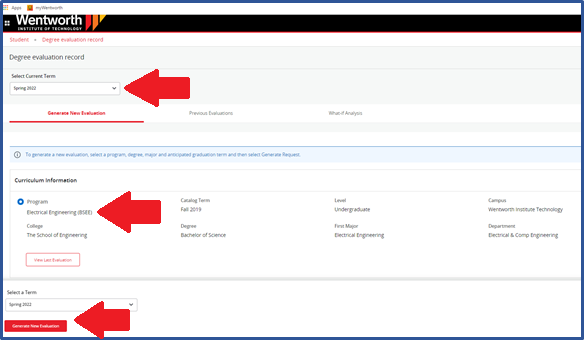 Generate your degree evaluation to make sure your student information is accurate and up to date if you have changed your major or declared a minor or concentration.  This information is in the top portion of your degree evaluation. Students may also email their academic advisor by clicking on the email button shown below.
Image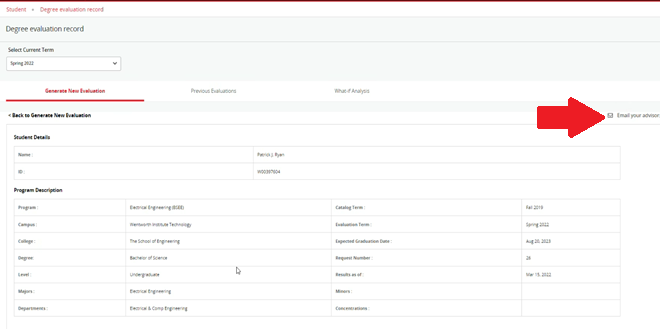 Image