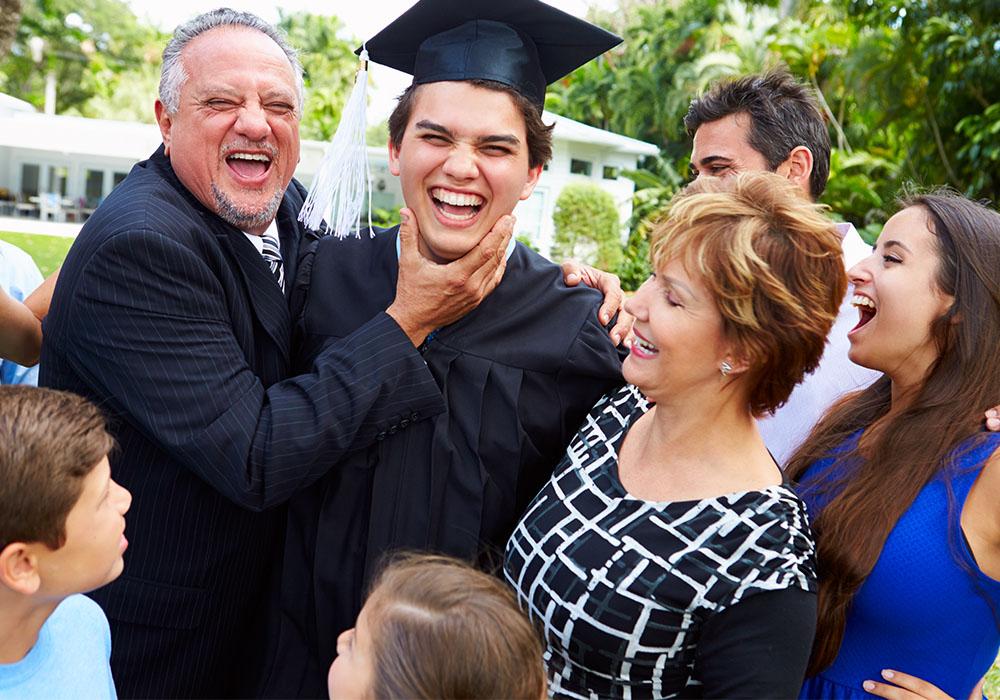 While the return on investment is there, paying for tuition can be a big-ticket item and we want to make it as easy and flexible as possible for our students and their families. 
Paying Your Bill
Wentworth Institute of Technology bills 3 times each year for full-time undergraduate and graduate students. The upcoming bill due dates are as follows: 

Upcoming Billing Dates 

Semester 

E-Bill on LeopardWeb 

Bill Due Date 

Fall 2021

June 16th, 2021

July 28th, 2021

Spring 2022

November 9th, 2021
December 1st, 2021

Summer 2022

March 1st, 2022

April 1st, 2022

Notifications are sent to each student's Wentworth email address when the bill is available on LeopardWeb. Phone call announcements are sent to the student cell phone number on file, or to the home phone if no student cell number is provided. Student Accounts also mails postcard reminders to the permanent address.  

Delinquent Accounts and Late Fees 

Students are required to agree during registration to pay tuition and fees at the beginning of every semester they are enrolled. If the semester balance is not covered by the bill due date, the student will be notified by mail and email that their account is delinquent. In addition, a $100 Late Fee will be applied to accounts that remain delinquent after the past due notice has been sent. Students' whose accounts remain delinquent after 2 past due notifications will be subject to class cancellation, and housing cancellation, if applicable. 

How to view and pay your tuition bill

The E-Bill is accessed online through the student's LeopardWeb account. The E-Bill displays charges, payments and anticipated credits in real time. Please note: Student Accounts does not mail paper bills. 

Log into LeopardWeb

Click on the "Student" tab 

Click on "E-Bill" 

Online check, credit and debit card payments can be made right from the E-Bill. Please note that credit and debit card payments will be assessed a non-refundable 2.75% convenience fee for domestic transactions, and a 4.25% convenience fee for international transactions. Electronic check payments (E-Checks) are not charged a convenience fee. 

Other Methods of Payment 

Guest Payment Portal 

Tuition payments and housing deposits can be made online through the Guest Payment Portal. Payers will need the Wentworth student ID number, and the amount to pay from the E-Bill.  

Click the "Pay as a guest" link

Enter the student's WID# and last name, then "Sign in"

Click on the "Account Balance" box

Enter the balance owed from the student's E-Bill into the "Amount" box on the right

Click the "Add to Payment" button at the bottom and continue the check-out process

You'll receive an email confirmation once the transaction is processed 

 

Authorized Users

Students can assign an Authorized User to view the bill and make payment(s) online. Authorized Users can:  

See account payment history 

Save payment information for future use 

Receive instant email confirmations 

Email additional payment confirmation to the recipient(s) of their choice 

Follow this step-by-step guide to set up an Authorized User (pdf) 

 

Pay by Mail 

When sending a check to Wentworth please remember to do the following: 

Make your check payable to Wentworth Institute of Technology 

Include the student's name and WID# in the memo field of the check 

Payments should be mailed to: 

Wentworth Institute of Technology 
P.O. Box 845170 
Boston, MA 02284-5170 

 

Overnight Address Pay by Courier (FedEx, UPS etc)

Wentworth Institute of Technology 
550 Huntington Avenue
Boston, MA 02115-5998

Attention: Student Accounts

 

Pay in Person

Currently only Wentworth students who are clear on the Coverified App may come to the Stduent Accounts Office in person. We are open Monday - Friday from 10am-12pm and 1:00-3:00pm and accept checks and money orders. We do not accept cash payments.

The Student Accounts Office is on the first floor of Williston Hall, down the hall from the main entrance and the Admissions Office.

 

International Wire Payments - Flywire 

Wentworth partners with Flywire to provide a simple and secure payment portal for our international students. 

Benefits of using Flywire include: 

Eliminates hidden bank fees and ensures that Wentworth receives the correct payment amount 

Saves on exchange rates – in most cases, payments can be made in the home country currency. Flywire will process the currency exchange, offering students wholesale exchange rates which are often unmatched by traditional banks 

Payments can be tracked through the entire process until they reach the school 

24x7 multilingual customer support 

Visit the Flywire website. 
Nelnet Offering Payment Plans
Nelnet Campus Commerce offers payment plans that allow you to pay tuition and fees over time.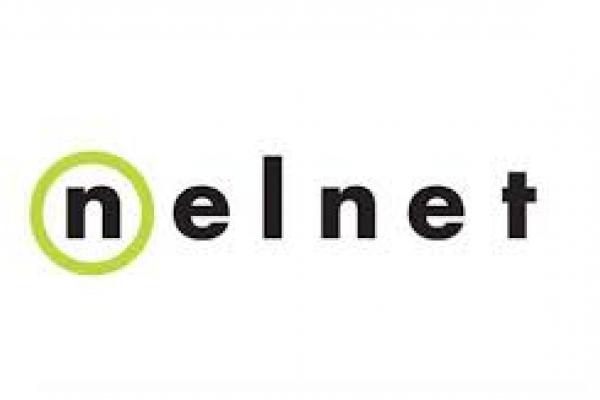 Payment Plans
Fund your education in a way that works for you 
Monthly Payment Plan 

Wentworth Institute of Technology offers an interest-free monthly payment plan in partnership with Tuition Management Systems (TMS). By setting up a payment plan, families may divide the semester bill over several monthly payments, which are remitted directly to TMS by the fifth of every month. Payments appear on the student's Wentworth E-Bill as soon as they are received by TMS.

Please note that TMS was recently acquired by Nelnet Campus Commerce. Starting in July 2021, Wentworth will be migrating from the TMS platform to the Nelnet system. For more information about the current plan options, or to enroll in a summer or fall 2021 plan, please log onto the TMS website. 

TUITION MANAGEMENT SYSTEMS (TMS) 

Fall 2021 Plans - Open for Enrollment

6 Payments: May - October
5 Payments: June - October
4 Payments: July - October
3 Payments: August - October
Enrollment Fee: $60.00 

 

Each monthly payment is determined by taking the total budget (the remaining balance after subtracting any aid or loans) and dividing it by the number of installments (months in the plan). For example: A $3,000 budget for a 5-payment plan would result in five monthly payments of $600.

If two subsequent payments are missed, the plan will be canceled and a $100 late fee may be applied to the student's Wentworth account balance. The student may also be ineligible for future payment plans.

 For questions, or to enroll, please call TMS directly at 1-800-722-4867, or visit their website at  https://wit.afford.com/ 

 
Refund Policy
Please read our refund policies carefully for your own benefit.
Prorating Tuition Policy
Wentworth prorates tuition for a withdrawing student based on the date in the semester that the voluntary withdrawal paperwork is submitted to the Registar's Office.
Wentworth prorates tuition for a withdrawing student based on the date in the semester that the voluntary withdrawal paperwork is submitted to the Student Service Center. Adjustments are made based on the following schedule: 

For 15-Week Courses: 

The end of the drop/add period/first week of the semester: 100%* Tuition Charge Reversal 

The end of the second week of the semester: 75% Tuition Charge Reversal 

The end of the third week of the semester: 50% Tuition Charge Reversal 

The end of the fourth week of the semester: 25% Tuition Charge Reversal 

The fifth week of the semester and later: no reversal of tuition charges 

*Any tuition/housing deposits are Non-Refundable 

For Six- or Seven-Week Courses: 

The end of the first week of the course: 100% Tuition Charge Reversal 

The end of the second week of the course: 50% Tuition Charge Reversal 

The third week of the course and later: no reversal of tuition charges 

Non-attendance does not constitute official withdrawal. Tuition and fees will not be adjusted until the Registrar's Office receives the official voluntary withdrawal petition from the student. 

Students who withdraw from Wentworth should contact the Student Accounts and Financial Aid Offices to obtain the appropriate refund schedule, as well as to discuss any remaining financial obligations with a Student Accounts or Financial Aid counselor. 

Once a student's withdrawal has been processed Student Accounts will perform the appropriate tuition adjustment, if applicable, based on the date of withdrawal. After all tuition adjustments have been processed, Financial Aid is required to perform a "Return to Title 4" (R2T4) calculation to determine how much financial aid a student may be eligible to receive. Withdrawn students will then be notified by mail of the details of the R2T4 calculation. 

Fees are not refundable. Students are liable for tuition and fees in accordance with the published refund policy. 

The Tuition Adjustment policy is based on the terms in the Wentworth Academic Catalog. For more information on Withdrawal and Tuition Adjustment, please visit: https://catalog.wit.edu/student-services-facilities/student-financial-services/ 

 
Student Health Insurance Options
Massachusetts state law requires that all students who are enrolled for nine or more credit hours per semester (or registered for Co-op) be covered by the Wentworth student health insurance plan OR a health insurance plan with comparable coverage.  Please direct questions regarding the billing process to the Student Accounts (Billing) at studentaccounts@wit.edu. 
The Perkins Loan program, no longer available for current students, is a low interest loan that was available for undergraduates with exceptional financial need. Many Wentworth alumni have benefit from this loan program.