Students in the Bachelor of Science in Engineering program tailor an engineering curriculum with elective courses to expand their education beyond a single area of study.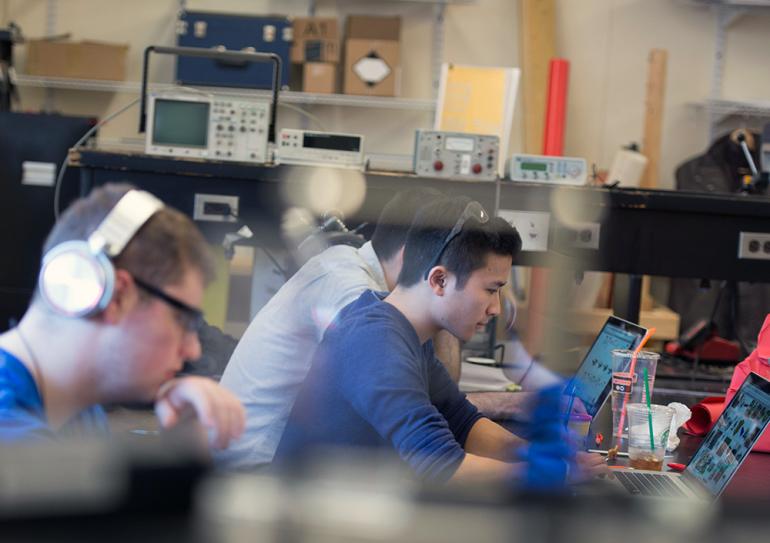 Wentworth's Bachelor of Science in Engineering degree program utilizes an innovative curriculum that provides students the flexibility to integrate an engineering course of study with electives of their choice to broaden their education for their professional and personal goals. Students in the program will customize their education, both their specialized area of engineering study and their personal directed studies, with a full-time faculty mentor. This program is ideal for students with more than one area of interest.

The 5 concentrations available to students in the Bachelor of Science in Engineering program are:

Biomedical
Civil
Computer
Electrical
Mechanical

Over the course of the program, students may select courses that match their personal interests and broaden their career options. The combinations are varied and limited only by student interests and imagination. Our engineering students have focused on fields ranging from Sustainability, Life Cycle Analysis, Business Management, Computer Science, Applied Math and Sciences, Music, and Art. 

Through Wentworth's strong network of employers, including many alumni, students in this program obtain professional experience during their two required, and paid, cooperative work semesters.

The Wentworth Bachelor of Science in Engineering is accredited by the Engineering Accreditation Commission of ABET. 

For program objectives, outcomes and enrollment and degree data, please visit the Engineering Accreditation Information page.

The Bachelor of Science in Engineering program is a 4-year innovative interdisciplinary degree for students who prefer to create a curriculum integrating their engineering and non-engineering interests in a structured manner. Study Abroad is also highly encouraged with various study abroad and co-op abroad options to select from.

Visit the Course Catalog for information about program requirements. For an overview of the year-by-year experience in the Bachelor of Science in Engineering program, see "What You'll Learn" below.
High-Value Degree
Career Preparation in Northeast
Ranked by Wall Street Journal for Career Preparation. 
High Return on Investment
Top Ranking for ROI by
Payscale.com
State-of-the-Art Labs
What you'll have access to across the campus