Below you'll find quick links to some of our most commonly accessed help documents. Visit the Service Portal to search all available topics.
Usernames and Passwords
Whether you have forgotten your password or are ready to setup two-factor authentication, we're here to help!

Community members can find the following items in our service portal:
Access to our Knowledge Base of self-help guides
Create new or check status of current help incidents
Request services or equipment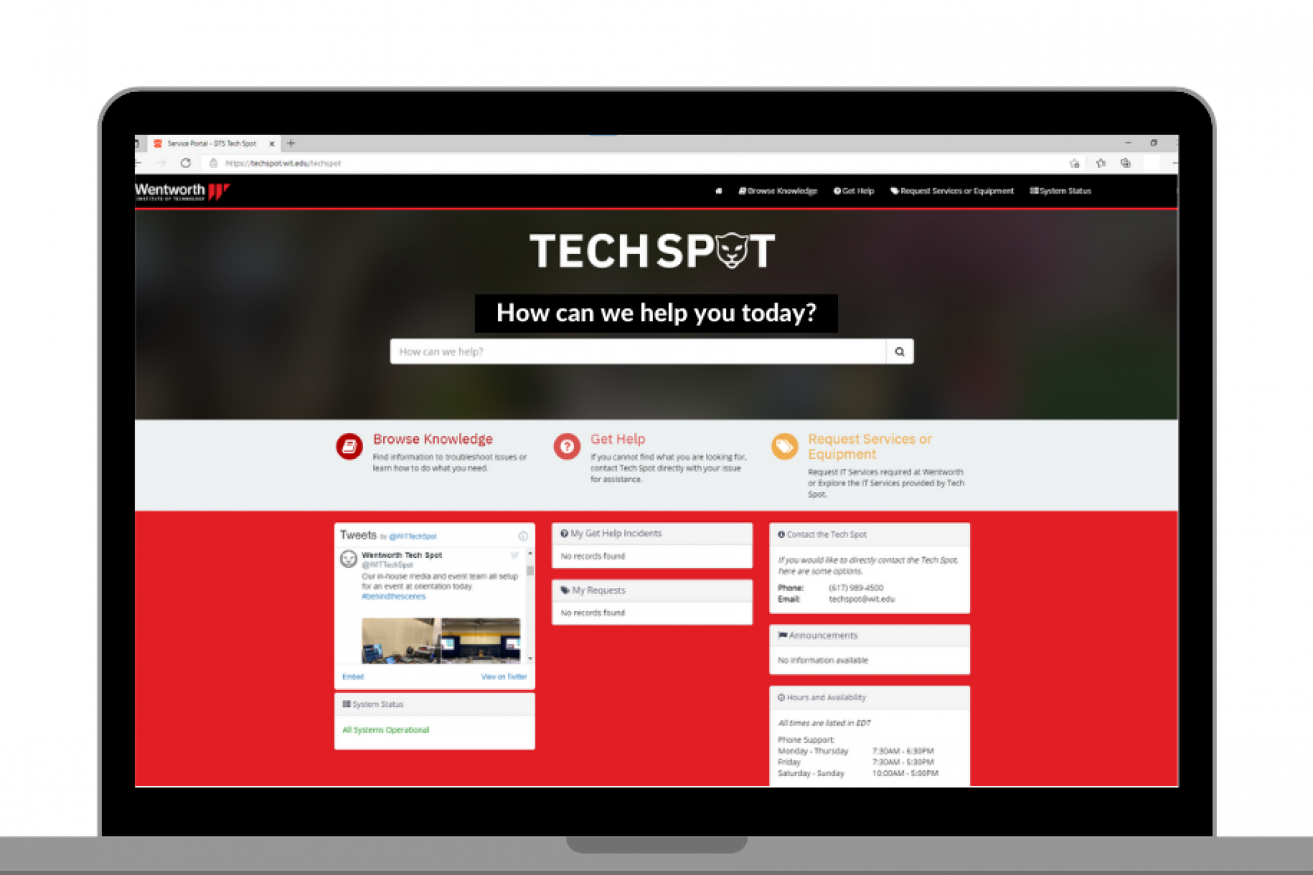 Knowledge Base Quick-Links
Your Wentworth Network Account is required to access these knowledge articles.