Facility Management
In the
Earn top dollar and take on a leadership role managing an organization's most valuable asset—its property and equipment-- with a Master of Science in Facility Management from Wentworth.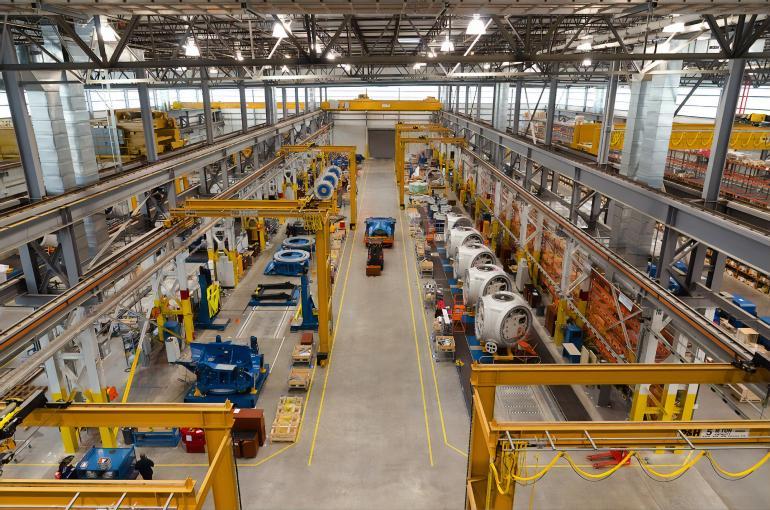 Now, more than ever, organizations need skilled facility managers who are able to implement the latest tools and techniques to optimize business operations. Earn top dollar and take on a leadership role managing an organization's most valuable asset—its property and equipment. 
Learn by Doing

Hands-on, experiential learning opportunities will give you the skills and knowledge you need to meet the changing demands of the built environment. Learn the fundamentals of project management, space planning, resiliency and real estate. And develop the essential leadership, organizational and problem-solving skills in demand by over 65% of all employers. Cap your experience with original research and an optional master's thesis to help develop practical solutions to real-world challenges.

Students can complete their degree in one year (3 semesters).

A Resume that Speaks for Itself

Our Master of Science in Facility Management focuses on the core competencies in demand in today's competitive job market including:

Communication
Analytical skills
Decision making
Leadership
Space planning
Project Management

Our flexible curriculum allows for taking cross-disciplinary courses spanning Architecture and Civil Engineering.

Facility Management in the World 

Facility managers can be found in a wide range of industries, from real estate, to healthcare to higher education. According to the International Facility Management Association (IFMA), facility managers are becoming increasingly important to organizations as the built environment emerges as an integral part of the way in which we live, work and play. Here are a few trends impacting facility management: 

Emergence of the "Internet of Things" 
Building Automation/Monitoring 
Employee Engagement 
Health, Wellness & Well-Being 
Evolving IT Infrastructure 
Evolving Real Estate Models 
Sustainability & Environmental Impact 

Wentworth Institute of Technology is accredited by the New England Commission of Higher Education (formerly the Commission on Institutions of Higher Education of the New England Association of Schools and Colleges, Inc.).

The Master of Science in Facility Management program is designed to combine common general management techniques with current facility management practices and technologies. The curriculum will provide graduates with the tools and managerial decision-making processes related specifically to maintaining and managing the built environment. 

Visit the Course Catalog for information about program requirements.