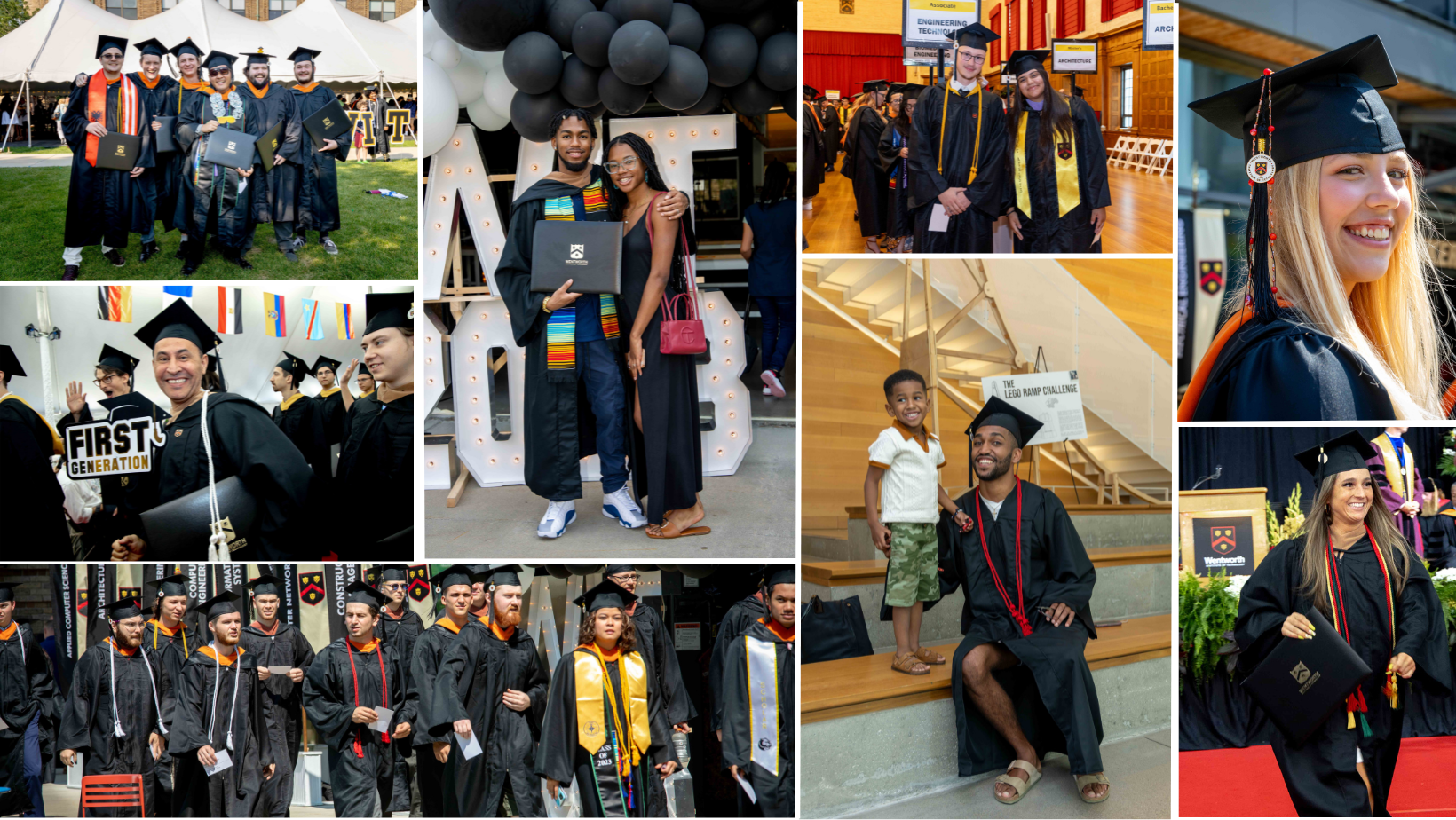 Congratulations to the Class of 2023
Diplomas will be mailed after grades are finalized by the registrar approximately 6 weeks after graduation. Questions - please email registrar@wit.edu
Grad Photos taken at commencement - the company will email your wit.edu email address with proofs and also mail proofs to US addresses if they were provided on your graduate application. You can visit them on-line here. Follow the prompts to look up your photos and place your orders.
Find photos from both the morning and afternoon ceremonies online.
Important Dates and Deadlines
Spring Commencement - Class of 2024

Save the date! Spring graduates will cross the stage and receive their diploma on Saturday, April 20, 2024 - more info to come. 

Summer Commencement - Class of 2024

Save the date! Summer graduates will cross the stage and receive their diploma on SATURDAY, August 17, 2024. (The 2024 ceremony is on SATURDAY - not SUNDAY) - more info to come.
Featured Students and Speakers in August 2023 Commencement
Students Jenah Arsenault, Julian Mancini, and Zack Benesh will have standout roles during Wentworth Institute of Technology's upcoming commencement ceremonies on August 20. Read more about these students.
Wentworth Institute of Technology will welcome a group of extraordinarily successful entrepreneurs as commencement keynote speakers, including a husband-and-wife duo committed to supporting education, as well as an individual who has invested in more than 100 startups. Learn more about the speakers, Mark Bamforth, Morag Bamforth and David Chang.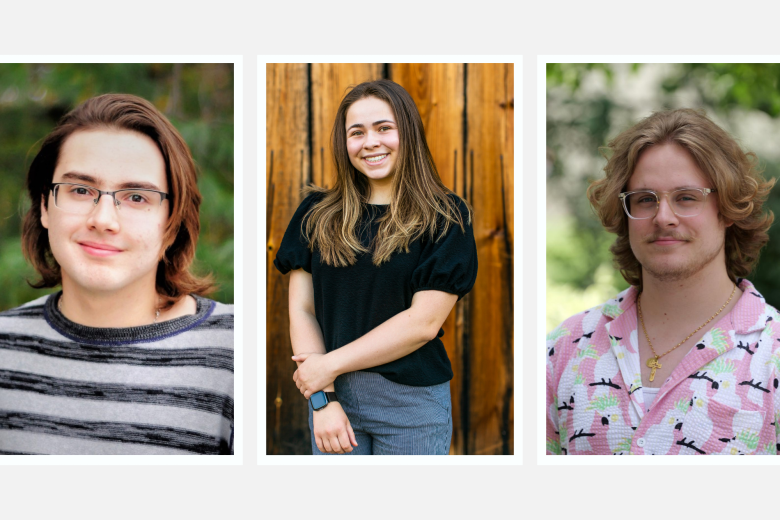 Frequently Asked Questions
Find answers to the questions that we anticipate our students and families may have related to commencement.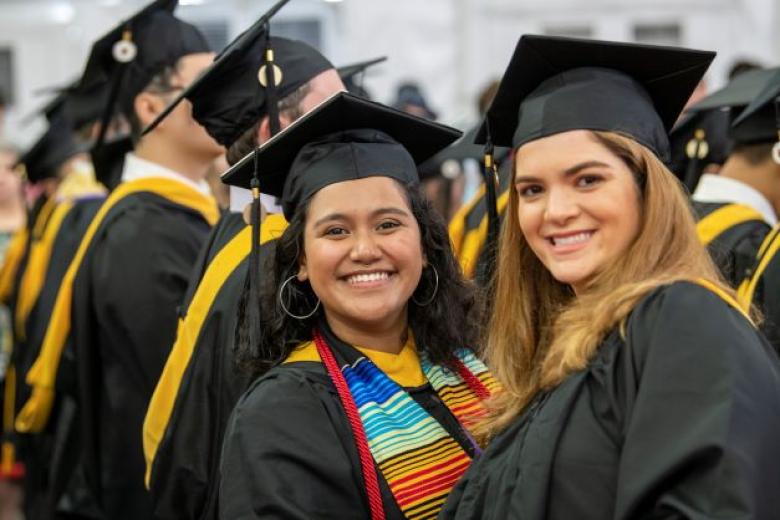 Gifts and Photos for the Graduate
Order yours today! With supply chain challenges and to ensure you have a gift for your graduate, we recommend pre-ordering.
Wentworth Bookstore – order your diploma frames and Wentworth branded items here 
Jostens - Class Rings, announcements and other keepsakes
The Commencement Group -- pre-order gifts to pick up the morning of commencement
Grad Images  The official ceremony photographer for Wentworth's commencement ceremonies. They will take professional portraits of your student during the event for purchase. Please see the FAQ section for more details or visit them online.