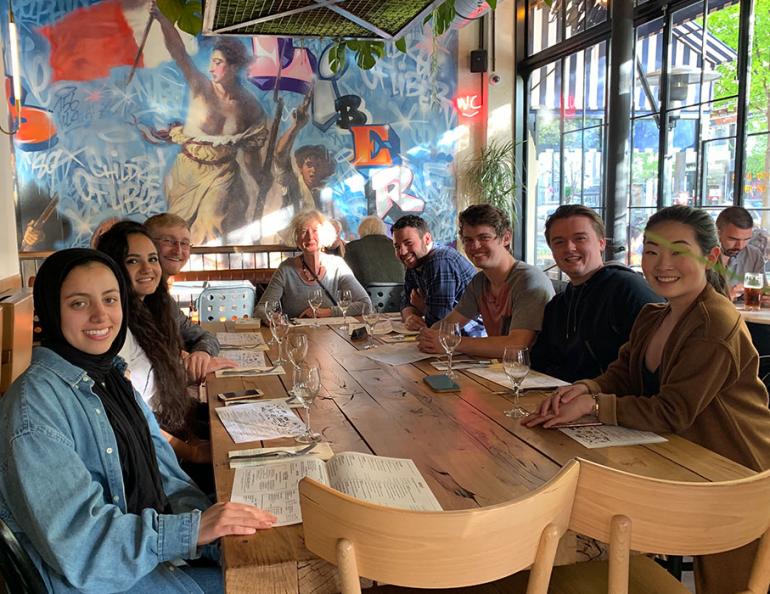 Think Globally About Today's Toughest Challenges
Wentworth Institute of Technology offers a variety of Study Abroad opportunities that helps expose our students to the needs and challenges of an increasingly global economy. As the world gets smaller, more and more companies are expanding their international presence and entering markets that require creative new ways of thinking.
Wentworth students can pursue faculty-led programs through the College of Architecture, Design and Construction Management and Semester exchanges through the College of Engineering and Computer Science. Each of these is administered by Wentworth Study Abroad.
Extensive Study Abroad Partners
Wentworth has developed strategic partnerships through articulation agreements with other educational institutions that facilitate access to higher education and enrich the educational experiences for our students. These include our neighboring schools in the Fenway, local institutions in New England, and several universities around the world.