Developing Global Citizens and Lifelong Learners
The School of Sciences and Humanities promotes intellectual curiosity by challenging students to ask big questions about the world around them. Students will find unique opportunities to apply their thirst for knowledge along with scientific methods to address crucial issues from climate change and improved biotechnology to urban renewal and its effect on immigration.  
As the backbone for all Wentworth degrees, the School of Sciences and Humanities recognizes that students across all disciplines benefit from building skills in scientific inquiry, communication, ethics, critical thinking, and leadership. Expert faculty teach courses that provide foundational instruction in the sciences, as well as courses that teach students to employ creative approaches to problem-solving and professional development. Wentworth's School of Sciences and Humanities ensures that every student reaches their maximum potential by equipping them with the necessary tools to become lifelong learners and doers, as well as global citizens and successful professionals in their field. 
Facts & Figures
Real Earning Potential
Median starting salary for Wentworth graduates (National Avg - $50k)
Real Job Opportunities
of the Class of 2022 were employed or in graduate school within 6 months of graduation
Diverse Minors
Choose from minors in a variety of different disciplines.
Pushing Your Limits
Courses like Microbiology and Thermal Physics help students build a deep foundational knowledge of important scientific concepts.
Programs of Study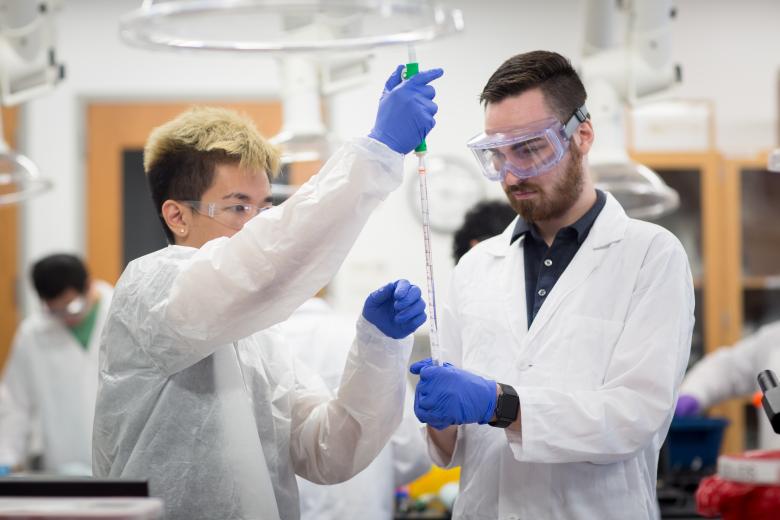 Applied Sciences
Wentworth's innovative Bachelor of Science in Applied Sciences degree is an experiential and interdisciplinary major that trains students to develop in-demand, technical skills in biology, chemistry, and physics. If you have a curiosity to explore and create, you'll have the opportunity to set yourself apart as you engage in active research projects, acquire extensive laboratory experience, gain skills in data analytics and scientific computing, and learn how to communicate your findings in a scientific way.
Computer Science and Society
As technology rapidly evolves, the increased role of modern technology within our society has created a huge demand for employees with training in computer science, as well as a deep understanding of other academic disciplines and fields in the liberal arts. The Bachelor of Science in Computer Science and Society, which blends key elements of study from computer science and Wentworth's Science, Technology, and Society minor, leads to careers that span coding, marketing, management, and more. 
Employers Who Have Hired Wentworth Grads