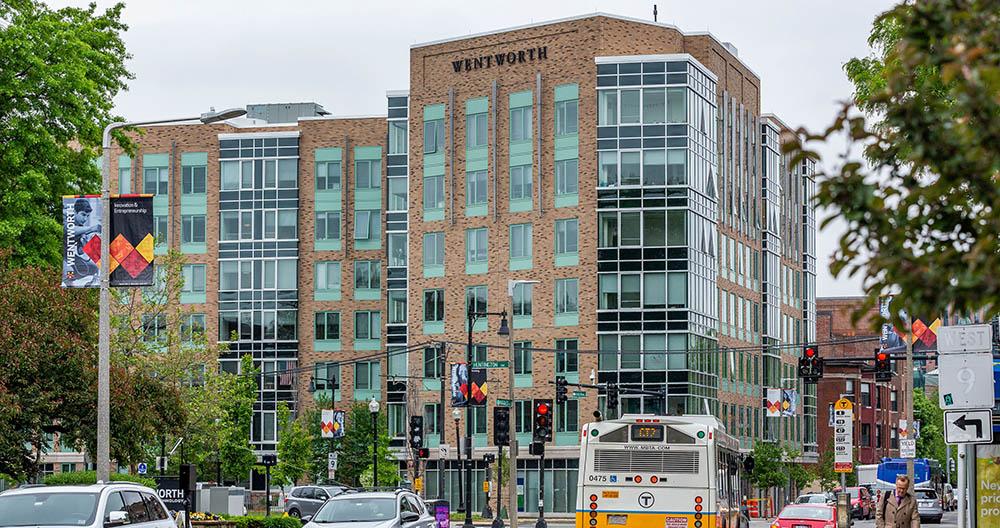 Our Home Is Your Home
The Apartments@525 Huntington offers suites for students and serves as the home base of the Office of Housing and Residential Education. 
Apartments: A typical apartment consists of a living room, kitchen, two bathrooms, several bedrooms and an in-unit laundry area. Each student has a bed, mattress, desk, desk chair, drawers and wardrobe. Students can choose suites ranging from four to five people, with bedroom options of singles or doubles.
Amenities: Large study area, student lounge, bicycle storage room, mailroom, in-unit laundry facilities and vending/printing areas. Wi-fi is available throughout the community. 
Staffing: Six community advisors and one senior community advisor support the Community Director in ensuring a safe, fun and inclusive community within the residential community.