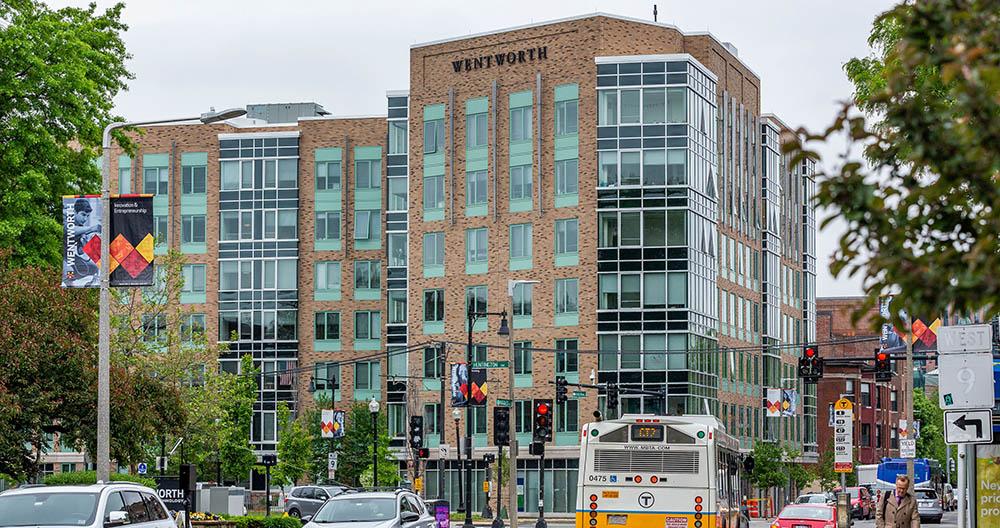 Our Home Is Your Home
The Apartments @ 525 Huntington offers suites for students and serves as the home base of the Office of Housing and Residential Life.
Apartments: A typical apartment consists of a living room, kitchen, two bathrooms, several bedrooms and an in-unit laundry area. Each student has a bed, desk, desk chair, bureau and wardrobe. Internet/network connections are provided, and student have access to XFinity on Campus television. Students can choose suites ranging from four to five people, with bedroom options of singles or doubles.
Amenities: Large classrooms, bicycle storage room, mailroom, in-unit laundry facilities and vending areas.
Staffing: Six resident assistants and one senior resident assistant supporting the resident director in ensuring a safe, fun and inclusive community within the residences.