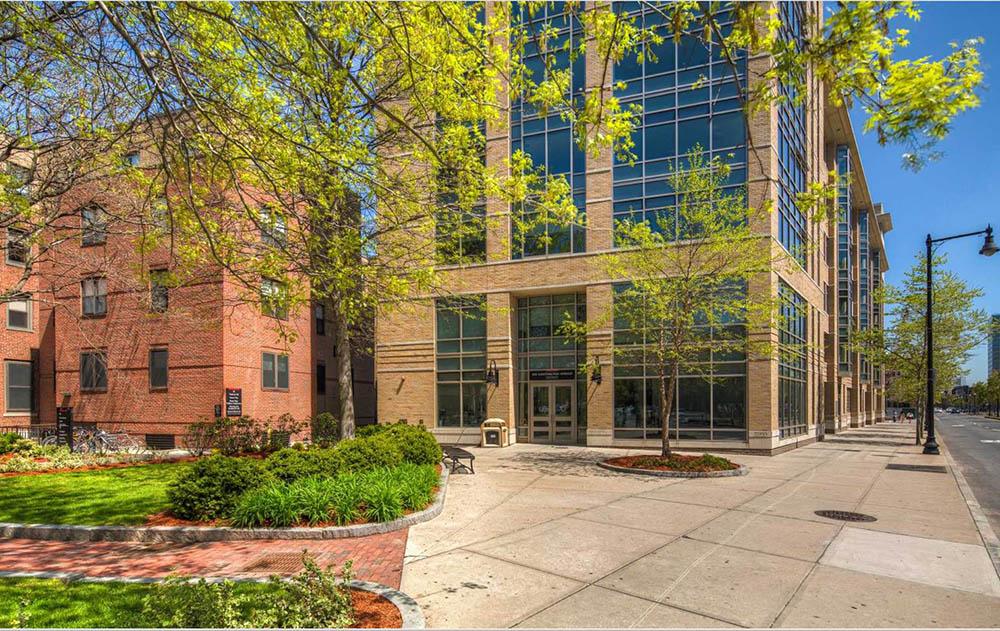 Active Living for Returning Students
555 Huntington Avenue, or "Triple 5" is home to more than 350 residential students, and houses Wentworth's Center for Community and Learning Partnerships. The 58 suites range in occupancy from five to nine residents in single, double and triple bedrooms.
Suites: Apartments include a living room/dining room, kitchen, and one or two bathrooms. Some suites have both a dining area and a breakfast bar with stools.
Amenities: There are student lounges on each floor; each lounge has a different arrangement: some with drafting tables, small round tables or a pool table. 555 also features a laundry facility in the basement, study space and a vending area. Wi-fi is available throughout the community. 
Staffing: Residential students are supported by nine live-in Community Advisors or CAs. They are overseen by a live-in professional Community Director who is also responsible for the day-to-day operations of the facility and enforcing policy. The Community Director hires office assistants as Federal Work Study positions, which are typically filled during the first two weeks of each semester. If you are eligible for Federal Work Study and interested in working in the residence hall, visit Student Employment and Work Study for more information.