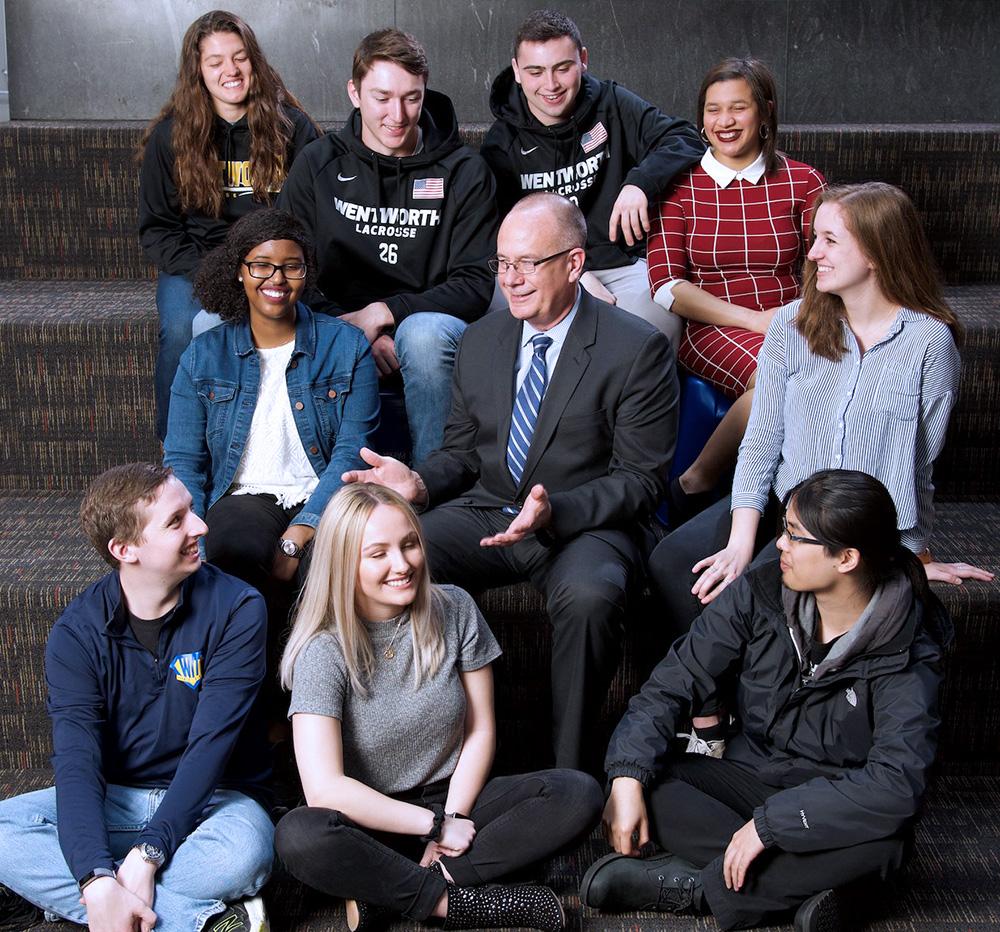 Wentworth's Forward Progress
As it celebrates its 116th birthday in 2020, Wentworth Institute of Technology isn't pausing to rest and reflect. Rather, the university is moving forward boldly—an institution re-envisioned and realigned under the leadership of President Mark A. Thompson
Upon his arrival in June 2019, Thompson immediately launched a community-wide process to develop a strategic plan, the center point of which is inclusive excellence. The framework for the plan was in place when the COVID-19 pandemic hit. And while the institution had to pause in filling out the tactics underpinning the plan's four pillars (inclusive excellence, high-value learning, transformative student experience and next-generation partnerships), remarkable progress has been made.
Those accomplishments include:
Assembling the most diverse and specialized senior administrative team in Wentworth's history, including the first vice president for Diversity, Equity and Inclusion and first director of Military-Connected Services—a new office to help usher men and women from the Armed Forces through the university and into promising civilian careers.

Actively enculturating inclusive excellence into all the university does, with a new division leading the way.

Streamlining and reorganizing the institution's academic structure.

Bolstering Wentworth's reputation as a place of opportunity whose graduates are in high demand—perhaps now more than ever for the skills, experience and mindset they bring to the work force and world.

Establishing and meeting the ambitious goal of raising $10 million for the ASAP (Advancing Student Access and Potential) scholarship fund.

Re-committing the university to attracting and admitting students from underrepresented groups and supporting and connecting public school students and employers in Boston with model high school to career "pipeline" initiatives, including a Year13 Partnership.

Quickly shifting faculty to all-remote instruction during the first peak of the pandemic in the spring through the summer semesters and then returning a limited number of students back to campus for a safe combination of in-person and online learning. Faculty gained exponential experience in creating flexible and high-quality courses that will continue to benefit students post pandemic.
Thompson's trademark "optimistic urgency" has been tested by the pandemic, but his vision, student focus and commitment to action are paying off. Wentworth was able to recruit a full class for the Fall of 2021 and continues to expand its educational offerings.