The Dean of Students Office acts as a resource, referral agent, and advocate for students so they may live and learn successfully throughout their Wentworth experience. Whether you need advice or support on academic or personal matters, we can help you access the resources and solutions you need. In the past, we have helped students with such concerns as missing a significant number of classes due to illness or injury, experiencing financial hardships, or difficulties with the transition into college life. 
Meet our Dean of Students
Dr. Jenn Kosses was named Wentworth Institute of Technology's Dean of Students in 2022 and has worked at Wentworth since 2008.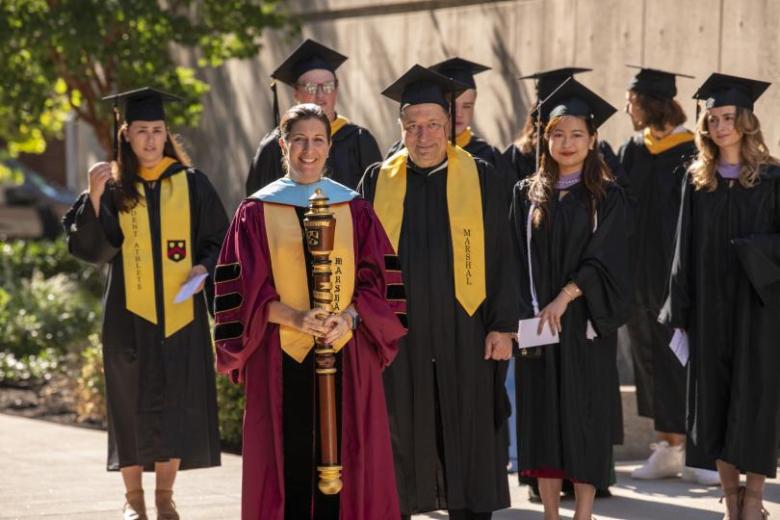 Contacting the Dean of Students Office at this time
WIT community members can schedule a virtual meeting, submit documents for review, or receive specialized assistance by completing the request form below. After completing the form, a staff member will reach out to you according to the information you provided on the form. We may also be reached by email, dos@wit.edu.
*Please Note* Requests Forms submitted outside of business hours will be reviewed within 24-48 hours during our hours of operation. If this is an emergency, please dial 911 or contact Public Safety at 617-989-4444.
Hours of Operation:
Monday-Friday
8:30am-4:30pm
Rubenstein Hall 003