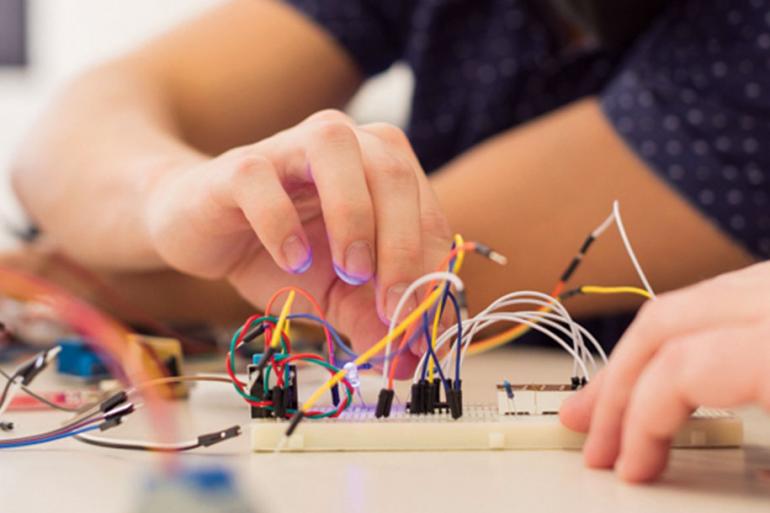 Full Time / On Campus
Computer engineers blend the fundamentals of electrical engineering with computer science to create cutting-edge computer technology used across many industries. You'll build, analyze, design and evaluate computer systems. Computer engineers work with both hardware and software attributes of computing, from the design of computer networks to digital circuits. 
Best Engineering College Ranking
Wentworth is ranked #32 among the best engineering colleges by U.S. News & World Report based on its reputation and accreditation. 
Real-World Solutions
Wentworth's Computer Engineering program incorporates a project-based course of study and a hands-on learning environment that puts you in the labs working closely with your fellow classmates. By utilizing laboratory exercises and fostering a collaborative environment, our graduates are well prepared to pursue an advanced degree or immediately dive into a rewarding career in the computing space.
You'll take courses in logic design, computer organization and architecture, embedded computer systems, engineering design, operating systems, computer networks, digital signal processing, software engineering, database systems, circuits and electronics.
Co-op Experience with Top Employers 
Through Wentworth's strong network of employers, including many alumni, Computer Engineering students obtain professional experience during their two required cooperative work semesters. Partners hiring our co-op students include AECOM, Boston Engineering, Harvard University, Mass General Hospital, Radius Financial Group, Teradyne and Toast.