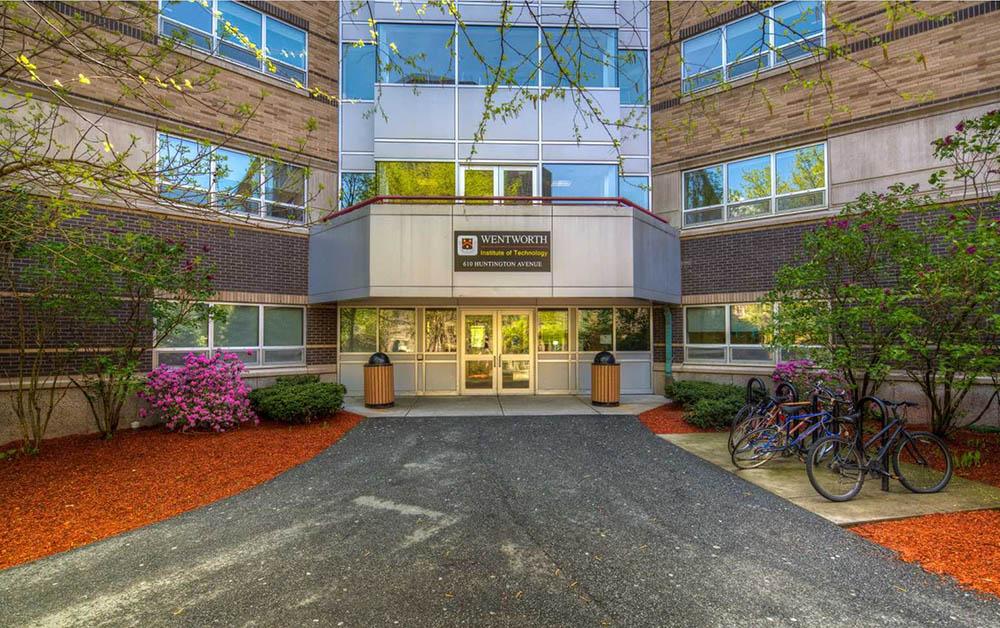 Active Living for Returning Students
610 Huntington Avenue is a suite-style residence hall for second-year and upperclass students. It is the largest residential community at Wentworth, offering a comfortable home for over 460 students.
Suites: Suites are equipped with a full kitchen including a full-size refrigerator/freezer and stove, along with cabinet space for dishes and a pantry for canned goods. Each suite has one or two bathrooms. 
Bedrooms: Furnished with a junior lofted bed. Each student has a desk, a desk chair and a large wardrobe with shelving and hanging space. Wi-fi is available throughout the community. 
Amenities: Game rooms, laundry room, vending machines, social lounge and study lounges.
Staffing: 610 Huntington Avenue is staffed by one full-time Community Director and 9 student community advisors. 610 also employs work study students in various locations throughout the building. Students that qualify for Federal Work Study are able to work in the community. For more information about opportunities in the 610 community, visit Student Employment and Work Study.