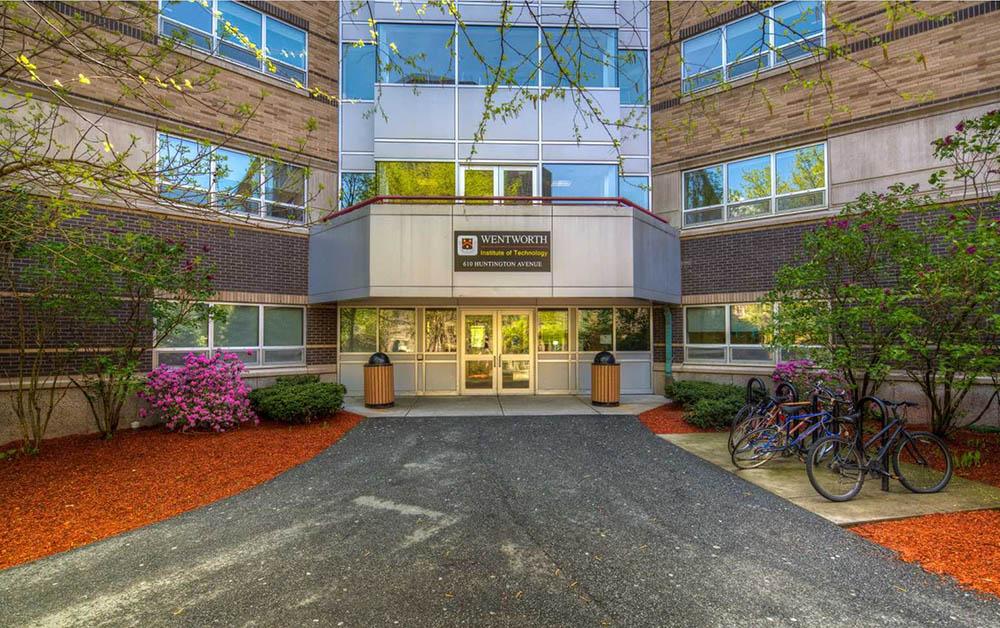 Active Living for Upper-class and Transfer Students
610 Huntington Avenue is a suite-style residence hall for second-year and upper-class students. It is the largest residential community at Wentworth, offering a comfortable home for 475 students. It also houses the Casella Fitness Center.
Bedrooms: Furnished with a junior lofted bed. Each student has a desk, a desk chair and a large wardrobe with shelving and hanging space. Internet/network connections are provided, as well as Xfinity Internet television service.
Amenities: Game rooms, laundry, vending machines, social lounge and study lounges.
Food: Suites are equipped with a full kitchen including a full-size refrigerator/freezer and stove, along with cabinet space for dishes and a pantry for canned goods. However, all students are required to have a campus meal plan (please review the Housing Agreement for additional details). Microwave and other kitchen appliances (aside from stove and refrigerator) are not included in each suite.
Staffing: 610 Huntington Avenue is staffed by one full-time Resident Director and 10 student resident assistants. 610 also employs work study students in various locations throughout the building. Students that qualify for Federal Work Study are able to work in the community. For more information about opportunities in the 610 community, visit Student Employment and Work Study.