Located in Boston's Fenway neighborhood, Wentworth Institute of Technology's campus is well-connected to the best the city has to offer. Wentworth's emphasis on hands-on learning is central to the ethos of our student body and that curiosity and passion extends well beyond the lab. While living on or commuting to campus, students can participate in dozens of clubs and organizations, along with a diverse range of activities and events. Easy access to Boston's public transportation also adds to the dynamic experience, with countless opportunities for entertainment, culture, and fun. 
Center for Student Life
The Center for Student Life is dedicated to enriching a student's experience outside of the classroom and providing support and resources to promote their well-being and success. The Center for Student Life includes student engagement and involvement, transition programs, family engagement, and graduate student life.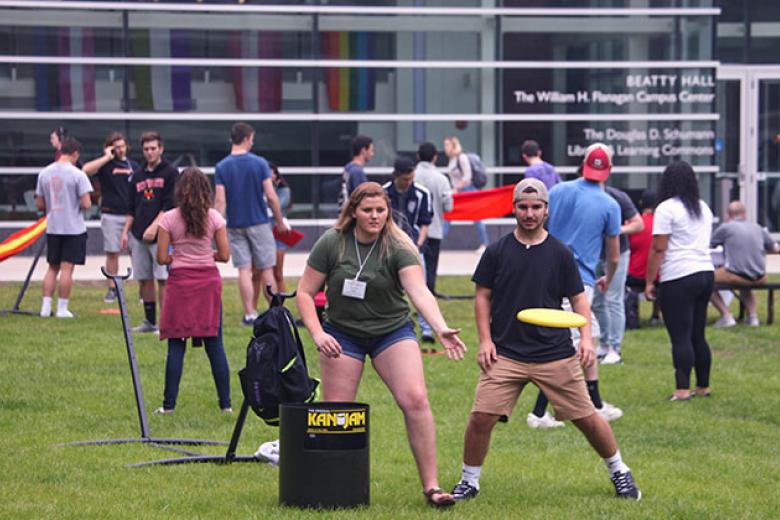 Student Life By the Numbers
Inclusive Excellence
of students identify as ALANA (African, LatinX, Asian, or Native American)
Clubs & Organizations
Student clubs & organizations at Wentworth.
College Location Rankings
Niche ratings of college locations in the U.S.
Meet the Dean
Dr. Jenn Kosses was named Wentworth Institute of Technology's Dean of Students in 2022 and has worked at Wentworth since 2008. Learn more about her, how and when to contact the Dean of Students office, and find out how to connect with the Student Life staff.