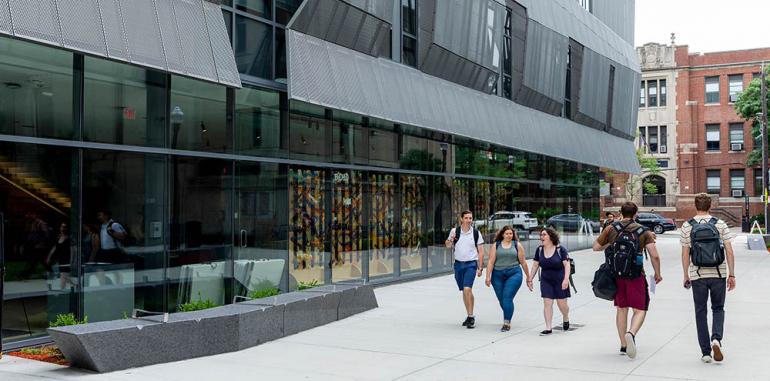 Wentworth's Facilities Department strives to foster a comfortable and effective learning environment by maintaining the quality and safety of the physical spaces on campus. By ensuring that academic, residential and social experiences are productive, safe and enjoyable, we help further Wentworth's overall educational goals.
The Facilities Department maintains all buildings and grounds on the Wentworth campus. By providing timely services and continuous improvements, we support the ever-changing needs of the Wentworth Community. To ensure quality service, the Department provides strong support, coordination, and communication.
Our team is dedicated to enhancing the quality of the Wentworth learning experience through this ongoing work. Training and involvement of our team members promote a work environment that encourages initiative and development.
For service requests, event planning information, information about shipping & receiving packages and other info, please visit myWentworth.