Culture, Entertainment & Fun
Wentworth offers an enriching cultural and entertainment experience for students, all within the vibrant backdrop of Boston. The campus itself fosters a tight-knit, welcoming community where students engage in a variety of activities, including sports, gaming, movies and more. Our partnership with the Colleges of the Fenway bolsters Wentworth's commitment to community and expands the opportunities for our students. Campus programming, hosted by both student organizations and Wentworth staff, provides a sense of belonging and engagement for everyone. Boston's rich cultural tapestry offers world-class museums, sports, concert venues historic sites, and a diverse culinary scene. Boston is New England's hub for fun and entertainment and the Wentworth campus is well-connected to public transportation, putting every inch of it at your fingertips.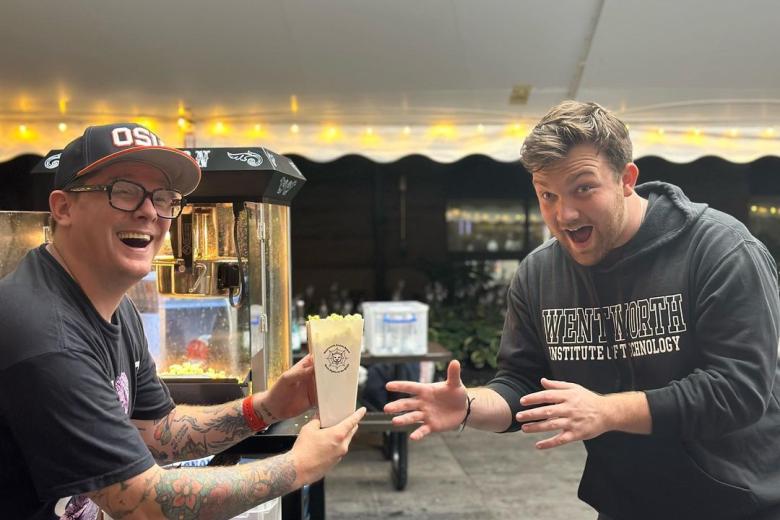 Movie Nights
On-campus movie nights are held periodically throughout the semester and let students dive into film without a trip to the theater.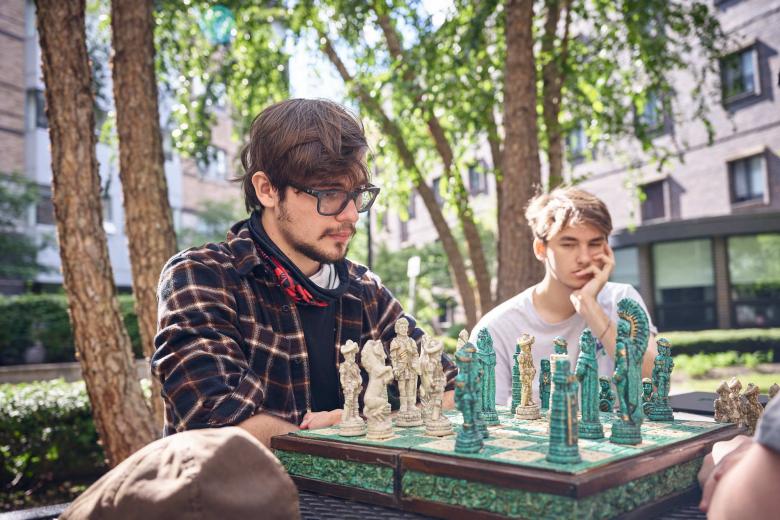 Gaming
Whether physical, tabletop, or virtual, Wentworth plays host to many gaming opportunities across campus. A planned space dedicated to Esports will allow Wentworth students to show off their skills.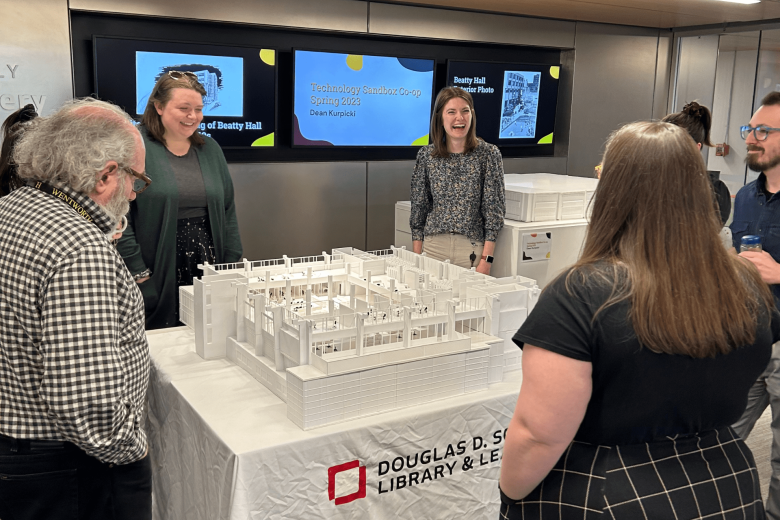 Exhibits
The Schumann Library and CEIS host rotating exhibits that provide a unique opportunity for Wentworth students, faculty, and staff to showcase their project work, art, and scholarship.
Colleges of the Fenway Events
The Colleges of the Fenway collaborates with each of its five member schools to support the performing arts and throws student events and activities throughout the school year.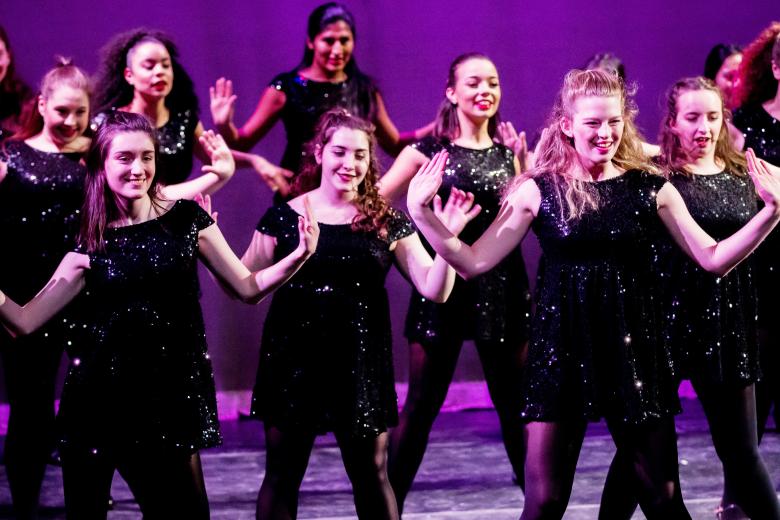 Boston Neighborhoods at a Glance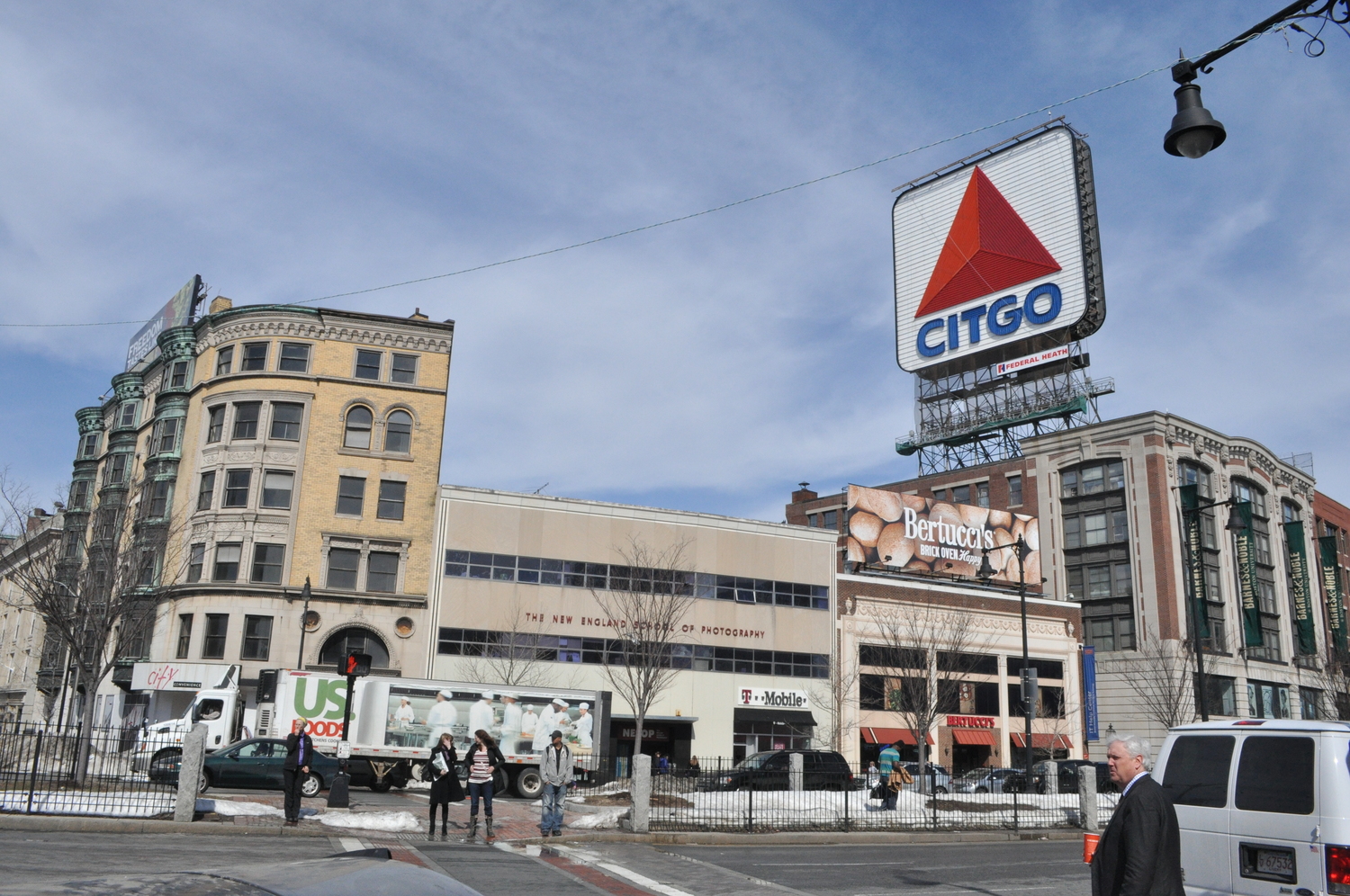 Wentworth's neighborhood lends its name to the iconic Fenway Park – home of the Boston Red Sox – but it's more than just a sports hub. This lively area is a blend of cultural institutions like the Museum of Fine Arts and the Isabella Stewart Gardner Museum, colleges & universities, old residences, and modern apartments. The Fens, part of Boston's Emerald Necklace, offers a sanctuary in the center of this ever-evolving urban environment. The area also boasts numerous restaurants, bars, and music venues, making it a popular destination for entertainment.
Highlights
Fenway Park
MGM Music Hall
Museum of Fine Arts
The Back Bay Fens
Time Out Market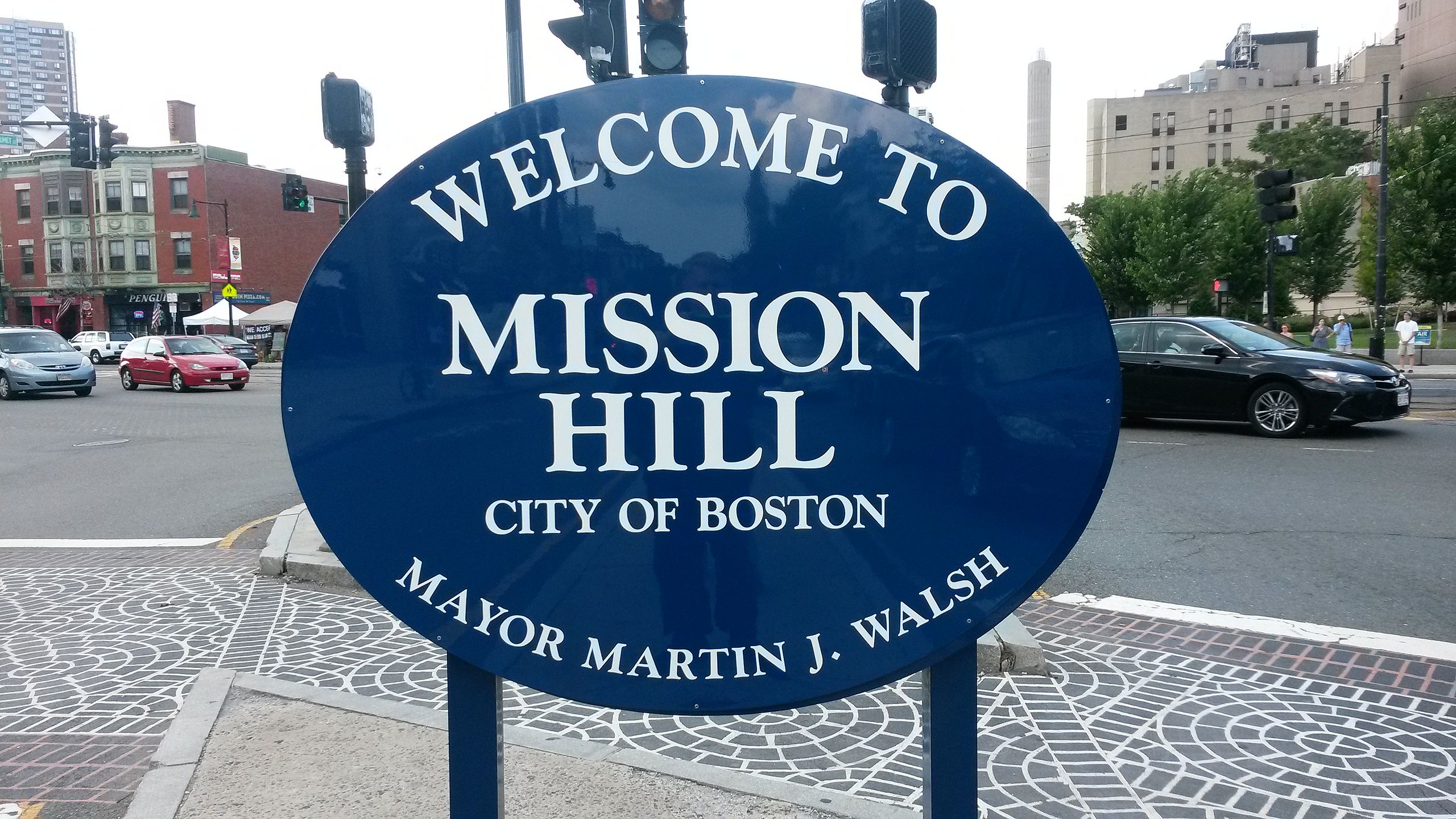 Mission Hill is a vibrant neighborhood known for its rich history, diverse population, and hilltop location offering sweeping views of downtown Boston. The neighborhood's streets are lined with a mix of historic brownstones, many of which are occupied by students from nearby colleges and medical institutions. Mission Hill boasts a lively commercial area as well as several parks, including Kevin W. Fitzgerald Park.
Highlights
Tavern of Tales
Mission Bar & Grill
Penguin Pizza
The Squealing Pig
Mission Church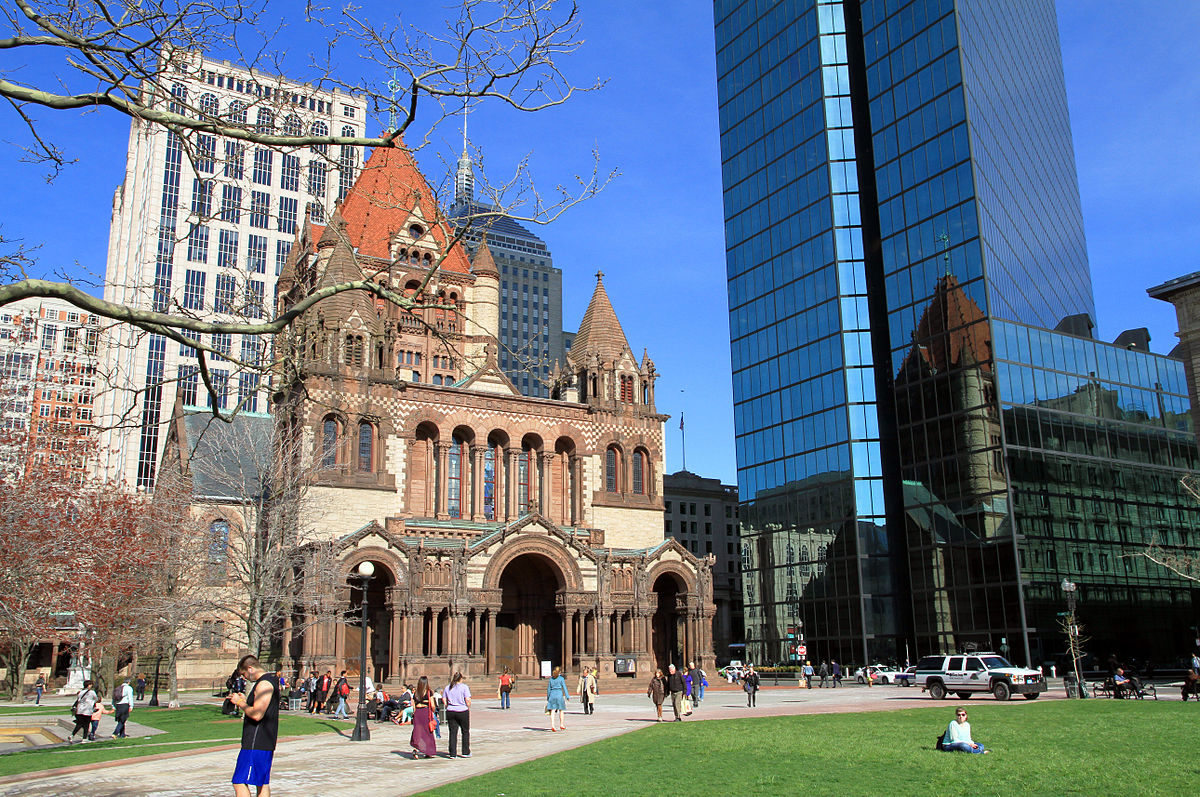 Back Bay is one of Boston's most picturesque neighborhoods, characterized by its historic Victorian brownstones, tree-lined streets, and architectural landmarks like the Boston Public Library and Trinity Church. Newbury Street, known for its upscale boutiques, art galleries, and cafes, runs through its heart. Cross a walking bridge over Storrow Drive and you're on the scenic Charles River Esplanade, a popular spot for jogging, picnics, and boat rides.
Highlights
View Boston
Copley Square
Esplanade
Boston Public Library
Newbury Street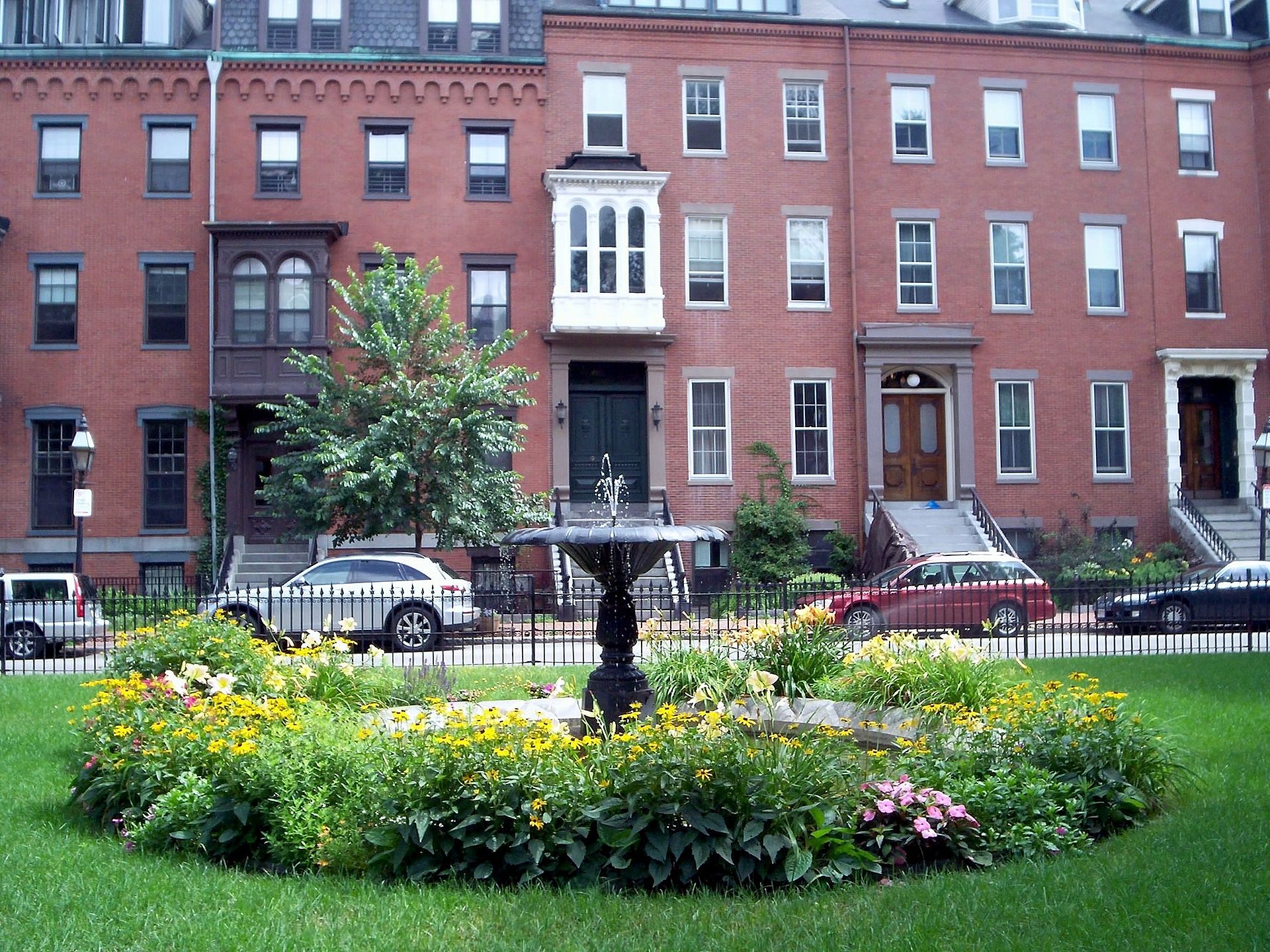 The South End is renowned for its beautifully preserved row houses, diverse culture, and thriving arts community. The neighborhood is home to a mix of families, young professionals, and artists, resulting in a lively arts scene and numerous galleries and theaters. The South End's numerous parks, trendy boutiques, and a plethora of restaurants cater to a diverse palate, offering an eclectic mix of cuisines.
Highlights
Boston Center for the Arts
SoWa Arts District
SoWa Vintage Market
Cathedral of the Holy Cross
Chinatown/Downtown Crossing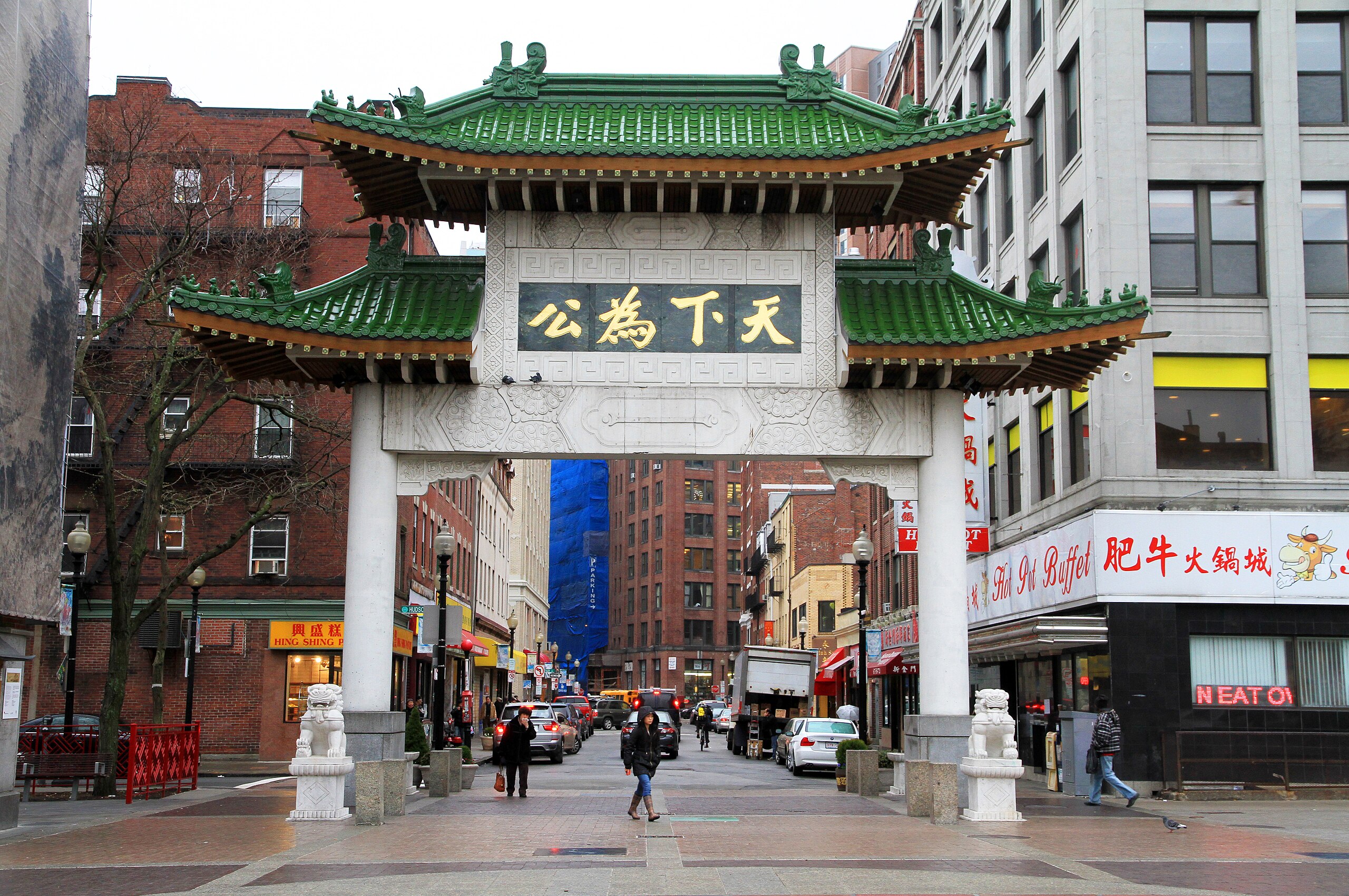 Boston's Chinatown is a vibrant cultural enclave and one of the city's oldest neighborhoods. Dominated by Asian eateries, bakeries, markets, and shops, it's a hub for authentic Asian cuisines and cultural festivals. To the north, Downtown Crossing is a large shopping district with retail, dining, bars, and other entertainment. Both neighborhoods are a part of the Boston Theater District, which plays host to musicals & plays, comedians, and musical acts.
Highlights
Chinatown Gate
Boston Opera House
Tufts Medical Center
Orpheum Theatre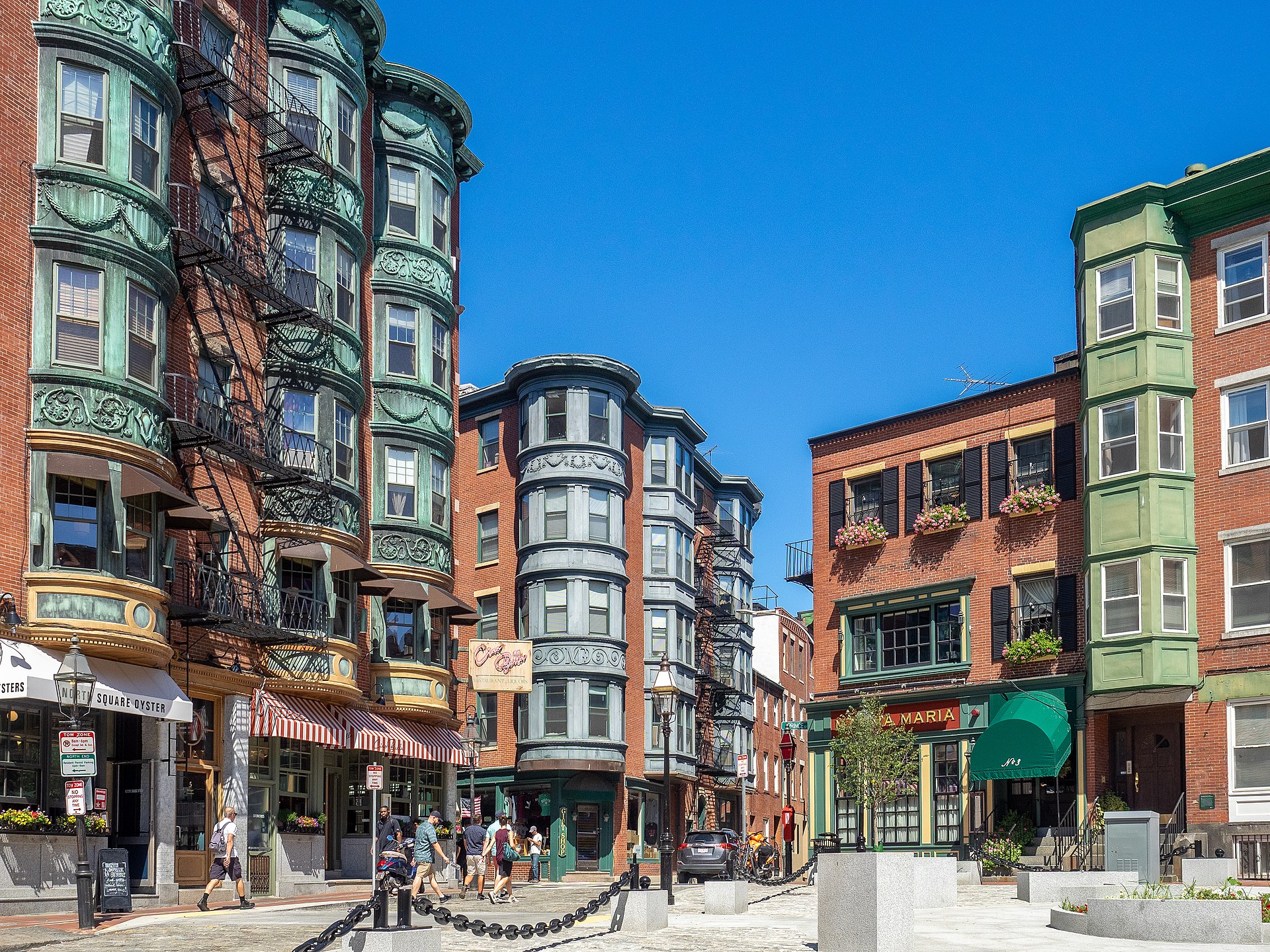 As Boston's oldest neighborhood, the North End offers a unique blend of historical charm and modern allure. Known as the city's "Little Italy", it's famed for its Italian restaurants, cafes, and bakeries that line its narrow streets. Historical sites like the Paul Revere House and the Old North Church are interspersed among the community's residential and commercial spaces, making the North End a mix of the old and new. Just a few blocks away, Boston's TD Garden is the home of the Bruins and Celtics, as well as a popular concert venue.
Highlights
Paul Revere House
Old North Church
Hanover Street
TD Garden
Government Center/Waterfront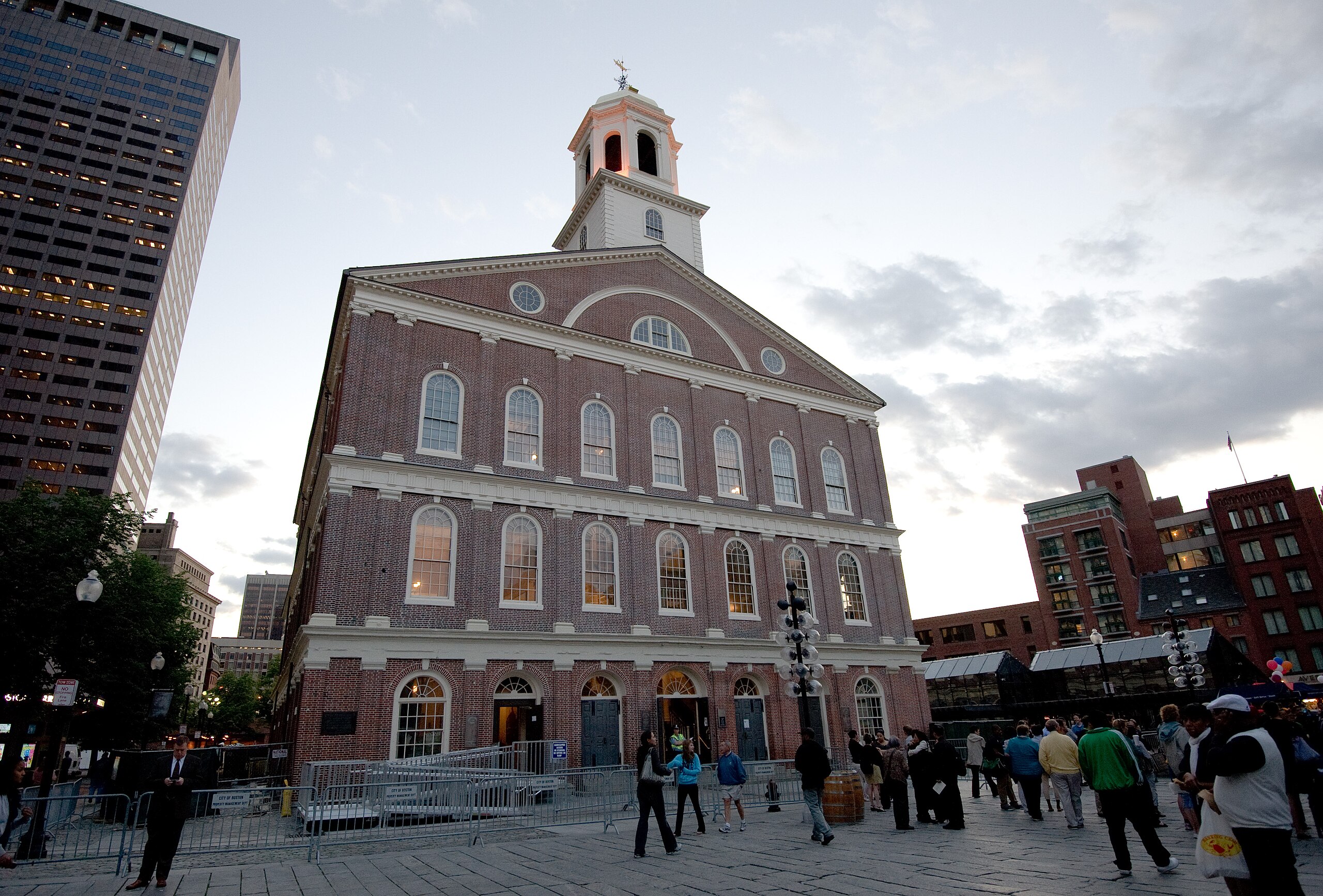 Boston's Government Center is a dynamic and bustling urban area located in the heart of the city. Renowned for its civic importance and modernist architecture, it stands as a hub of government institutions, public spaces, and cultural attractions. You can explore the vibrant shops and markets of Faneuil Hall and Quincy Market, where street performers entertain crowds, and local artisans showcase their crafts. Along the waterfront, you'll find the Rose Kennedy Greenway, a long stretch of park that hosts food trucks, outdoor markets, beer gardens, and other entertainment opportunities. 
Highlights
Faneuil Hall
Rose Kennedy Greenway
Rowes Wharf Arch
New England Aquarium
High Street Place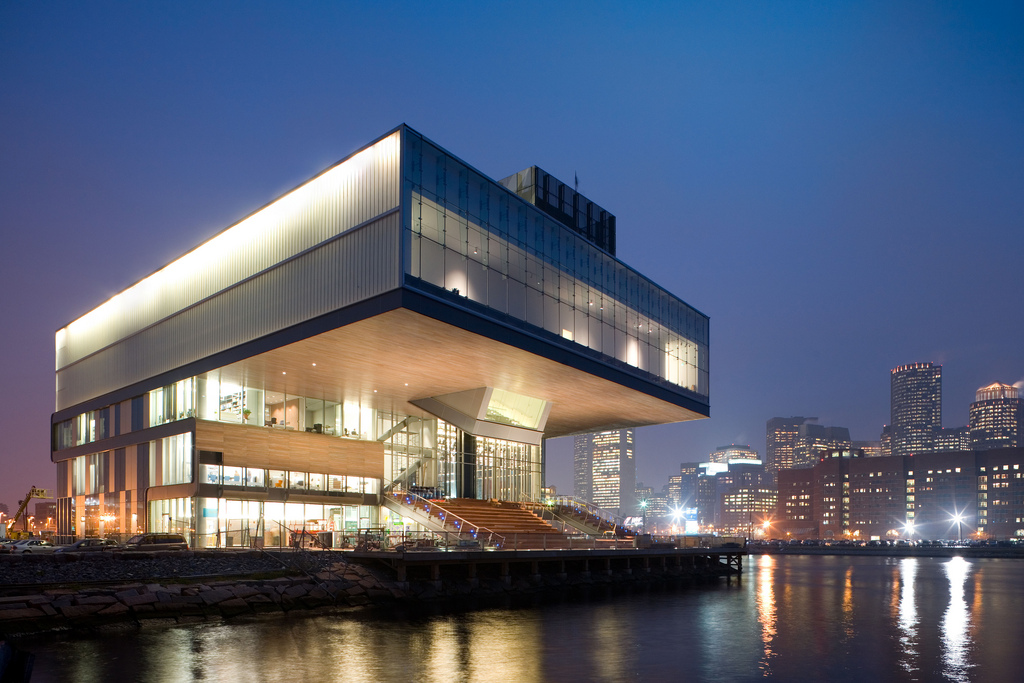 The Boston Seaport is a rapidly evolving neighborhood located across the Fort Point Channel from downtown Boston. This once-industrial area has emerged as one of Boston's most dynamic neighborhoods. Sleek modern architecture, waterfront views, and a thriving tech scene has made the neighborhood a symbol of Boston's modern progress. The Seaport offers an array of attractions, including museums, retail, dining, and plenty of entertainment. 
Highlights
Institute of Contemporary Art
The Lawn on D
Boston Harborwalk
Seaport World Trade Center
Boston Convention and Exhibition Center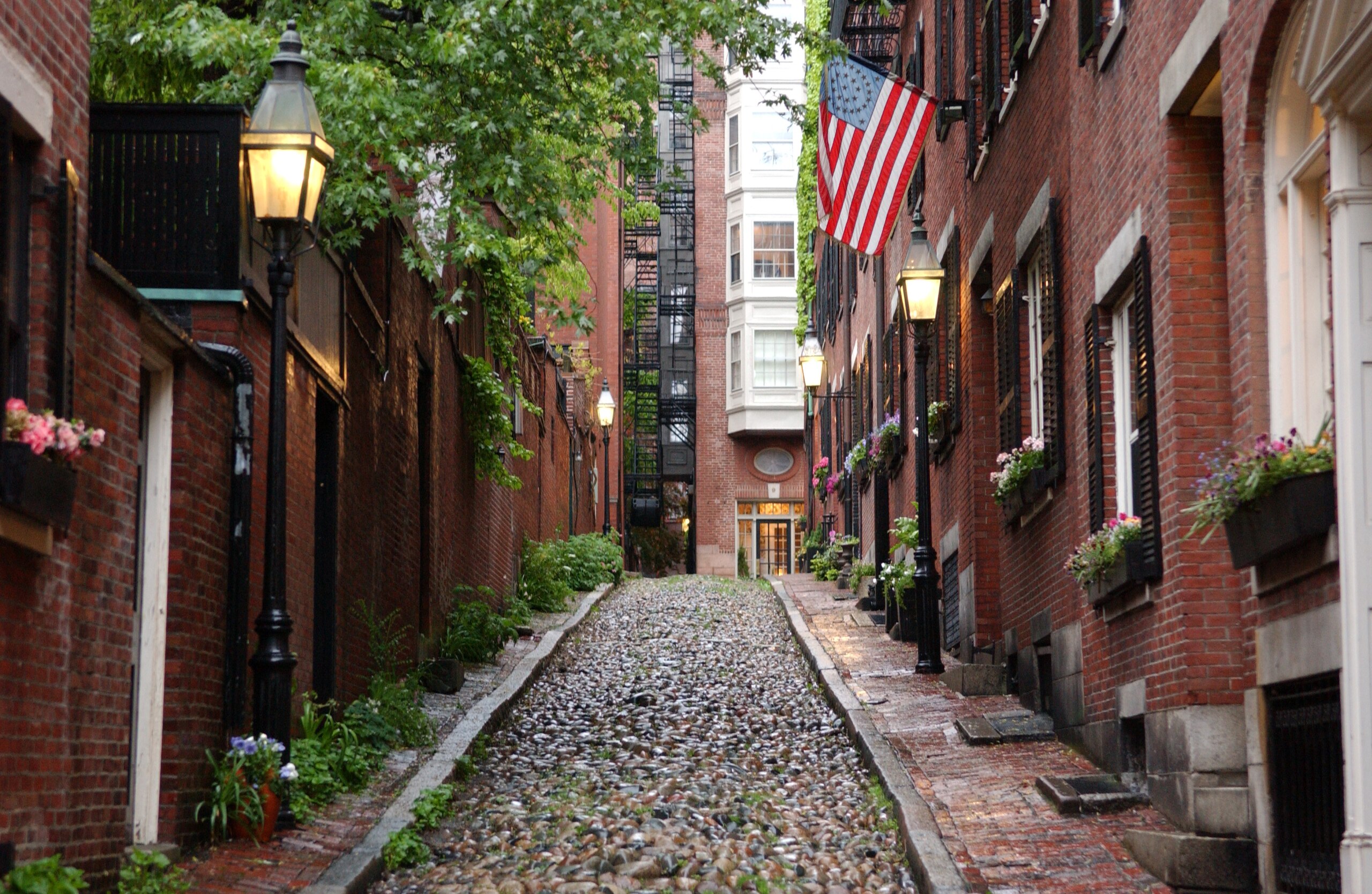 Beacon Hill, with its narrow cobblestone streets, historic brick houses, and gas-lit street lamps, exudes an old-world charm unique to Boston. The Massachusetts State House, with its gleaming golden dome, stands prominently in this district. Nearby, Boston Common, the nation's oldest public park, and the Public Garden are urban oases, offering ample green space amid the skyscrapers downtown. The area is rich in history and offers a blend of antique shops, boutiques, and eateries, making it a popular destination for both residents and tourists alike.
Highlights
Acorn Street
Massachusetts State House
Boston Common
Public Garden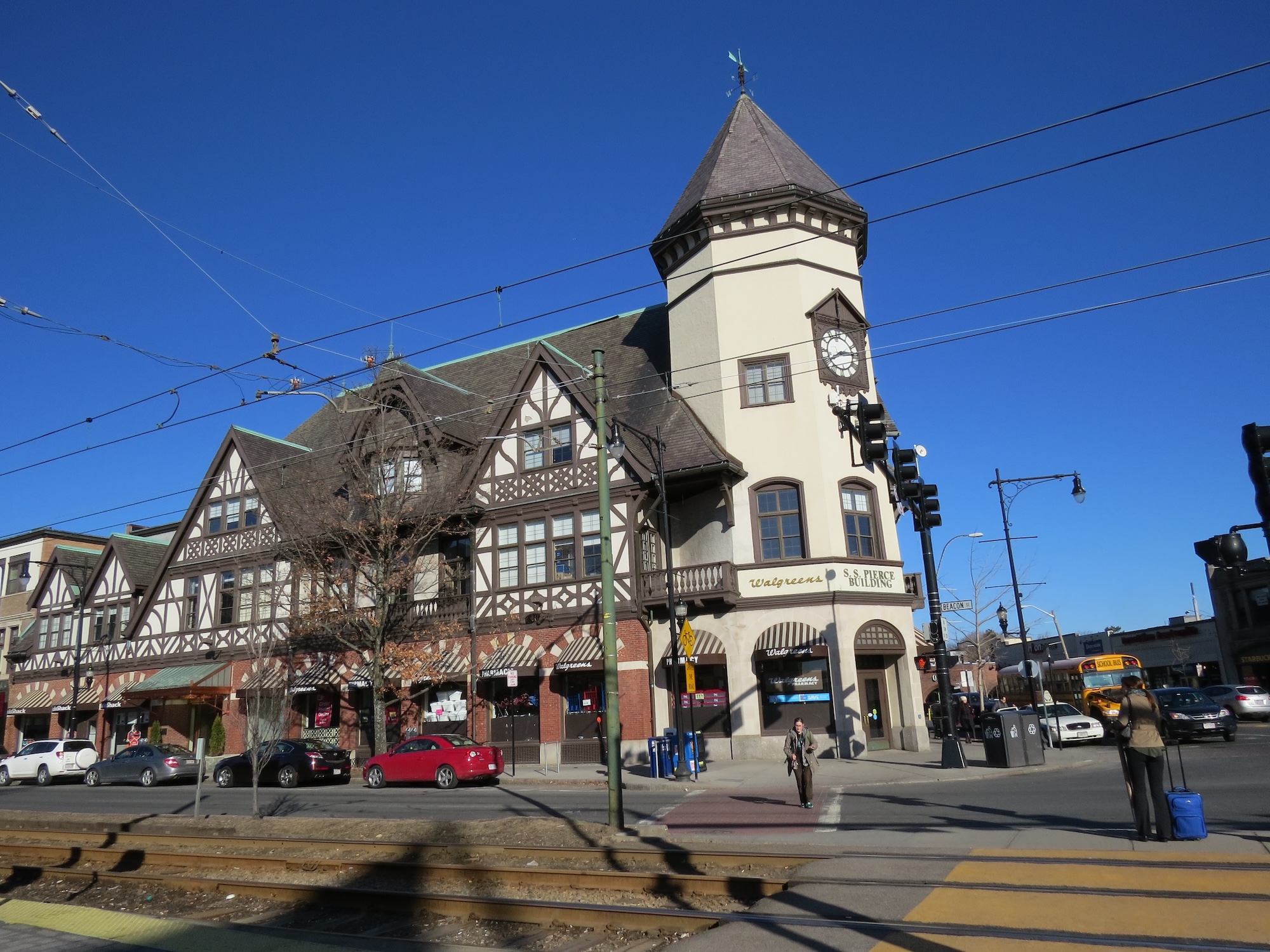 Technically not a part of Boston Proper, Brookline is a charming town nestled just outside the city, but easily accessible by public transportation. Offering a harmonious blend of urban convenience and suburban tranquility, Brookline seamlessly bridges the bustling neighborhoods of Boston with tree-lined streets, historic homes, and expansive parks. The town boasts top-tier schools, a rich tapestry of cultural establishments, and an array of eateries and boutiques. Coolidge Corner, one of Brookline's vibrant commercial hubs, is a go-to location for independent cinema, bookstores, and cafes. Though connected to Boston, Brookline maintains a distinct identity and community.
Highlights
Coolidge Corner Theater
Brookline Booksmith
Brookline Reservoir
John F. Kennedy National Historic Site