Social & Intrapersonal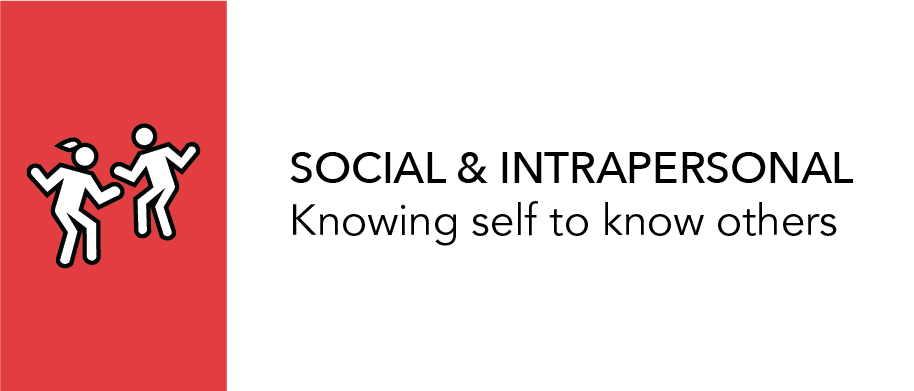 Social and intrapersonal wellness refers to the interactions that you have with others and with yourself.  This foundation of wellness addresses our innate desire for human connection, the quality of that connection, and the establishment of a sense of belonging within a community in balance with our relationship with our self.
Physical Health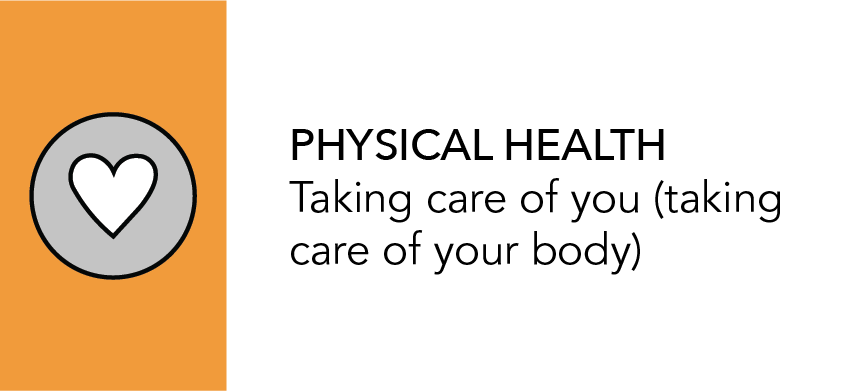 While considering Foundational Wellness, it is imperative that we outline and review physical health. This topic, at its core, is the state of your physical body. It is taking a broad approach to exploring topics ranging from hygiene practices to accessibility, from sexual health education to teaching about cold and flu. Within this area, we are able to understand both the topics as well as the related healthcare resources and support systems in place. Through this education, we can identify ways to make individual and environmental adaptations or behavioral shifts that are needed to support communal well-being.
Substance Use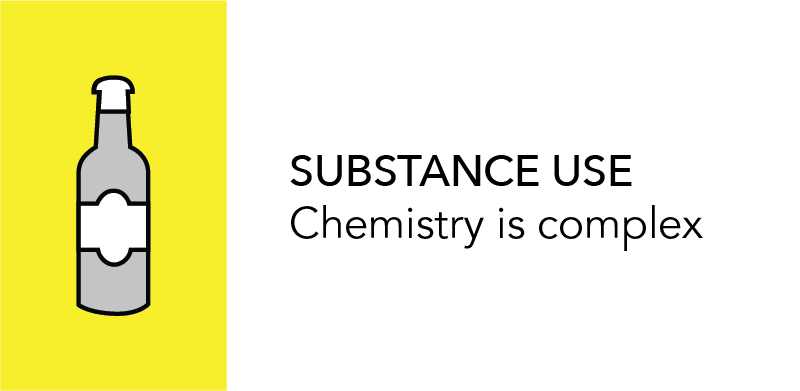 The topic of substance use explores the impact from all angles. When looking at the student experience within our university, it is foundationally imperative that we have an understanding of how the use and misuse of substances impact functioning, academics, and personal experiences. From caffeine consumption, alcohol use, prescription drug use, illicit drugs, and everything in-between, the impact of substance use spreads its reach into many areas and departments. A student's background and experience with substance use are vast, unique, and widely differing. It is important for us to have a baseline knowledge of how these varying experiences impact lives. Through the lens of upbringings, peer involvement, and individual beliefs, we can use what we know about our students to support their education and resources when it comes to behavior change, treatment, and recovery.  
Brain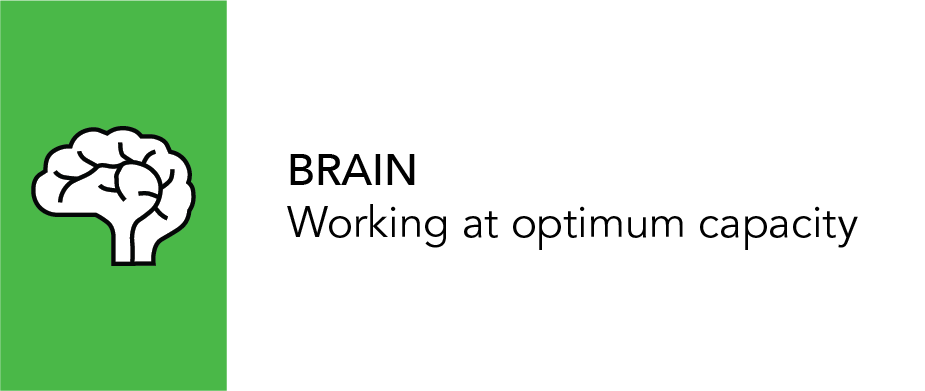 The topic of the brain is one that can be seen through many different lenses. It can be in reference to the anatomical structure, mental health, work efficiency, etc. Regardless of the approach, our brain is at the epicenter of how we view and experience the world both within ourselves and outside of ourselves. As a foundational element of wellness, how we utilize all of the foundations of wellness directly impacts our brain. Conversely, how we take care of our brain directly impacts how we experience the other foundations of wellness. 
Sleep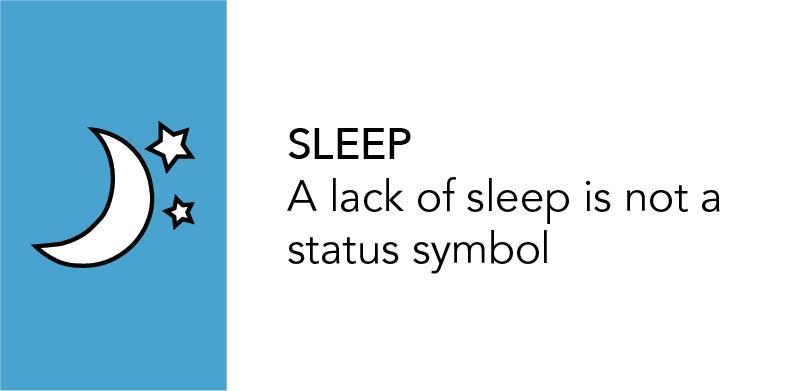 There is a great deal of research in the medical community supporting the positive impacts on sleep and daily functioning. When we make a commitment to community restfulness, we are setting the standard for our expectations on general well-being. We set the tone for sustainable routines that will have life-long enhancement on performance and achievements. Proper sleep hygiene is often overlooked or taken lightly. There is much to be gained if there is Institution-wide support for sleep health and education. 
Movement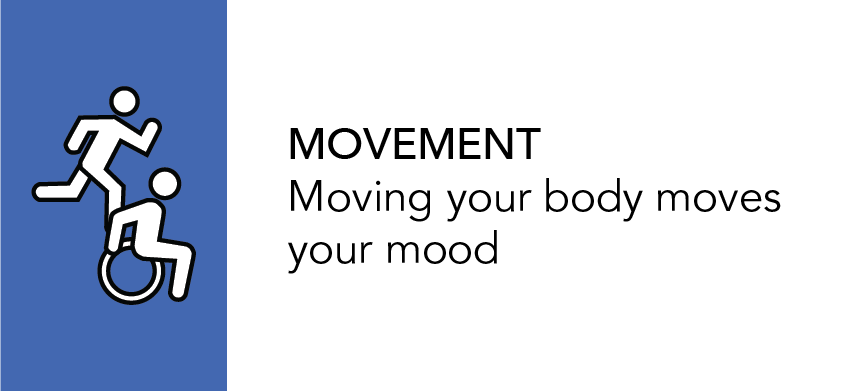 Movement is a foundational element of wellness due to its strong association with our basic human need of survival.  As the human brain evolved over centuries, it was exposed to environments that required almost constant motion in order to not only survive, but to thrive physically, mentally, and spiritually. 
Safe & Secure

Safe and Secure foundational wellness connotes the physical and metaphysical ways in which that one provides for their own safety, comfort, and security.  In keeping one safe and secure, we think of those physical details of our lives that help provide a foundation for success.  Additionally, feeling safe and secure requires an awareness of the world around us.  
Eating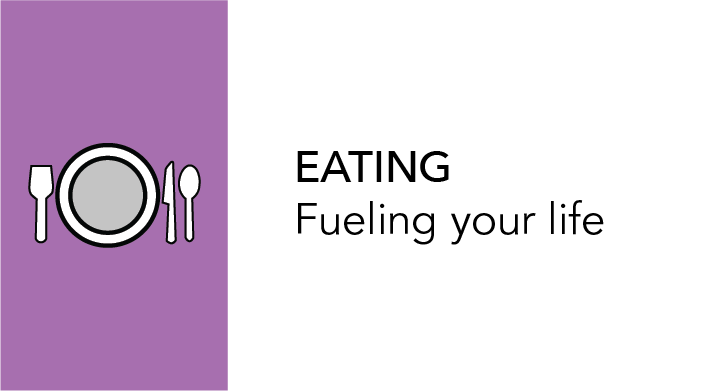 Eating provides the sustenance and nourishment to fuel your mind and your body.  This foundation of wellness focuses on the foods that we consume, our personal and social relationship with the food that we consume and provides an insight in how to provide the right nourishment for your success.  
Identity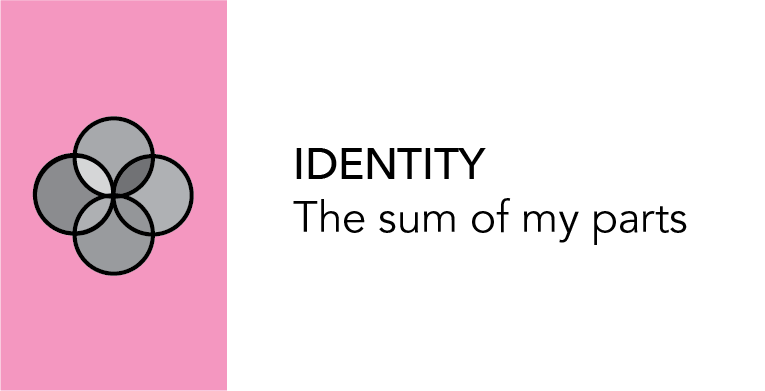 Identity is a foundation of wellness as it is important to recognize that we bring our entire self into every interaction and environment that we encounter.  Our affiliations, social roles, beliefs, values, and characteristics provide us with a sense of continuity and a framework for how we experience the world and how others experience us.  
Foundational Wellness Marketing Guide for Faculty/Staff
In an effort to work together with the shared goal of providing holistic wellness education to our campus, please refer to this marketing guideline when putting educational material into the community.
https://bit.ly/fwmarketingguide