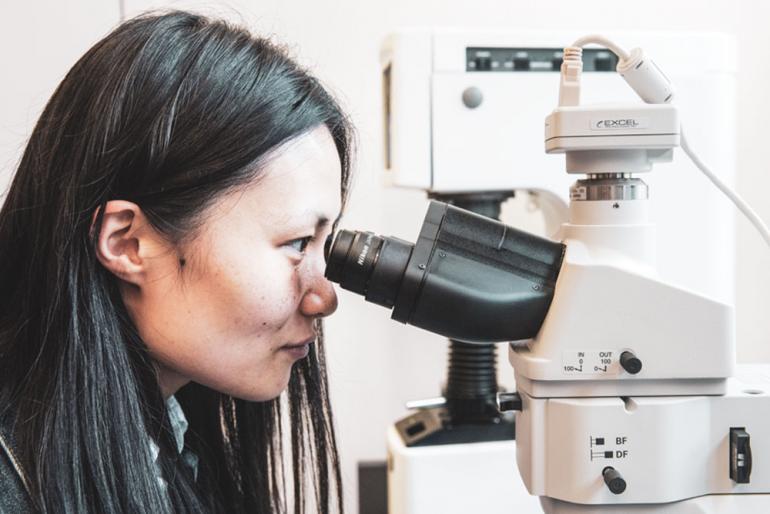 Full Time / On Campus
Wentworth's biomedical engineering students learn firsthand how to use advanced technologies in their field, develop novel biomedical engineering design solutions, collaborate effectively with colleagues, and have a positive impact in the areas of biomedical engineering and human health.
You will build a solid foundation in the physical and life sciences, as well as a strong background in multidisciplinary engineering courses. This will prepare you for advanced biomedical engineering core and elective courses. Our curriculum emphasizes medical devices and systems, provides excellent laboratory training and requires that you complete two semesters of cooperative experiential learning at hospitals, medical device companies and/or research centers.
Graduate with Superior Credentials
This program equips students with the knowledge and skills necessary to meet the complex challenges of today's broad (and growing) spectrum of biomedical and healthcare careers. You will be qualified for many professional opportunities, and you'll have the credentials to succeed in a competitive advanced degree program.
Co-op Experience with Top Employers 
Through Wentworth's strong network of employers, including many alumni, Biomedical Engineering students obtain professional experience during their two required cooperative work semesters. Partners hiring our co-op students include Brigham and Women's Hospital, Massachusetts General Hospital, Mayo Clinic, Quanterix, The Broad Institute, Thermo Fisher Scientific and the U.S. Department of Veteran Affairs-VA Boston Healthcare System.