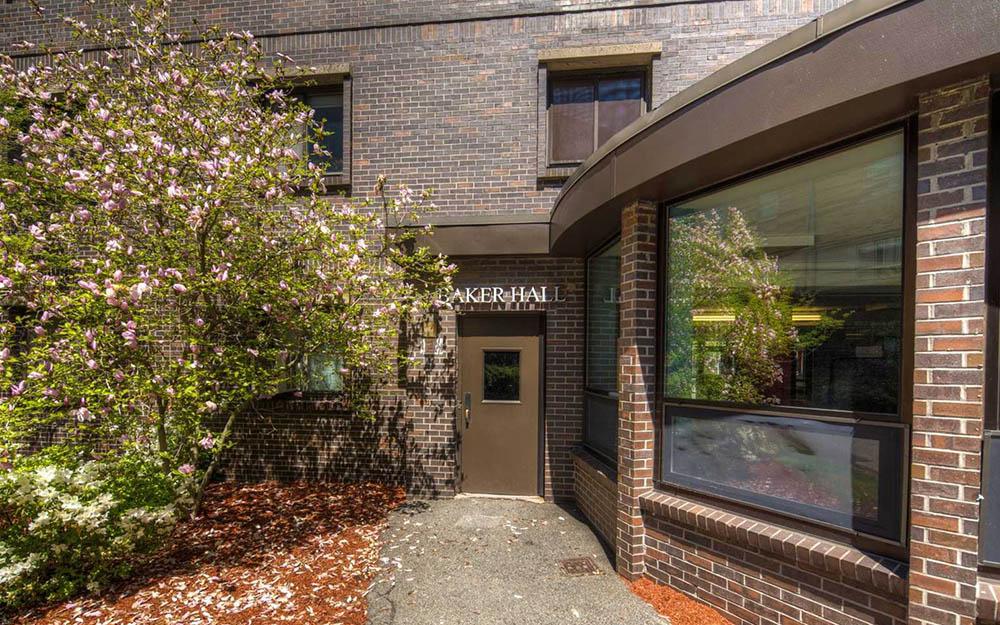 Comfortable Living for First-year Students
This residential area for first-year students offers comfort, convenience and community. Curious about room layouts and occupancies? Check out a virtual tour on YouTube.
Bedrooms: Furnished with a bed, a desk, a desk chair and a large wardrobe for each student, with shelving and hanging space. Internet/network are included.
Amenities: Sitting lounges on each floor, study room, laundry room, lobby with vending machines, and a TV with Xfinity Internet television service.
Food: Students may bring a small (4.4 cubic feet) refrigerator and/or microwave, or rent a microfridge. Wentworth partners with Microfridge for rentals and room accessories. Baker residents are required to purchase Wentworth's A meal plan: $1,600 per semester, using their WIT ID. Meal plan dollars can be used in the Wentworth Cafeteria and Starbucks located in Beatty Hall, Mass College of Art Cafeteria, Mass College of Pharmacy Coffee Shop and Peet's Coffee Shop located at the Mass College of Art Cafeteria.
Staffing: Baker is staffed by one full-time Resident Director (RD) and nine Resident Assistants (RAs). For students that qualify for Federal Work Study, the RD hires office assistants during the first week of each semester. There are also positions for study room attendants available. For information about Baker work-study positions, visit Student Employment and Work Study.
Curious about room layouts and occupancies? Check out a virtual tour.