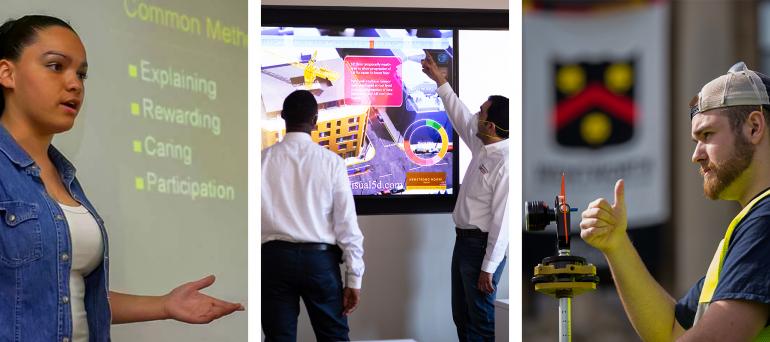 Success Through Forward Thinking – Build Your Career
In the School of Management (SOM), we help students become inspired managers, innovative problem solvers, and global industry leaders. Students are challenged and equipped to apply classroom and hands-on knowledge and skills within their chosen field. We help students become transformative professionals, excellent communicators, innovators, and strategic decision makers.
The SOM is home to undergraduate, graduate, minors, and certificate programs in Construction Management, Project Management, Business Management, Facility Management, and Computer Information Systems. This vibrant and diverse environment cultivates inter-disciplinary thinking and transforms traditional educational opportunities into a new revolution in management education. The SOM redefines what it means to influence the next generation of managers.
Students benefit from our strong industry relationships, alumni base, and professional network. Our School engages with full-time and part-time faculty, including a mix of industry professionals, construction managers, project managers, facility managers, consultants, and much more. The faculty in the SOM truly care about our student's academic, professional, and personal success.
The classroom environment focuses on a balance of grounded theory, hands-on projects, case studies, simulations, as well as inclusive excellence. Combining the classroom with co-op experiences provides SOM students with the opportunity to work with some of the most recognized companies in the world- to learn while they earn.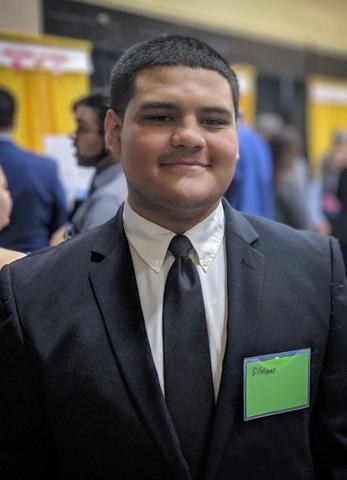 Wentworth opened my eyes in terms of opportunities. My professors fostered a welcoming environment and challenged me. One of my favorite projects was developing an autobody shop database for a class. My passion is cars but my team were all really interested. It worked.
Cilviano Alvir-Perez
Computer Information Systems
Real World & Hands-on Learning
Whether you are developing a full business plan or learning the latest about building materials in a lab, you are immersed in real-world learning at Wentworth. With advice from working professionals, Management and Computer Information System majors will spend a semester developing a comprehensive business or information systems plan (scoping the project, scheduling, risk assessment, financing and stakeholder management). Simulation labs will take you through a series of critical decisions to solve problems you will face in the workplace.
As a Construction Management major, you are immediately immersed in the most advanced building and management practices. You will have access to six construction labs including—Job Site Simulation, Aggregate and Testing, New Technologies, Concrete and Heavy Construction and Virtual Design and Construction. You will learn about the latest technologies, such as BIM (Building Informational Modeling Systems), scheduling and estimating software, and state-of-the-art building materials. Your professors, many who have been leaders in the industry and still practice, often will engage you in exciting real projects, such as a Department of Transportation overpass in Kenmore Square or the actual construction of Wentworth's award-winning new Center for Innovation, Engineering and Sciences.
Graduate with Professional Experience
Through Wentworth's strong network of employers, many of whom are alumni, students obtain professional experience during two required cooperative education semesters. You do not pay tuition on co-op instead in most cases you are earning a salary. A small sampling of partners hiring our co-op students, include: Cyberark, Akamai, Amazon Robotics, Electric Supply Center, Athena Healthcare, Fidelity Investments, Kayak, Veracode, Raytheon, Salesforce, Walsh Mechanical Contractors,Walt Disney and Wayfair.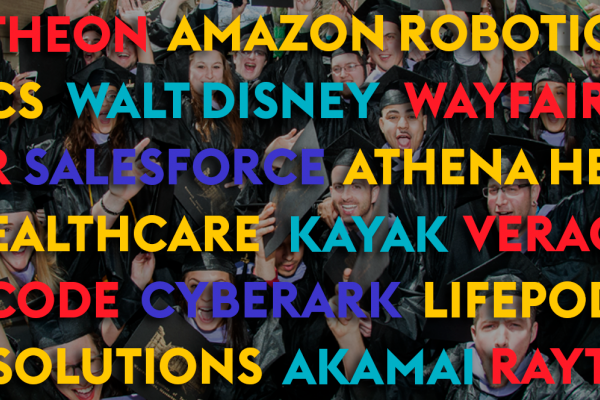 Entrepreneurship & Innovation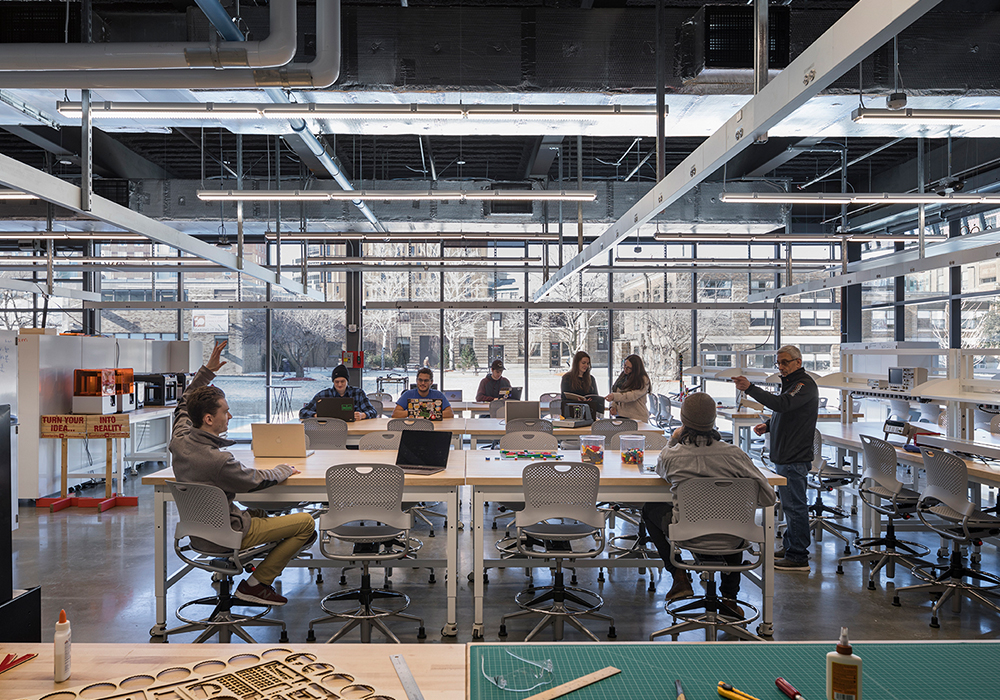 To increase your value in the marketplace and allow you to pursue your ideas and dreams, Wentworth faculty have built a "can do" culture and designed environments in which you can explore and prototype concepts into reality. Accelerate, Wentworth's student-run idea incubator and maker space, gives you all the tools you need to develop working prototypes. There are highly prized entrepreneurship co-ops for students to develop their own businesses. Finally, you have engineering and design student peers across Wentworth who can bring technical skills to a project. 
Clubs & Competitions
Fuel your growing expertise with passion by joining one of the many clubs, competitions, and professional associations on campus—from the Construction Management Club (CM Club) for aspiring construction professionals to the Student Association of Management (SAM), ACM SIGMIS (an information systems subgroup of the Association of Computing Machinery) or the Finance and Investment Club for students interested in all facets of business. Challenge yourself to solve problems you care about, gaining core skills and relationships that will last a lifetime.
Our student organizations go above and beyond the expected:
CM Club received the 2020 Outstanding Student Chapter of the Year Award through the AGC National
CM Club received the 2020 Student Organization of the Year at Wentworth
CM Club took 1st place in the 2020 Associated Schools of Construction (ASC) Region 1 student competition
Learn more about the CM Club at https://www.wentworthcmclub.com/.
A University in Boston
Wentworth sits in the heart of Boston, the innovation hub for the East Coast and home to some of the world's fastest-growing and prestigious companies, non-profits and start-ups. In addition, the city has been undergoing a major residential and commercial building boom as well continuing investments in infrastructure. State-of-the-art materials, smart technology and sustainability are being employed actively.  Wentworth's 37,000-alumni network includes many active leaders in Boston and across the world who are eager to hire other Wentworth graduates.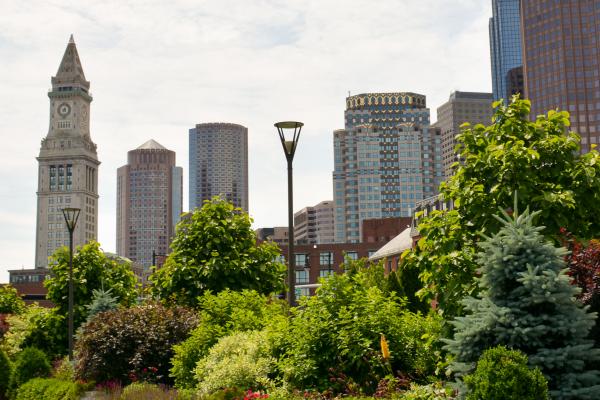 Join Us: Diversify Leadership
A great education depends on everyone feeling a sense of belonging and being valued. As the university of opportunity for Boston, Wentworth's impact continues to grow in attracting under-served populations (women, African Americans and Hispanics) to leadership positions, particularly in business, information systems and construction management where employers are actively recruiting for diversity in their ranks.   
At the highest levels of Wentworth's leadership there is a division dedicated to Diversity, Equity and Inclusion as well as 15 student-run diversity and social justice organizations on campus.  
A Military-connected center is devoted to supporting veterans, active duty military, and military-connected families.  
There are many scholarships available for under-served students. In Construction management there are special scholarships for women.  
The School of Management seeks to empower its graduates to not only improve their own lives through rewarding employment but also to take action to improve the broader world. 
Professor Ilyas Bhatti Serves Massachusetts
Professor Bhatti has been involved in numerous building and construction improvement initiatives with the City of Boston and state divisions including the Department of Transportation. Bhatti and his Wentworth students collaborated with the DOT to transform the Bowker Overpass and Charlesgate Bridge area in Boston and finally blend the site into Frederick Olmstead's Emerald necklace. The Bowker Overpass and Charlesgate Bridge are in one of the last remaining pieces of the chain in the Muddy River area near Kenmore Square.