Military-Connected Services
Wentworth Honors the Military-Connected Community: Actively Serving, Veterans, ROTC, and Family Members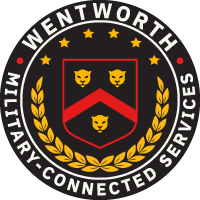 Michael S. Siegel, Director, Military-Connected Services
Email: military@wit.edu
Schedule a Meeting: https://calendly.com/michaelsiegel
Some highlights of the support Wentworth and Military-Connected Services provide for you:
Military-Connected Services - a dedicated office committed to serving you throughout your Wentworth experience. The office is here to provide personal and timely assistance for any questions, concerns, or opportunities you may have while at Wentworth
Advising Support for your Academic and Student Experience at WIT
Priority Registration - This helps ensure your schedule fits your academic and personal schedule, as well as meets requirements that some Military-Educational benefits have.
No Application Fees - applying to Wentworth is free for all Military-Connected students (both undergraduate and graduate-level).
Military camaraderie - Offering programming and events for Military-Connected students.
Military Educational Benefits Q&A and Support - VA Benefits, Yellow-Ribbon program participation, DoD Tuition Assistance, ROTC Scholarships.
Military Educational Benefits
Please reach out to our office with any questions about using your benefits and support in getting the most out of them.
For more information:
Dedicated Military-Connected Academics Center
The Center for Military-Connected students opened in August 2019. Military-Connected students can use their Wentworth student ID to gain access. The center has furniture, accessories for studying, socializing, and relaxing, and a small kitchenette.
A Brief Wentworth Institutional History with the Military
Wentworth has had strong ties to the military community over the years. Learn more about the institutional commitment to our servicemembers.