Military-Connected Services
Wentworth Honors the Military-Connected Community: Actively Serving, Veterans, ROTC, and Family Members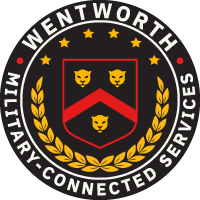 Military-Connected Services is committed to supporting you throughout your Wentworth experience.
Michael S. Siegel, Director, Military-Connected Services
Email: military@wit.edu
Schedule a Meeting: https://calendly.com/michaelsiegel
Military-Connected Scholarship Opportunities
This scholarship is open to returning students who are veterans, ROTC Cadets and those who have made significant efforts to support veteran populations. The maximum amount awarded to each recipient is $4000 per year. Preference will be given to applicants who have taken on leadership roles at Wentworth and demonstrated a commitment to supporting veterans both at Wentworth and/or in their home communities. Students must have submitted their FAFSA application for the current academic school year. The scholarship is funded by the contributions of several generous donors who support our military-connected students. Applications can be submitted at AcdemicWorks (type "veteran" into the search bar).
WIT-VETs Student Organization
The WIT-VETs student organization provides peer-support for military-connected students while fostering pride, tradition, integrity, leadership and respect. For meeting times and information, contact veterans@wit.edu.
Dedicated Lounge
The Lounge for Military-Connected students opened in August of 2019. Military-Connected students, can use their Wentworth student ID to access to the lounge. The lounge has a small kitchenette, a TV, storage space, as well as couches, chairs and tables for study and meeting spaces.