Military-Connected Services
Wentworth Honors the Military-Connected Community: Actively Serving, Veterans, ROTC, and Family Members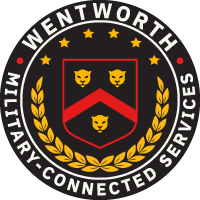 Military-Connected Services is committed to supporting you throughout your Wentworth experience.
Michael S. Siegel, Director, Military-Connected Services
Email: military@wit.edu
Schedule a Meeting: https://calendly.com/michaelsiegel
Military-Connected Scholarship Opportunities
Department of Defense (DoD) Tuition Assistance
Tuition Assistance benefits are administered by each branch of service, which may have their own specific policies on who is eligible and how it may be used. Servicemembers must obtain Tuition Assistance Approval before the start of the semester and through their branch of service.
Wentworth Military Society (WMS)
WMS is a student organization that provides peer-support for Military-Connected students while fostering pride, tradition, integrity, leadership and respect. For meeting times and information, contact military@wit.edu.
Dedicated Lounge for Military-Connected Students
The Lounge for Military-Connected students opened in August of 2019. Military-Connected students, can use their Wentworth student ID to access to the lounge. The lounge has a small kitchenette, a TV, storage space, as well as couches, chairs and tables for study and meeting spaces.
A Brief Wentworth Institutional History with the Military
Wentworth has had strong ties to the military community over the years. Learn more about the institutional commitment to our servicemembers.