How to Apply for Undergraduate Admissions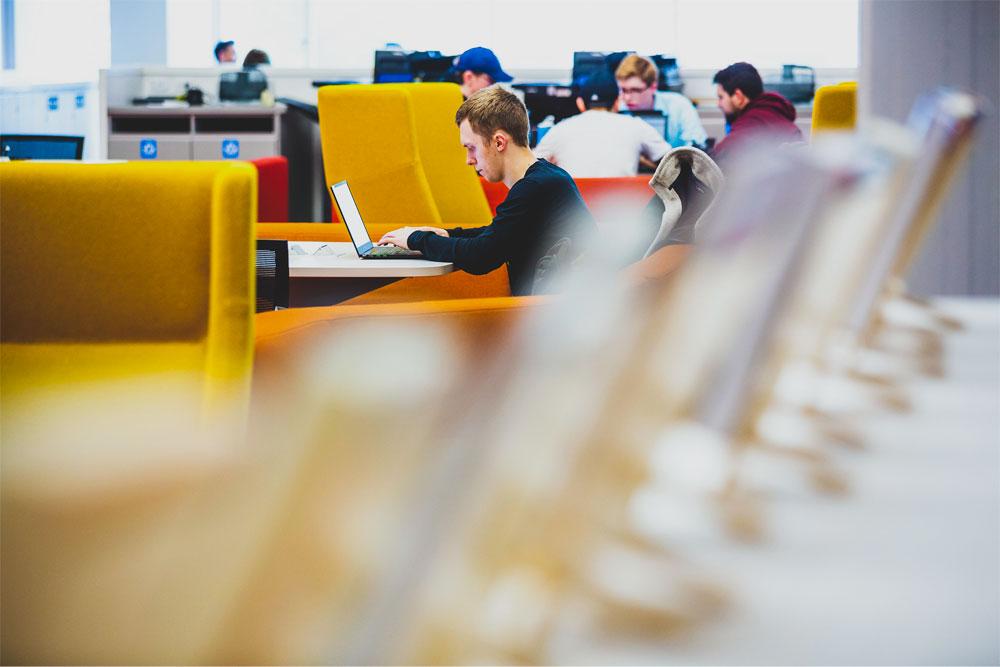 Everything You Need to Know About Applying to Wentworth
Wentworth welcomes students who are eager to bring their passion and talent to work hands-on with real-world problems. Our talented community is comprised of students who like to work in teams, tackle big problems, and put their hearts and minds into everything they do. 
We review applications as they are received. The priority deadline for full-time program applications is December 1. After this date, some programs may be closed due to high demand so please check with the Admissions Office for space availability for your program of interest. 
What You'll Need to Submit for Full-Time Admissions
Test-Optional Admissions for Full-Time Admissions
Wentworth adopted a test-optional admissions policy in 2018 as part of its institutional commitment to inclusive excellence.  We encourage students of all backgrounds to pursue their passions, especially in the science and engineering fields where women, students of color and first generation students have been historically underrepresented.  Below are some frequently asked questions to address questions you may have. If you do not see your questions addressed here, please feel free to contact us at admissions@wit.edu or 617-989-4000. 
Additional Information for Specific Applicants
Interior Design, Industrial Design, or Architecture applicants: Wentworth does not require incoming first-year applicants to submit a portfolio. However, transfer applicants who wish to be evaluated for possible transfer credit in design or drawing courses must submit a portfolio.
Admissions Requirements for Part-time Programs
The part-time and professional studies opportunities have different admissions requirements, depending on the program.