The CCGE Mentoring Programs
The Center for Cultural and Global Engagements' mentoring programs focus on students of color, women, and LGBTQIA+ students. These programs provide first-years with both educational and social opportunities to get to know Wentworth and its surrounding communities. The CCGE has partnered with current students to ensure that first-year students receive resources that will help them be successful as they transitioned from high school to college. 
First-year students are paired with a returning students to begin building mutual professional and personal relationships. Students are provided with the necessary tools to successfully navigate Wentworth through educational and social opportunities. Participants will also get the chance to meet faculty and staff that can also help them during their time at Wentworth.
Each mentoring program begins with a day-long program before Wentworth Opening Week (WOW). Residential students move-in early to help accommodate this program. 
 It's important to note that there's no cost associated with any of our mentoring programs. Any social outings will be covered by the CCGE. 
The CCGE recognizes that the COVID-19 pandemic changed the way students participated in student programs throughout the 2020-201 academic year. Because of this, sophomore students will be able to participate in these programs as mentees.
Bridges
Designed for first-year students of color entering Wentworth, Bridges provides new students the opportunity to meet and get to know returning students through social activities. Bridges allows mentoring and personal relationship to form through these interactions.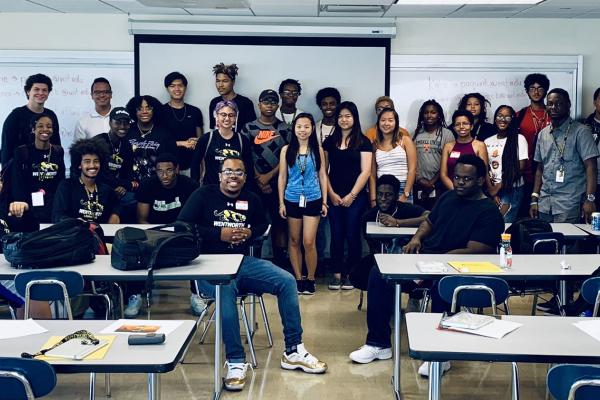 Jared Alexander - Electromechanical Engineering

Bolaji Ayanbeku - Civil Engineering

Nahla Elhallaq - Civil Engineering

Khatazja Harrison - Biomedical Engineering

Shirley Love - Engineering

Kimberly McLean - Mechanical Engineering

Mary Lhyn Nguyen - Civil Engineering

Djamila Oliveira - Applied Mathematics

Paige Poteat - Architecture

Moises Rodriguez - Computer Information Systems 

Isaiah Simpson - Mechanical Engineering

Inderdeep Singh - Computer Engineering

Crystal Skeritt - Mechanical Engineering

Emily Quach - Architecture
Women@WIT
This Women's Council initiative helps build mentoring relationships between returning and first year women students. This student-led initiative begins with a day-long program, which allows students to learn more about campus resources, attend educational sessions, and get to meet women faculty and staff.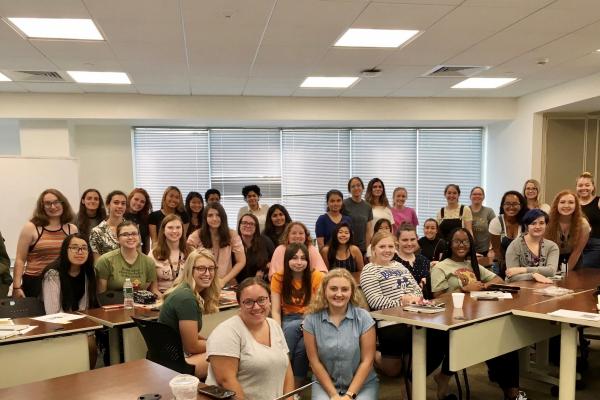 Katherine Ashley - Mechanical Engineering

Kalie Bourassa - Biological Engineering

Jillian Desmond - Computer Science

Rida Haider - Computer Science

Meagan Haradon - Computer Science

Hannah Laak - Architecture

Brianna McArdle - Applied Sciences

Catherine Scalzi - Architecture 

Evelyne Sebagisha - Electrical Engineering

Keira Straiton - Biomedical Engineering
Queer Peers
Through a mentoring relationship, this program wants Queer first-year students to begin building a supportive network at Wentworth. Participants will create mentoring relationships with returning students in the hopes to build their Queer identity as a member of the Wentworth community. It allow students to meet other Queer students while learning more about campus resources, attend educational and social activities, and get to know faculty and staff.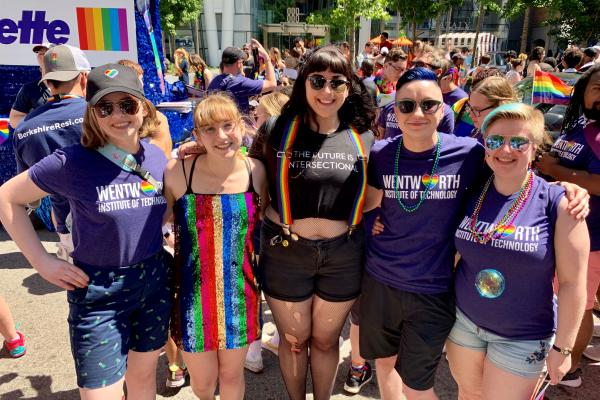 Jared Alexander - Electromechanical Engineering

Treb Briggs (they/them) - Computer Networking

Stone Carmichael - Industrial Design

Drew Coutts - Mechanical Engineering

Katie Cruz - Biomedical Engineering

Arlo Filderman - Computer Networking

Brendan Gibbons - Computer Engineering

Kaleb Korona - Architecture

Han Le - Applied Mathematics

Emily Oman - Biomedical Engineering

Leah Studer - Architecture
Important Dates
Registration Closes

To apply, please click here

Mentor Arrival

Residential mentors will move-in early.

Mentor Training

Mentors will spend the day getting ready for mentee arrivals.

Mentee Arrival

Residential students will be able to move-in early to get ready for programs.

Bridges Mentoring Program