Students Take First Prize in International Sustainable Design Competition
This past weekend a team of six Wentworth Institute of Technology Architecture students was awarded First Prize in their division during the prestigious 2023 Solar Decathlon Design Challenge.   
The results were announced Sunday morning, April 23, following a full day of presentations by student teams to a jury of sustainability experts gathering in Golden, Colorado.  Taking top honors in the international competition's Office Building division were Architecture seniors Evan Clark, Jessica Clavet, Hilcias De La Cruz, Nate Kalinyak, Matthew Kleckowski, and Ray Lu.   
Associate Professor Troy Peters and Visiting Professor N.J. Unaka advised the winning team – as well as two other finalist teams from Wentworth – with support from industry advisors Jim Fischer, Carolina Magina, and Chase Cote of New England Development and Adjunct Professor Shirine Boulos Anderson.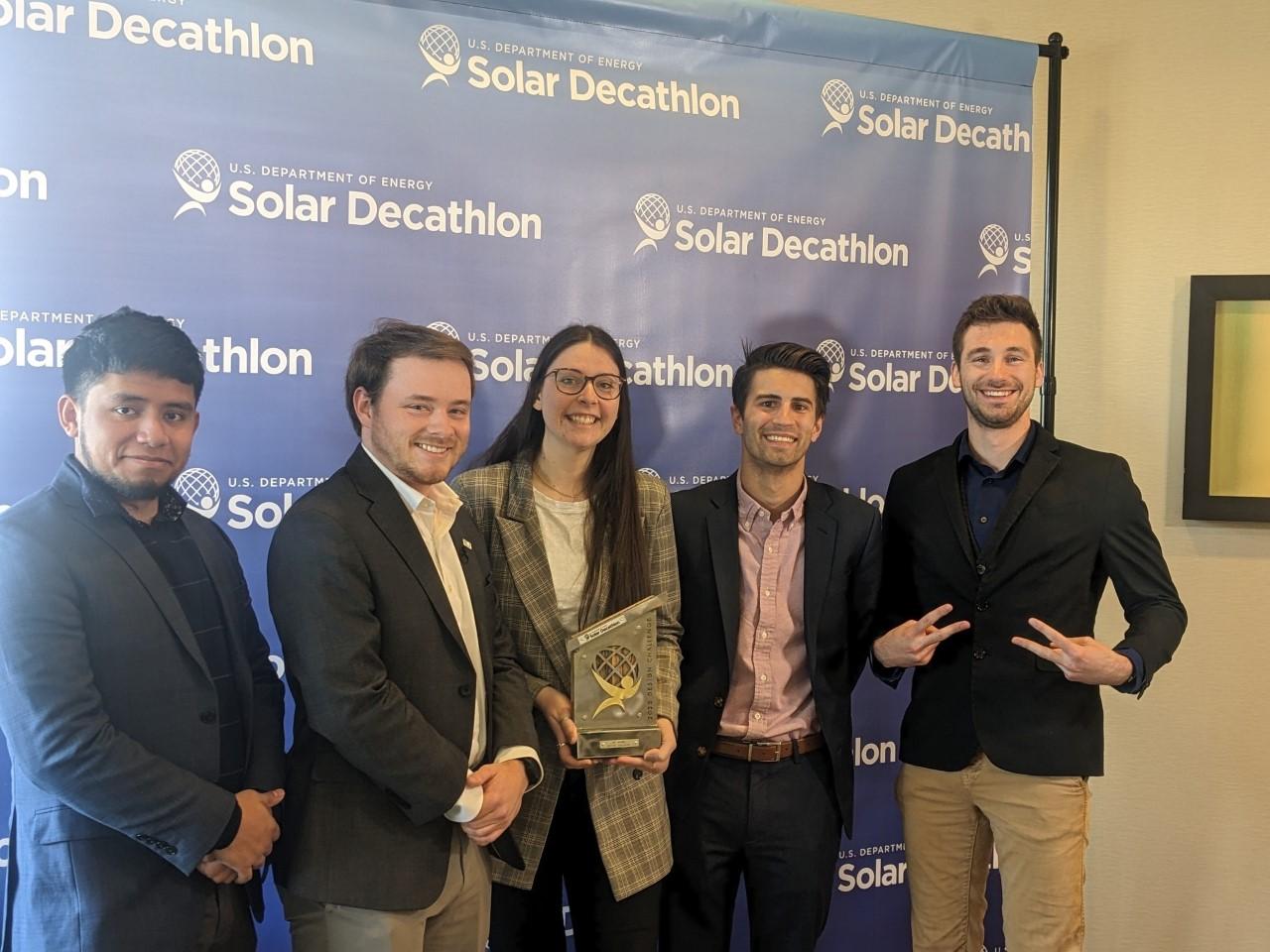 Sponsored by the U.S. Department of Energy, the Solar Decathlon is an annual collegiate-level international event aimed at preparing the next generation of design and building professionals to take leadership in high-performance, low-carbon building design.  Design proposals are evaluated in six different categories of building type, in response to a broad range of sustainability criteria including building energy use simulation, carbon footprint of construction, development costs, environmental impact, and encouragement of healthy lifestyles.   
At the finals, Wentworth students and faculty met teams of young people from the U.S. and other countries including Canada, Australia, South Korea, and India, all contributing proposals for more sustainable ways of building (and living) on this planet.  Many of the Wentworth students made the difficult decision to skip their own Commencement ceremony so that they could participate in the weekend's presentations and sustainability workshops in person.   
"The judges were stunned when they learned our students had only been working on this for three months – compared to other teams who had started in September.  But each team member did their part to research systems and components and to bring these together in a holistic design," said Peters. "The growth of our students from first to senior year has been incredible, and the co-op experience in particular puts them in a position to collaborate on these complex and comprehensive building design challenges.  I've been teaching for twenty years, and I've never felt better about the future of architecture."   
Unaka added that "Architecture schools in general have historically encouraged students to take an individualistic approach as designers; what stands out about Wentworth students is their selflessness and humility.  All of our students gave generously of themselves for the good of the group.  To me, they had already won before coming to Colorado."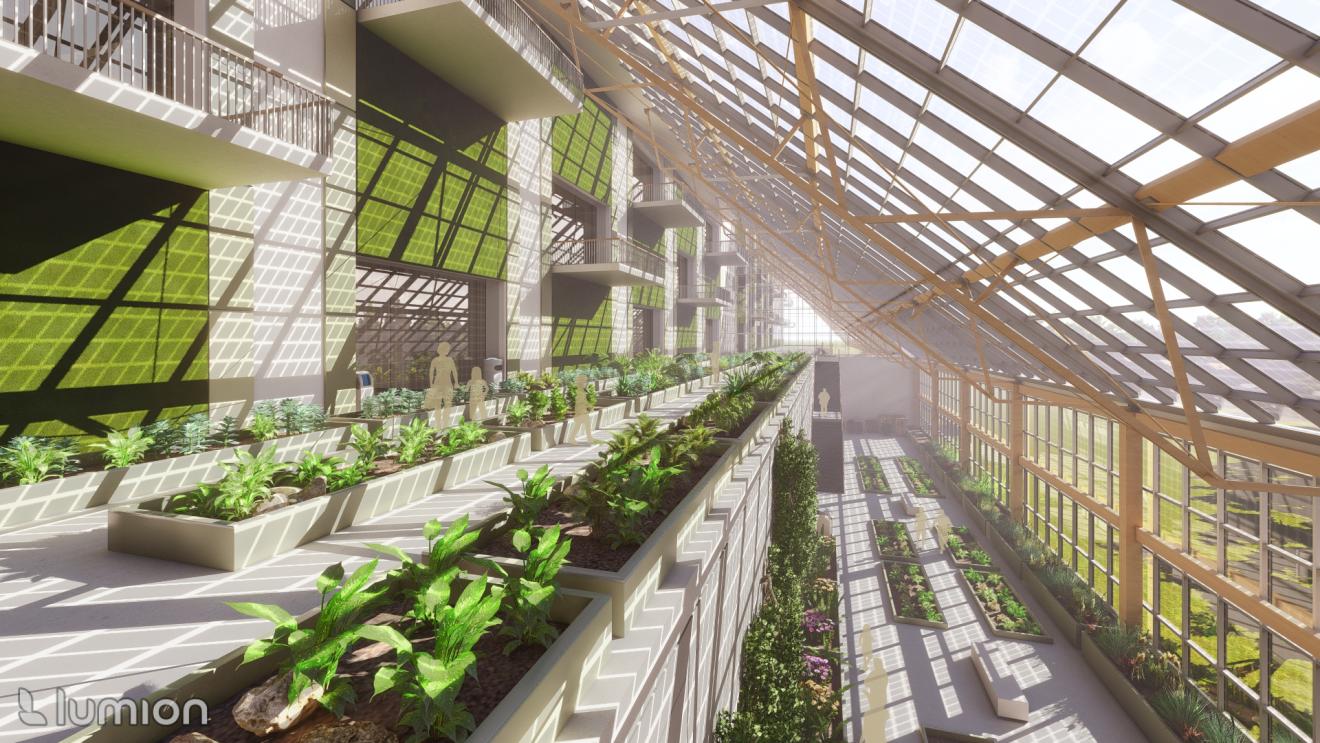 Image