Remembering Longtime Wentworth Benefactor Samuel Altschuler '08
Samuel Altschuler, a longtime Wentworth Institute of Technology benefactor and corporator who—with his wife, Nancy—left a lasting imprint through the Altschuler Computer Center, recently passed away at the age of 95. 
A 50-year veteran of the electronics industry, Altschuler founded Wilmington, Massachusetts-based Altron Incorporated, a leading manufacturer of electronics equipment—primarily surface-mount assemblies, custom-designed backplanes, and circuit boards—in 1970. He retired in 1999.  
The Altschulers' son, Jeff, is a 1984 Wentworth graduate (Manufacturing Engineering Technology) and founder of New Hampshire-based electronics manufacturing company Altronics. He is also a current Wentworth Advisor. Sam and Nancy's grandson David is also a Wentworth graduate with a degree in Computer Networking and who is also a cloud engineer for Foundation Medicine. 
In 2014, Sam and Nancy contributed $1 mil. to fund the state-of-the-art classroom and networking laboratory, the Altschuler Computer Center. 
"When we started to talk about renovating a major new space and adding classroom space, we became very excited about how that's going to improve the chances for students in their careers," Altschuler said during an interview at the time.  
In 1998, Altron merged with Sanmina, a west coast based electronic manufacturing company. Sam Altschuler became Executive Vice President of Sanmina and a member of the Board of Directors. In 1999, Mr. Altschuler retired after 50 years in the electronics industry. 
Altschuler was the President of the IPC, the international trade association of the printed circuit and contract manufacturing industry from 1992 to 1994, where he also received the IPC's Distinguished Service Award.  Altschuler was formerly a director of Massbank Corp., a bank holding company.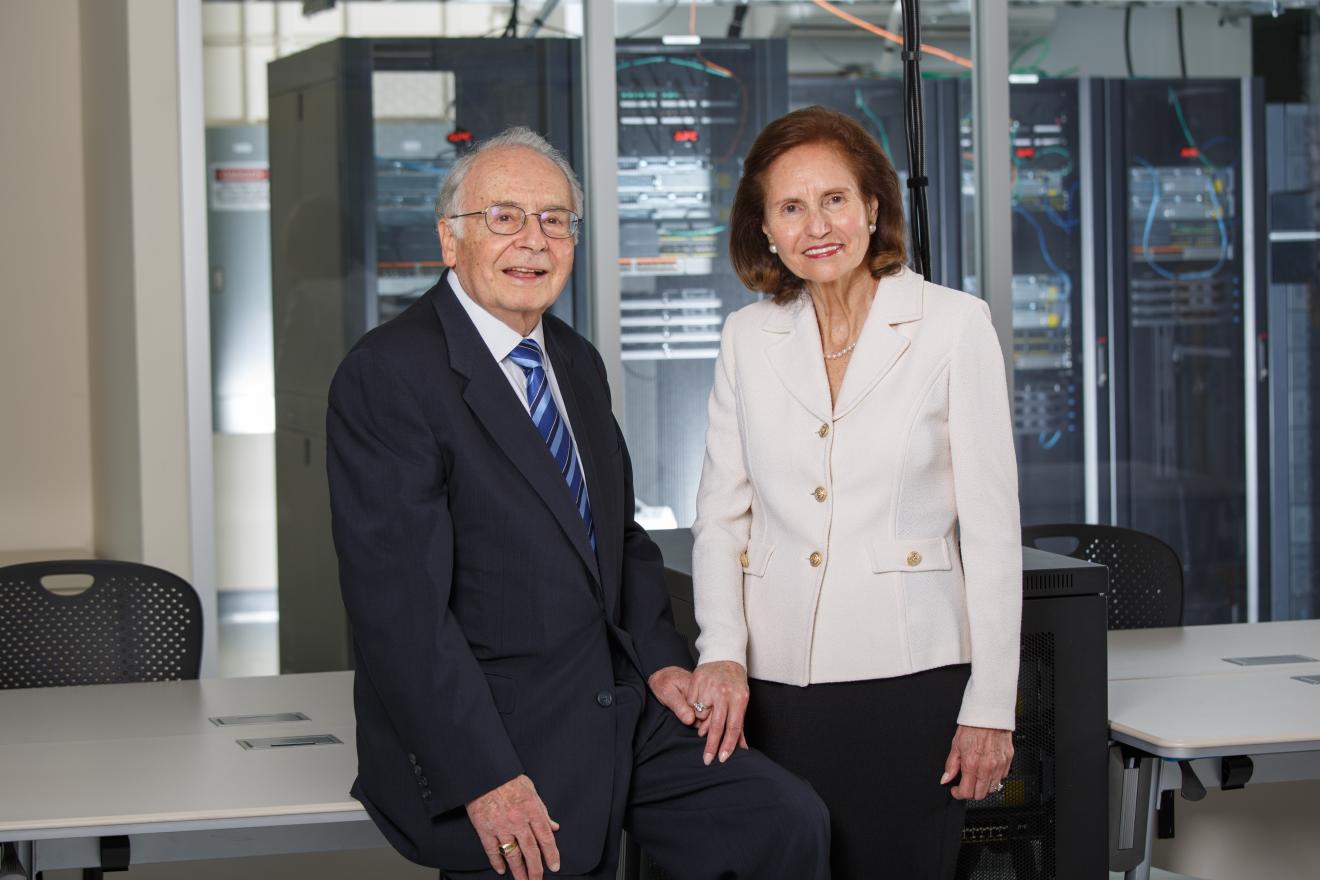 Altschuler served on the endowment committee of the Mass Eye and Ear Infirmary and as an overseer of the Boston Lyric Opera. He was a director of Altronics Manufacturing Inc. and advised several companies on financial and management issues.  He was a member of the Corporation at Northeastern University and served on the Board of Visitors of the Business School and the Advisory Board of the School of Technological Entrepreneurship. 
Altschuler received a BSEE degree from the University of Connecticut and an MBA degree from Northeastern University.  In 2004, he was elected to the Academy of Distinguished Engineers at the University of Connecticut. He also held an MBA degree from Northeastern University and received an honorary Doctor of Engineering Technology degree from Wentworth in 2008. He was elected to Wentworth's Corporation in 1982. 
"In order to have a successful career in the high-tech industry, it's extremely important to have a solid education as provided here at Wentworth," Altschuler once said of his penchant for helping students at the university. "Wentworth students are ready to hit the ground running and do real work rather than going through a transition period from school to work. Wentworth students are prized employees for many companies in the United States."