Inductees Announced for 2023 Athletic Hall of Fame
Wentworth Institute of Technology has announced its newest class of Athletic Hall of Fame inductees.  
The Hall of Fame induction will take place during the luncheon portion of the second-annual Alumni Day. 
Image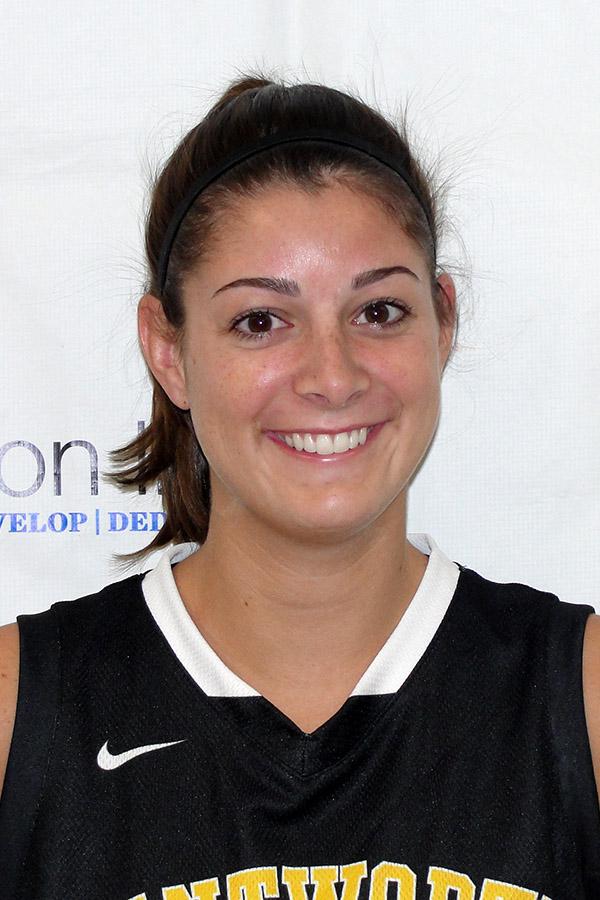 KENDRA KERR, Class of 2014 – Women's Basketball 
 
A two-time All-Commonwealth Coast Conference selection and the 2014 CCC Senior Scholar-Athlete of the Year, Kendra Kerr '14 ranks among the top 10 scorers in Wentworth women's basketball history. In her four seasons wearing the Black & Gold, she scored 10 or more points per game in each season, including a career-best 15.2 points per game during her senior season, while also averaging a career-best 3.2 steals per game as she recorded the sixth-most steals in a single season in program history (81). Those marks came on the heels of tying the program record for games played (26) as a junior and she averaged a career-high 8.9 rebounds per contest during her sophomore campaign.  
Kerr, who started every game during her sophomore, junior, and senior seasons, helped her teammates to a pair of CCC Tournament berths, coming in both her junior and senior campaigns. Playing in 101 career games (second all time), Kerr finished her career with 1,288 points, 822 rebounds, 173 assists, and 232 steals. She ranks fourth in program history in steals, sixth in both points and rebounds, and is 10th all-time in assists. Kerr earned her bachelor's degree in Business Management. 
Image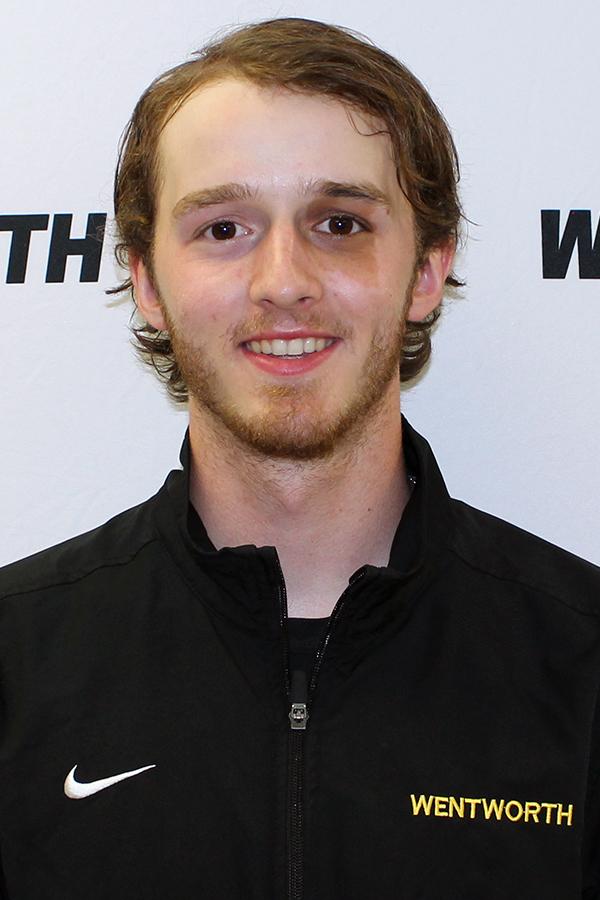 DAN MC SOLLA, Class of 2018 – Cross Country/Track & Field 
 
A four-time All-Commonwealth Coast Conference runner on Wentworth's first four cross country teams, McSolla helped the Leopards to a second-place finish in their inaugural season of competition (2014) before being a part of three straight CCC Championship teams in 2015, 2016, and 2017. At the 2015 and 2016 CCC Championship Meet, McSolla finished second, while notching a third-place finish in 2017. In 2016, McSolla used a 14th-place finish at the NCAA Division III Regionals to earn a spot at the NCAA Championship, where he finished 79th in a 279-runner field, recording his second fastest 8K time of the season.  
Two weeks after competing at the NCAA Division III Men's Cross Country Championships, McSolla began the inaugural season for Wentworth's indoor track & field team and his success on the trails carried over onto the track. Qualifying for the 2017 NCAA Division III Men's Track & Field Championships, McSolla finished eighth out of 15 runners in the mile to earn a spot in the finals. The following day, McSolla earned All-America honors as he finished eighth in the mile by one-one hundredth of a second. As a senior, McSolla once again qualified for the NCAA Championships, where he posted a 12th-place finish. McSolla earned his bachelor's degree in Civil Engineering. 
Image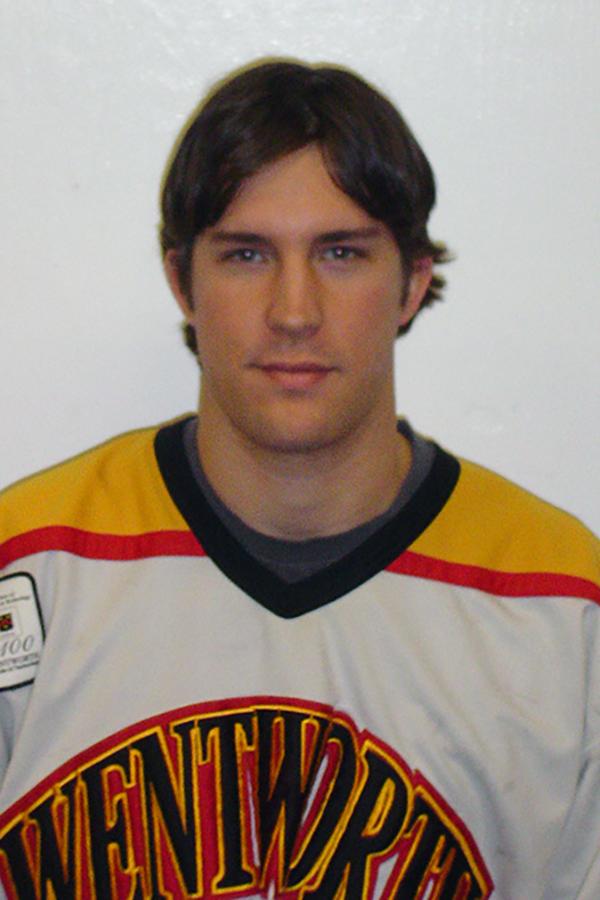 SHAWN METHERAL, Class of 2005 – Ice Hockey 
 
Metheral was a four-year letterwinner on the Leopard ice hockey team, helping the Black & Gold to three consecutive ECAC Northeast Championships and three consecutive trips to the NCAA Division III Tournament. Metheral began his career with a 31-point rookie campaign, which included 10 goals and 22 assists, helping Wentworth to a conference championship and a berth in the NCAA Tournament. That season, the Leopards finished 23-7, establishing the program record for wins in a season.  
The following season, Wentworth finished 21-5-3, setting a program record for highest winning percentage in a season (.776) after winning the ECAC Northeast Championship and earning its second straight NCAA Tournament berth. That season, Metheral set career highs for goals (16), points (37), and power-play goals (eight) while matching his career high with 21 assists. During the Black & Gold's third straight conference tournament and NCAA berth season in 2003-04, he 20 points and followed that up with a 23-point senior campaign. All-time, Metheral is tied for sixth with seven game-winning goals, is eighth with 69 career assists, and ranks 10th in both goals (42) and points (111). Metheral earned his bachelor's degree in Business Management. 
Image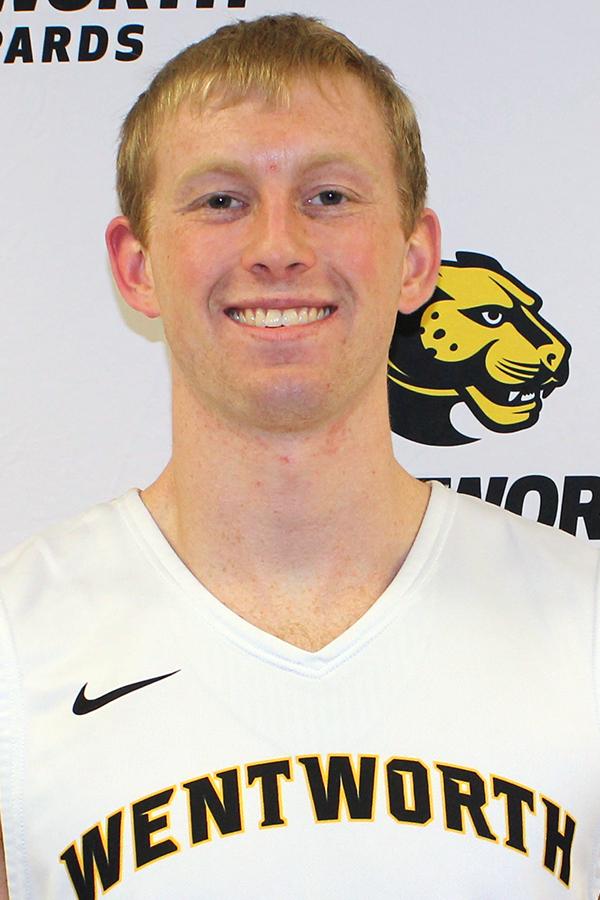 JAKE REED, Class of 2017 – Men's Volleyball 
 
The Wentworth men's volleyball program's first-ever first team All-American Jake Reed was a four-year standout for the Leopards, culminating in his being the program's all-time leader in kills. A four-time All-Great Northeast Athletic Conference selection and the most outstanding player of the 2016 and 2017 GNAC Tournaments, Reed's rookie season saw him average 2.86 kills and 1.44 digs per set while, as a sophomore, his kills per set number increased to 3.16 and he also averaged 0.56 service aces per set, the fourth-highest average in a single season in program history. The Leopards captured their first-ever GNAC Tournament in 2016, with Reed averaging 2.95 kills, 1.37 digs, and 0.48 aces per set, while hitting .340. He had the match-cinching kill in the GNAC Championship match, a 3-2 win over Rivier, which gave the Black & Gold their first trip to the NCAA Tournament, where they won a first-round game played at Tansey Gymnasium, and advanced to the national quarterfinals.  
Reed's numbers increased to 3.47 kills per set as a senior as the Leopards captured their second straight GNAC Championship and advanced, for the first time in program history, to the semifinals of the NCAA Tournament. In the GNAC Championship match, he became the program's all-time leader in kills. That season he was named to the NCAA Tournament's All-Tournament Team and earned First Team All-America honors, the first student-athlete in Wentworth history to achieve first team honors. In addition to his 1,287 kills sitting atop the program's all-time list, He is first all-time with 1,574.5 points, second in service aces (178), third in total sets played (414), fifth in matches played (119), eighth in attack percentage (.290), and eighth in digs (539). He received his bachelor's degree in Biomedical Engineering.