School of Sciences and Humanities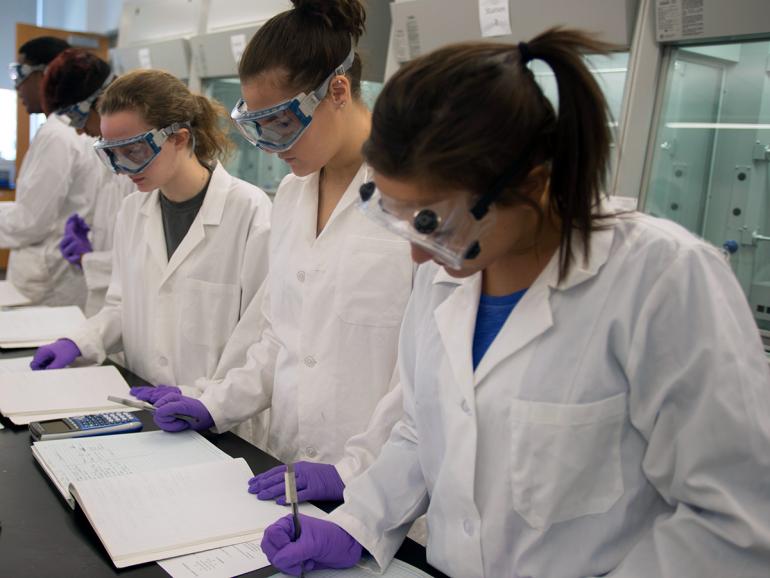 By providing students with a chance to develop essential skills like critical thinking, creative approaches to problem-solving and professional development, the School of Sciences and Humanities offers students a sandbox experience to becoming lifelong learners and doers.
Stay Curious. Succeed.
Are you curious about the world around you and want to make a difference? In the School of Sciences and Humanities, you will find a unique opportunity to apply that thirst for knowledge along with scientific methods toward real challenges, from the energy crisis to improved biotechnology. The school is offering two new and exciting bachelors' degrees: Applied Science (entering its 3rd year of existence) and Computer Science and Society (starting fall 2021).
The School is the backbone for all the other degrees at Wentworth, providing foundational instruction in the sciences, such as physics, chemistry, biology and social science, and a broader context and value system gained through the humanities, arts and social sciences. 
Real-world and Hands-on Learning
You will study the sciences at Wentworth in numerous chemistry, physics and biology labs from faculty and lab techs who have designed experiments to help you understand the underlying principles of these challenging topics. It's easy to forget what you memorize but not what you understand from witnessing it in the physical world.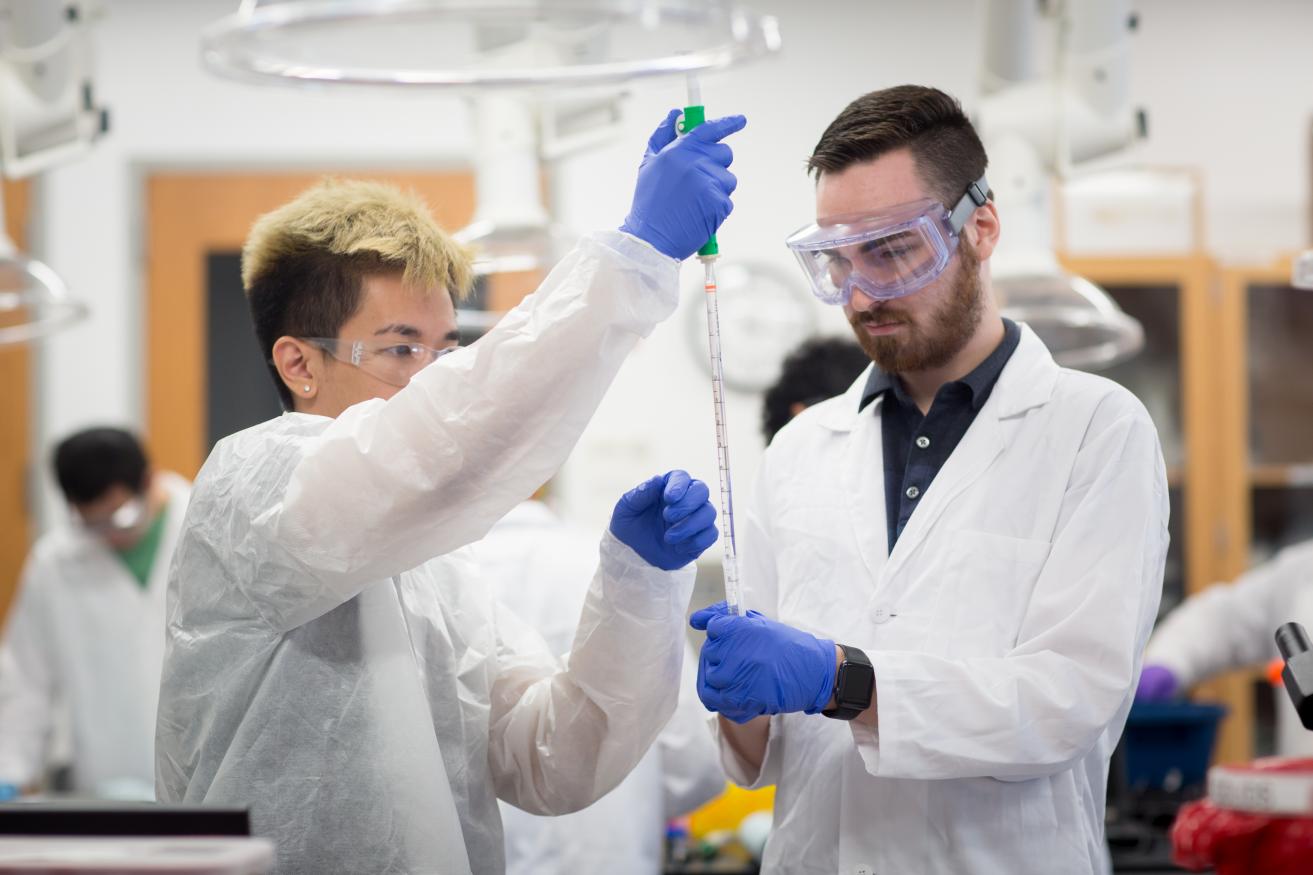 Innovative & Devoted Faculty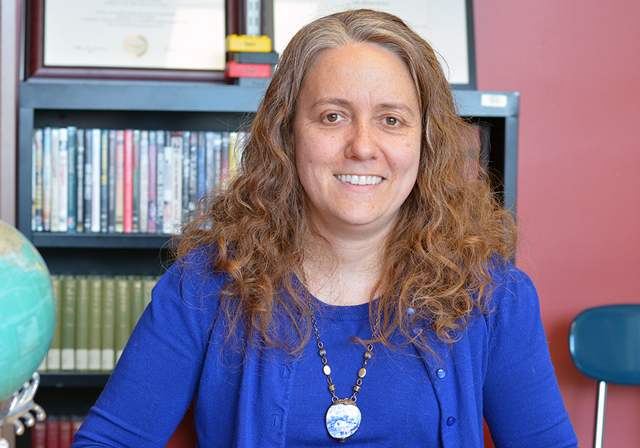 You will find professors dedicated to customizing their content to your interests and style of learning, including a history professor who uses VR to teach ancient Roman history, and a chemistry professor converting used-fry oil from the campus cafeteria to create biofuel. In their courses and others, you will not only learn about the subject but also be exposed to a range of perspectives that will help you to examine your own value system and put your core beliefs to the test.
Meet Professor Ella Howard who worked with her students to document the history of Roxbury. 
What are you interested in?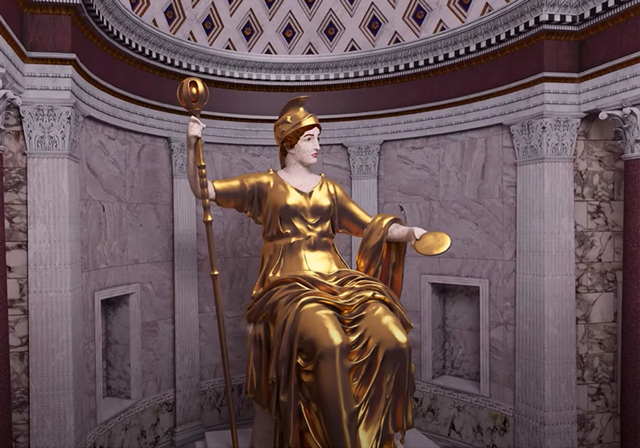 Faculty design courses based on strong areas of student interest:
U.S. Political Economy

Graphic Novels

Film and TV

Science Fiction and Fantasy

Media and Ethics

Global Art and Literature

Chemistry of Brewing (no drinking)

Modern Physics

Quantum Computing

Ancient Roman Technology
Virtual reality view of a statue in the Roman Colosseum.
A University in Boston
Wentworth sits in the heart of Boston, a world-class city known for its scientific research and medical treatment and innovation. Beyond medicine, Boston is the East Coast innovation hub for research and development, high-technology, education, finance, as well as start-ups across all industries. Wentworth's global network of 37,000 alumni includes many active leaders in industry who are eager to hire other Wentworth graduates because who they know as being talented, knowledgeable and hardworking . 
Photo Credit: Photo by Osman Rana on Unsplash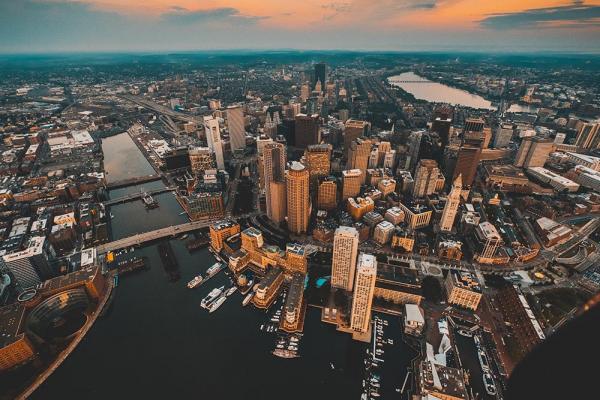 Join Us. Diversify.
A great education depends on everyone experiencing a sense of belonging and beling valued. As the university of opportunity for Boston, Wentworth's impact continues to grow in attracting under-served populations (women, African Americans and Hispanics) to the field of sciences and computing.
At the highest levels of leadership there is a division dedicated to Diversity, Equity and Inclusion as well as 15 student-run diversity and social justice organizations on campus.

A Military-connected center is devoted to supporting veterans, active duty military, and military-connected families in pursuing a high-value education.
The School of Sciences and Humanities seeks to empower its graduates to not only improve their own lives through rewarding employment but also to take action to improve the broader world.