Exploratory First Year Track
We understand that choosing a major and career path can be overwhelming. If you are interested in Sciences, Social Sciences, and Humanities, but aren't sure which major fits you, we welcome you to join the first year exploratory track.
In this track you will have a full academic year to gain an introduction to Wentworth and Boston, which will facilitate a smooth transition to a major in Applied Sciences or Computer Science & Society.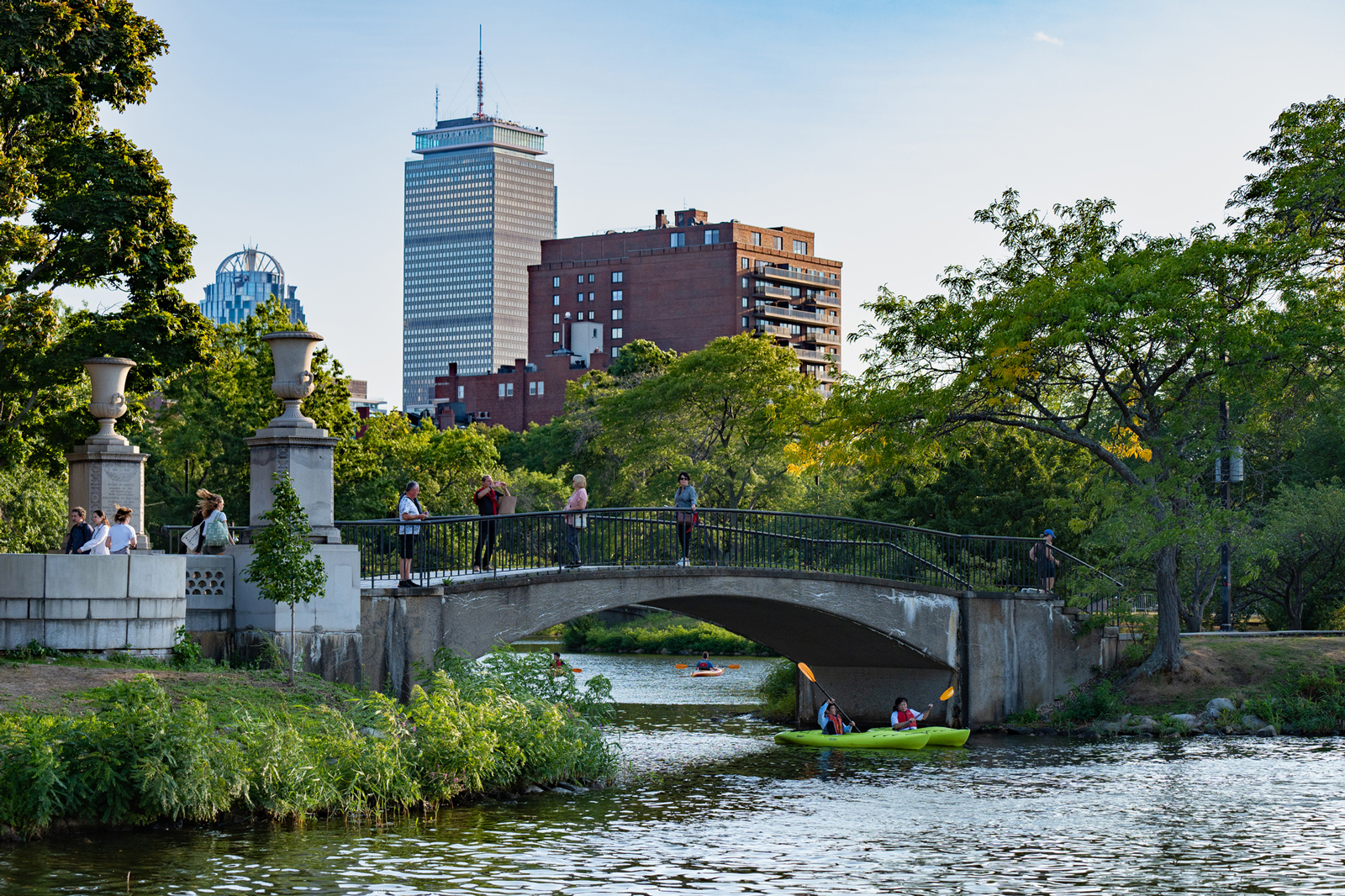 In the Exploratory Track students will be part of a cohort of learners with a common first year experience. Our program provides a good introduction to opportunities at Wentworth and life in Boston as you make steady progress towards a degree in Sciences & Humanities. Courses are a part of this cohort experience, but there are more social and academic dimensions that go beyond the classroom, including field trips.
Majors Offered
Learning Outcomes
In pursuing this track, students will:
Become familiar with the geography, history, and urban realities of Boston, including sustainability concerns.
Understand the role that the humanities and social sciences play in understanding technology -- and the role that technology has in the humanities and social sciences.
Apply data science methods to exploring social questions.
Establish a foundation in college-level math.
Understand and utilize scientific methodologies.
Develop widely applicable, introducing computational skills with a focus on their application and usefulness.
Develop a framework for assessing and navigating key ethical concerns of our time. 
Curriculum & Course Sequences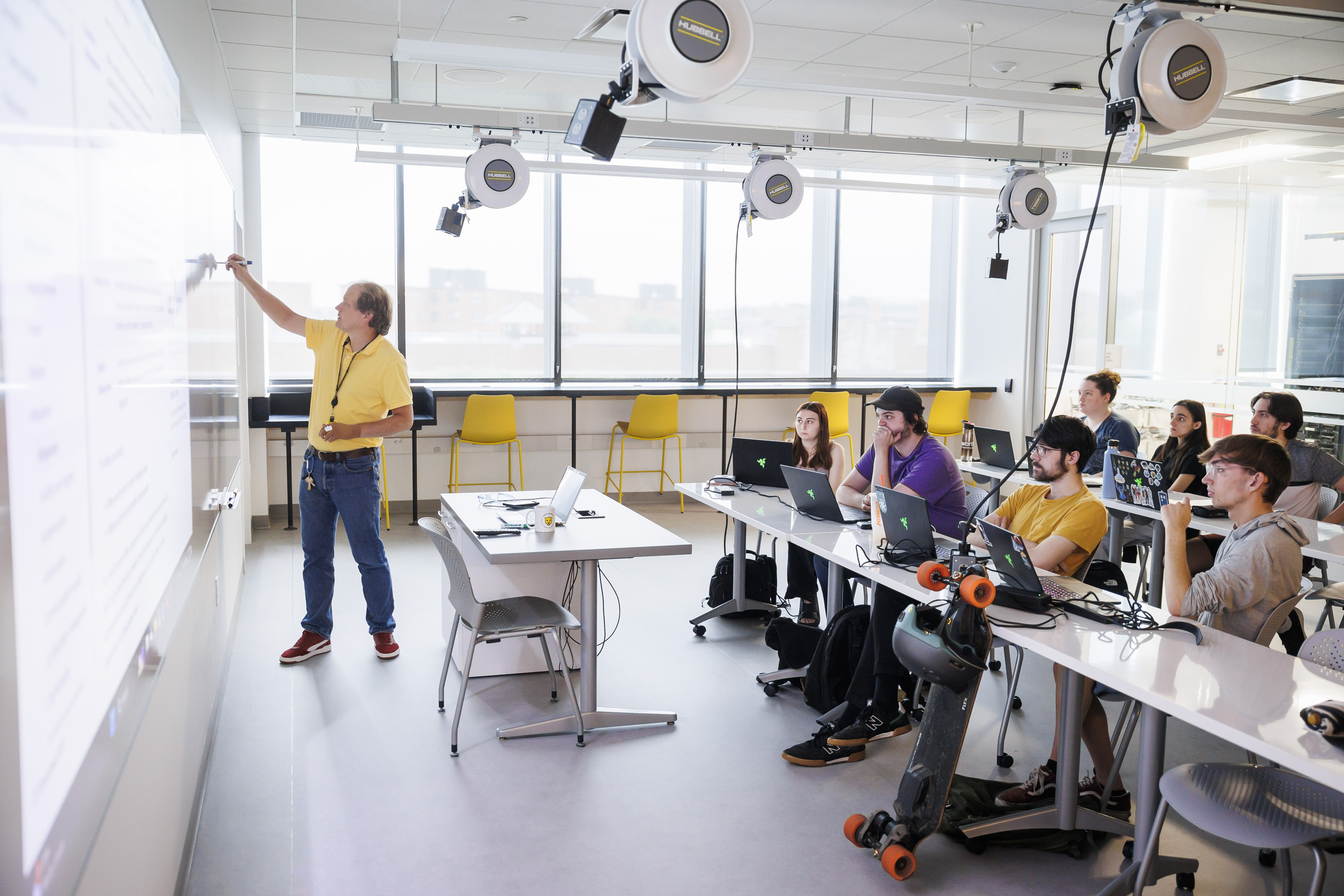 The course curriculum** helps students understand the range of options available to them in the School of Sciences & Humanities, including Applied Sciences, Computer Science & Society.
Fall Semester
Boston Insights
Computer Science & Society
Mathematics
English I
Spring Semester
Science, Technology & Society
Science Requirement, such as Video Game Physics, General Biology, or Science of Sustainability 
English II
Computer Science I
*An AP Score of 4 or 5 can replace Computer Science I, Calculus I & II, and English I. Students who take Precalculus at Wentworth may need to take summer courses to graduate on time. Math and English placements will determine coursework.
**Curriculum subject to change
Highlighted Courses
Science, Technology & Society

This interdisciplinary course explores relationships between scientific inquiry, technologies, and the societies that employ them. Emphasis is placed on understanding how science and technologies shape, and are shaped by, the contexts, limits, and aspirations of human societies. The course approaches the study of science and technology and their relationships to society from a variety of perspectives, including historical, philosophical, sociological, political, literary, and artistic. 

Computer Science & Society

This course offers an introduction to the intersections between Computer Science and society through a survey of digital projects and techniques. Students will gain familiarity with the application of the tools of Computer Science and the frameworks of the Humanities and Social Sciences to relevant problems or scenarios. Emphasis is placed on identifying, procuring, and interpreting various types of sources and data. Topics will vary and may include textual analysis, spatial analysis, data visualization, web technologies, mobile technologies, 3D printing, and other forms of inquiry and applications relevant to themes drawn from the Humanities and Social Sciences. 

This interdisciplinary course utilizes the City of Boston as a case study to introduce students to the kinds of possible majors we might introduce. It would focus on the use of field trips and guest speakers. This class provides students with a chance to explore Boston as an immersive case study for understanding the relationship between urban environments, science, technology and sustainability. Specifically, what can the city of Boston teach us about scientific discovery? Advancing and applying technological innovation? Urban sustainability? 
Ready to Apply?
The Exploratory First Year Track is available for you to select in the Common App when you choose any major in the School of Sciences & Humanities.