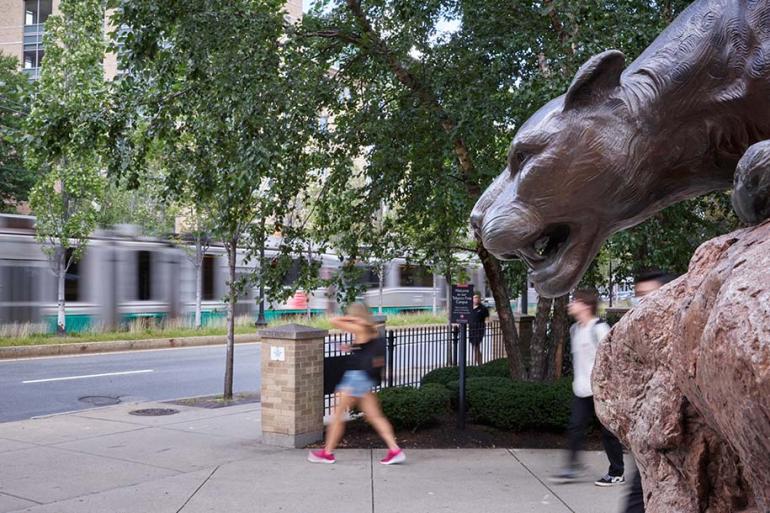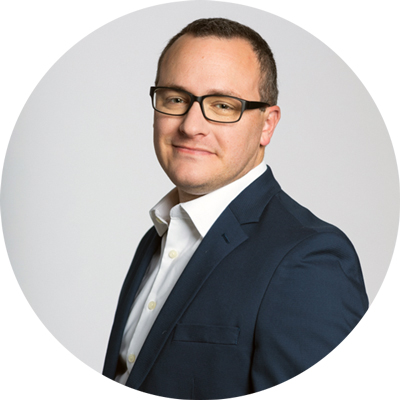 Joe Martel-Foley, PhD
Associate Provost for Academic Innovation
Dr. Martel-Foley joined Wentworth as an Assistant Professor of Biomedical Engineering in 2015 and was promoted to Associate Professor in 2020. He co-chaired the High-Value Learning Working Group during the recent strategic planning process. He chaired the Enrollment and Admissions Subcommittee of the faculty senate and co-led the process resulting in the University electing to utilize test-optional admissions. He has taken part in a variety of student-focused efforts in advising, student success, and retention leading an advising initiative and championing the use of the Navigate advising platform. He was honored by our students with the President's Award for Excellence in Advising. This summer, he spearheaded the launch of the Wentworth Engineering Honors Society, celebrating the achievements of students across engineering disciplines. His focus on student success and inclusive excellence also show up in his research, where he has been studying the introduction of bias education in foundational engineering courses as well as the integration of cross-college undergraduate research into coursework and design experiences. Dr. Martel-Foley received a bachelor's degree in mechanical engineering from Union College, and master's and doctoral degrees in engineering science from Harvard University.
---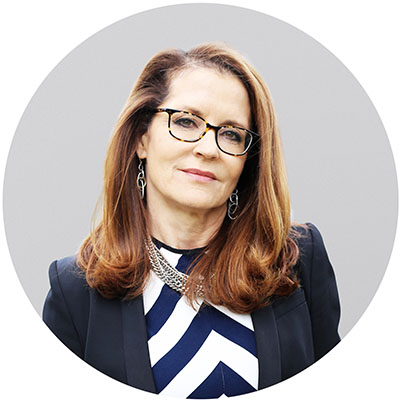 Susan G. Duffy, PhD
Associate Provost for Transformational Learning and Partnerships
Dr. Susan G. Duffy is the Associate Provost for Transformational Learning and Partnerships, and an Associate Professor in the School of Management.
Duffy collaborates across the university and beyond, providing overall leadership to CO-OPS + CAREERS, Accelerate: Innovation + Entrepreneurship Center, and Wentworth's continuing education and workforce development center. She is a self-described entrepreneurial educator who builds high impact collaborations that serve an ecosystem of students, stakeholders, institutions and society.
Over the last 10 years, Duffy has served as the executive director of the Babson College Center for Women's Entrepreneurial Leadership and faculty director of the Babson Executive Education Inclusive Leadership Portfolio. She built a sustainable and extensive portfolio of educational assets that serve diverse learners "from 14 to forever," including a nationally recognized women's leadership scholar program for undergraduates that has produced an illustrious group of accomplished leaders and rising stars.
In addition, she co-founded the award-winning venture accelerator, The Women Innovating Now (WIN) Lab. Most recently, Duffy partnered to develop the Women's Leadership Academy High School Program, which was prominently featured in The Boston Globe Magazine. Across all these programs, Duffy has been a successful fundraiser with individual donors and foundations. In addition, she has created and taught executive education programs for a wide range of clients from biotech to construction; designed undergraduate and graduate courses in entrepreneurship, inclusive leadership, and social innovation; and actively served on the Babson College Diversity, Equity, and Inclusion Executive Committee.
Duffy has a background in the food and nutrition industry, non-profit management, and commercial construction.
---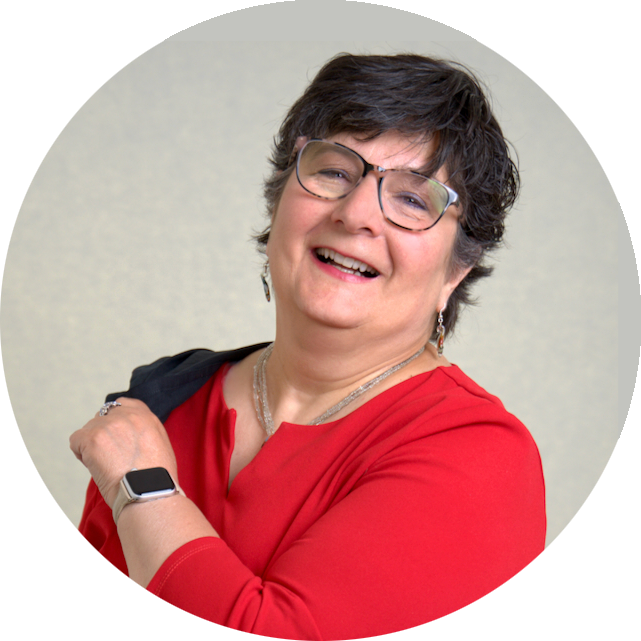 Robbin Beauchamp
Assistant Provost, Center for Cooperative Education and Career Development
Robbin Beauchamp joined Wentworth Institute of Technology as Director of Cooperative Education and Career Development in Boston in September 2014 with over 25 years of college career services and human resources experience. She grew up in Winsted, Connecticut and went to Emerson College for her Bachelor of Science degree in Mass Communication and Television Production.  She obtained her Masters degree in Administration/Organizational Policy from Boston University.  Robbin previously worked in Career Services at Stonehill College and was the Director of the Career Center at Roger Williams University. Prior to working in higher education, Robbin worked in Human Resources for 10 years as a Recruiter, Trainer, Benefits Administrator and Manager.
 
Robbin is a frequent presenter at professional association conferences on topics such as leadership, neurodiversity and closing the wage gap.  Robbin has been recognized numerous times by the Eastern Association of Colleges and Employers, where she served on the board and co-chaired an annual conference, for her many contributions to her profession.  In addition to earning her degrees, Robbin has completed the National Association of Colleges and Employers week-long Management Leadership Institute and their Career Coaching Intensive.  Robbin was in the inaugural class of the Career Leadership Collective's Mastermind, a nine-month program specifically for chief career services officers.  Robbin holds the designation of Global Career Development Facilitator and is a certified Life, Career, Executive and Woman's Empowerment Coach.
---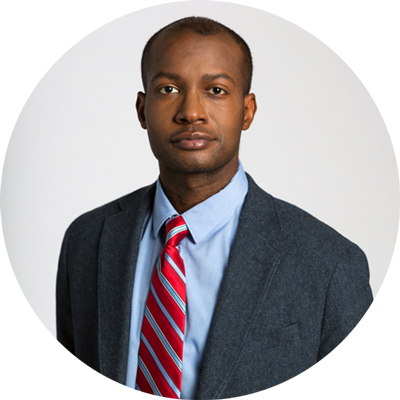 David Simpson, PhD
Provost Initiatives Coordinator for Inclusive Excellence and Assistant Professor of Biological Engineering
Dr. Simpson is the Provost's Initiatives Coordinator for Inclusive Excellence and an Assistant Professor in the Biological Engineering Program. He joined Wentworth in 2018 from the University of California, Davis where he served as the Associate Director for the Veterinary Institute for Regenerative Cures and Director of the Regenerative Medicine Laboratory. At Wentworth, Dr. Simpson is working to promote inclusive excellence within the academic programs through the development of new initiatives to support students, faculty and staff. Additionally, he teaches multiple courses within the Biological Engineering Program including, Biomaterials and Tissue Engineering, Biostatistics for Bioengineers and Genetics and Transgenics. He also serves as the vice-chair of the Faculty Senate and on the board of directors for local non-profits engaged in diversity, equity, and inclusion outcomes. His current research centers on stem cell biotechnology and cardiac tissue engineering and has been featured in top-tier journals, including Circulation, Circulation Research and Stem Cells. Dr. Simpson received his bachelor's degree in engineering science from the University of Virginia and a doctoral degree from the joint biomedical engineering program at Georgia Tech and Emory University.
---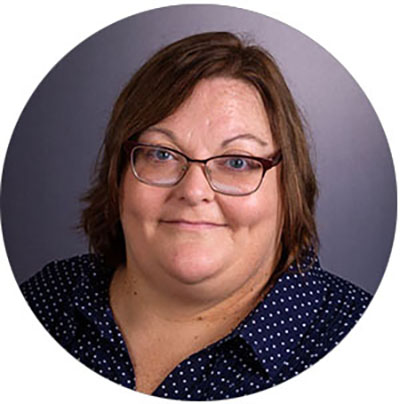 Mary McCormack
Assistant Provost for Student Success
Mary McCormack is the Assistant Provost for Student Success, playing a heavy role in the development and implementation of the new Success Studio, a central hub dedicated to helping Wentworth students thrive through the provision of Academic Support and Advising Services.
McCormack previously served as the Dean of Student Success for Wheelock College. She holds a Master of Science in College Student & Development and Counseling from Northeastern University, and a Bachelor of Science in Early Childhood and Elementary Education from Wheelock College.
---

Jane Allen
Executive Assistant to the Provost
Jane Allen is the Operations Manager for the Office of the Provost. She has 17 years of experience at Wentworth. Prior to moving to the Provost's Office in 2006, she was the Assistant to the Chair of the Civil Engineering department. Jane provides effective administrative support to the Office of the Provost. She collaborates with other members of the academic leadership and is responsible for coordinating communications for Academic Affairs. Jane served for over ten years on the University's commencement committee. She received a bachelor's degree in English from the University of Massachusetts Amherst.

Sedef Doganer, PhD
Dean, School of Architecture and Design
Dr. Sedef Doganer joined Wentworth in September 2021 as the Dean of the School of Architecture and Design. She comes to Wentworth from the University of Texas at San Antonio (2008– 2021), where she served as department chair and associate dean of Design, Inclusion and Engaged Scholarship.
Doganer believes higher education is about transformation. She is passionate about student success and positively impacting students' lives, as well as design education enriching quality of life in communities. She advocates for preparing students as global professionals, and resourceful, self-directed, strong leaders who are ready for the challenging future of our world, society and profession.
During her leadership at UTSA, Doganer partnered with faculty and staff to initiate new programs, dual degrees, and certificates in order to better prepare students as future professionals and practitioners in a rapidly changing workplace. Her work helped build a great sense of community within the school and beyond, leading to higher engagement, more trust and stronger relationships between colleagues, alumni, professional community and our partners. She additionally initiated international collaborations, projects, and workshops with Mexico, Turkey, Colombia, Turkmenistan, and South Korea.
Doganer studies the nexus of architecture and tourism, and her recent research focuses on heritage tourism, historic preservation, cultural heritage management, and community-based, sustainable tourism development in an interdisciplinary fashion. She is the author/coauthor of 44 papers in journals, books and conference proceedings. Doganer received bachelor's, master's, and doctoral degrees in architecture from Istanbul Technical University.
---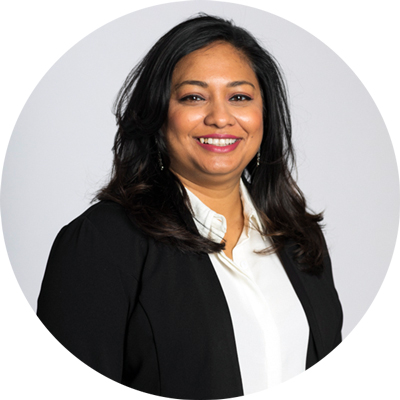 Durga Suresh-Menon
Dean, School of Computing & Data Science
Durga Suresh-Menon is the Dean of the School of Computing and Data Science. Her nearly 20 years at Wentworth are marked by significant accomplishments and collaborations, along with a deep-seated commitment to serving students and the overall community. As a professor, she received the President's Award for Excellence in Teaching, the President's Award for Excellence in Service, and was named Wentworth Woman of the Year. She has been a faculty mentor, a senator, a search committee chair, member of the community standards board, and graduate coordinator. As Special Assistant to the Provost for Graduate programs, Durga acted as an architect to the restructuring of graduate programs and provided strategic guidance to the University. She was instrumental in revamping and launching the master's degrees in civil engineering, applied computer science, and project management as 4+1 programs. She led the effort for the University to be certified for Integrated Path to Architecture licensure. She was also instrumental in creating a new portfolio of graduate scholarships, academic excellence and diverse leaders.
---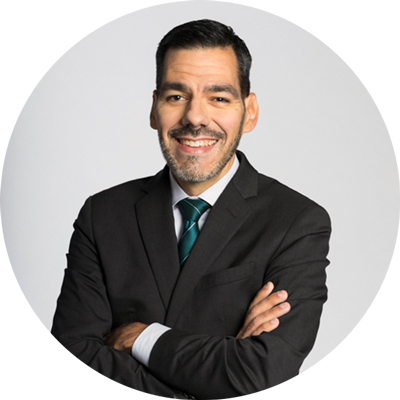 José Sánchez, PhD
Dean, School of Engineering
Dr. José R. Sánchez joined the Wentworth community in July 2020 as the Dean of the School of Engineering. He has devoted his career to providing students with transformative experiences in the classroom to ensure that they are lifelong learners. Dr. Sánchez comes to Wentworth from the University of Indianapolis (UIndy), where he launched seven innovative engineering programs and served as the Founding Director of the R.B. Annis School of Engineering and Associate Dean in the Shaheen College of Arts & Sciences. Before his time at UIndy, he spent from 2002-2016 at Bradley University, where he served as a teacher-scholar in the Electrical and Computer Engineering Department. In 2011, he was the recipient of the university-wide Caterpillar, Inc. Faculty Achievement Award for Teaching. His research interests lie in embedded systems and signal processing, emphasizing medical diagnostics and musical instrument modeling, and engineering education research. Dr. Sánchez is a senior member of the Institute of Electrical and Electronics Engineers (IEEE). Additionally, he is a member of the American Society for Engineering Education, the Project Management Institute, and Tau Beta Pi. He received his bachelor's and master's degree in electrical and computer engineering from Bradley University and his doctoral degree in electrical and computer engineering from the University of Illinois at Urbana-Champaign.
---
Image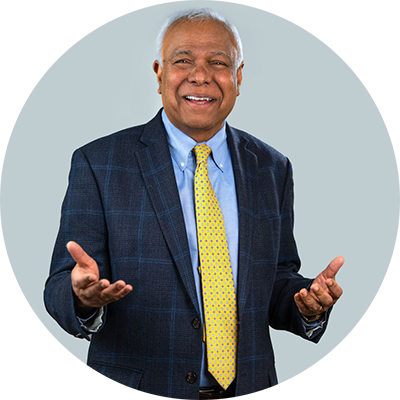 M. Ilyas Bhatti, P.E., DWRE, M.ASCE
Interim Dean, School of Management
Bhatti is an Associate Professor in the Construction Management Program at Wentworth Institute of Technology, Boston. His teaching experience spans over 19 years – 5 years as adjunct professor and 14 years as a full time professor. In the spring of 2015, he taught in Berlin as part of Wentworth's Semester Abroad program. He has over 40 years of professional experience in the private, public and academic sectors.
Prior to joining the academia, Bhatti managed the consulting engineering firm of The Bhatti Group, Inc. (BGI) which he established in March of 1998. BGI was engaged on national and international projects. Bhatti has traveled to Cameroon, Kenya, Mauritius, Pakistan and Poland for project related visits.
In the public sector, Bhatti served as the Commissioner of the Metropolitan District Commission (MDC), a predecessor agency to the current Massachusetts Department of Conservation and Recreation (DCR), from 1989 – 1995 in the Dukakis and Weld administrations. As Commissioner, he was the Chief Executive Officer of an agency with a vast infrastructure of bridges, parkways, dams, water supply reservoirs, recreational facilities, and Boston Harbor Islands. He was also in-charge of the Metropolitan Police – the third largest police force in New England. Police were later merged with the State Police.
In 1995 he was appointed by Governor Weld to oversee the construction of the most complex transportation project in the nation – Boston's Central Artery/Tunnel (CA/T) project as Associate Project Director. Under his supervision, Ted Williams Tunnel connecting Interstate 90 with Logan International Airport was completed. Bhatti was responsible for developing alliances among competing interest groups to resolve project issues successfully. After leaving the state government, Bhatti has continued to assist many public agencies and private sector entities with public participation process management and regulatory compliance. Bhatti has conducted public meetings on numerous highly contentious public projects. These agencies include the MBTA, MDC, DCR, and municipal entities.
---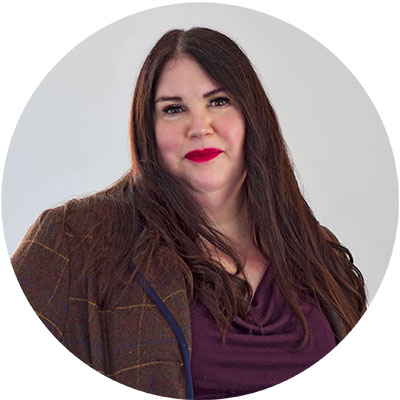 Lizzie Falvey, PhD
Interim Dean, School of Sciences and Humanities
Lizzie Falvey has worked at Wentworth for eight years and has served as an Associate Professor in Media Studies and more recently as an Associate Dean of the School of Sciences and Humanities. She is the current Interim Dean of the School of Sciences and Humanities.
Falvey co-led the development of the Women's Caucus, a faculty advocacy and affinity group, and has spearheaded the Women's Leadership Initiative, which focuses on developing leadership skills for cohorts of women students.
In her current role as Interim Dean, she oversees two majors in Applied Science and Computer Science and Society and is working to develop an integrated mission for the Sciences and Humanities and Social Sciences. She holds a PhD from Rensselaer Polytechnic Institute and an MFA from the Massachusetts College of Art and Design.