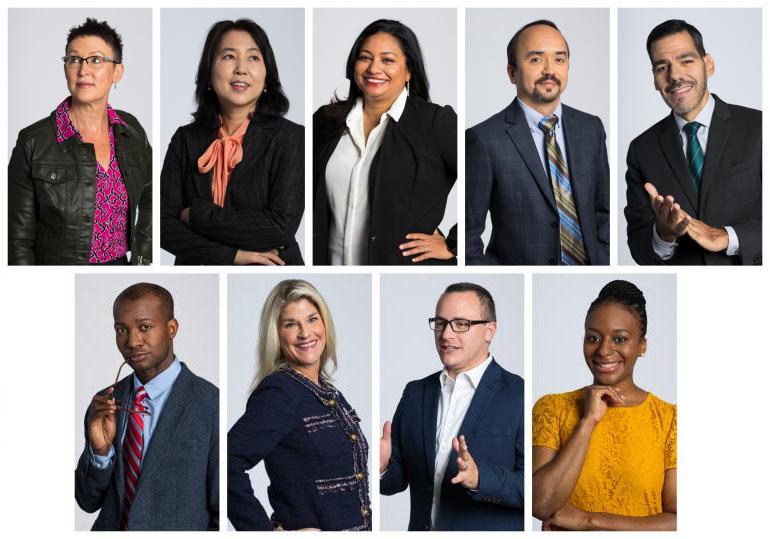 The Office of the Provost and Senior Vice President leads the University's education, scholarship and impact mission. Our team of academic leaders collaborates with students, faculty, staff, alumni and university leadership to fulfill the goals of the University's strategic plan and our greatest aspirations for our one-of-a-kind institution.
Wentworth is committed to leading on learning and student success at the national level. Our faculty across our five schools treat the classroom, studio and lab as an incubator for new ways of thinking and as an accelerator for student potential. Guided by our values of inclusive excellence and our commitment to a transformative student experience we:
Engage our students in high-impact, high-value learning on campus, in the field and online.
Focus on the development and growth of our students, personally and professionally.
Create next-generation partnerships that advance student learning, development and growth.
The Provost is also responsible for the Schumann Library & Learning Commons; Center for Academic Excellence; Accelerate: Wentworth Innovation + Entrepreneurship Center; CO-OPS + Careers; Center for Corporate Education; Center for Workforce Development; Office of Military-Connected Services; Office of Institutional Effectiveness; and the Registrar.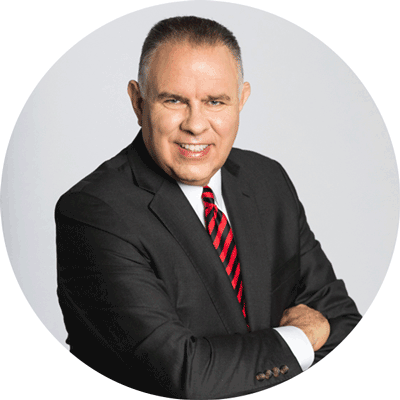 Ian Lapp, PhD
Provost and Senior Vice President
Dr. Lapp joined Wentworth in June 2020. He is nationally recognized for building diverse teams around innovative initiatives over his nearly 20-year career at Columbia University, Harvard University, and Babson College. Dr. Lapp arrived at Wentworth from Babson, where he served as Dean of the Undergraduate School (2016 – 2020). During that time new records for enrollment, selectivity, yield, retention, and graduation rates were achieved. He partnered with faculty and staff to advance career education and professional development efforts for students and fostered the creation of a new undergraduate curriculum for fall 2021. Dr. Lapp earned a reputation at Babson for supporting women's entrepreneurial leadership and promoting diversity, equity, and inclusivity across the institution. He helped to expand corporate and non-profit partnerships, engaged actively with alumni and families, and was a prolific fundraiser for the college. Dr. Lapp was recruited to the Harvard T.H. Chan School of Public Health (2011 - 2016) to lead a multi-year strategic planning process. There, as Associate Dean for Strategic Educational Initiatives, he co-led the "Roadmap to 2013," which resulted in the introduction of four new or redesigned degree programs. Lapp began his academic career at the Columbia University Mailman School of Public Health (2001- 2011) and Center for Education Research and Evaluation. He rose to the level of Associate Dean of Academic Affairs and Education, where he co-led the transformation of the nation's largest accredited Master of Public Health degree. Dr. Lapp received a bachelor's degree in sociology from the University of Wisconsin-Madison, and master's and doctoral degrees in sociology from Syracuse University's Maxwell School of Citizenship and Public Affairs. He also received a master's degree in television, radio, and film from Syracuse University's Newhouse School of Communications.
---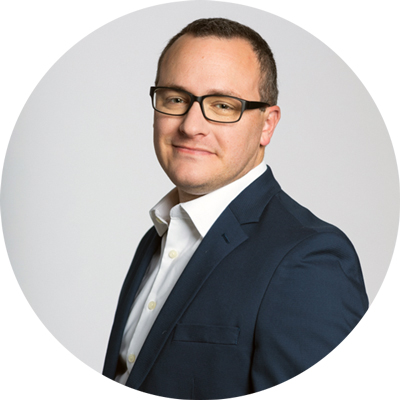 Joe Martel-Foley, PhD
Associate Provost and Associate Professor of Biomedical Engineering
Dr. Martel-Foley joined Wentworth as an Assistant Professor of Biomedical Engineering in 2015 and was promoted to Associate Professor in 2020. He co-chaired the High-Value Learning Working Group during the recent strategic planning process. He chaired the Enrollment and Admissions Subcommittee of the faculty senate and co-led the process resulting in the University electing to utilize test-optional admissions. He has taken part in a variety of student-focused efforts in advising, student success, and retention leading an advising initiative and championing the use of the Navigate advising platform. He was honored by our students with the President's Award for Excellence in Advising. This summer, he spearheaded the launch of the Wentworth Engineering Honors Society, celebrating the achievements of students across engineering disciplines. His focus on student success and inclusive excellence also show up in his research, where he has been studying the introduction of bias education in foundational engineering courses as well as the integration of cross-college undergraduate research into coursework and design experiences. Dr. Martel-Foley received a bachelor's degree in mechanical engineering from Union College, and master's and doctoral degrees in engineering science from Harvard University.
---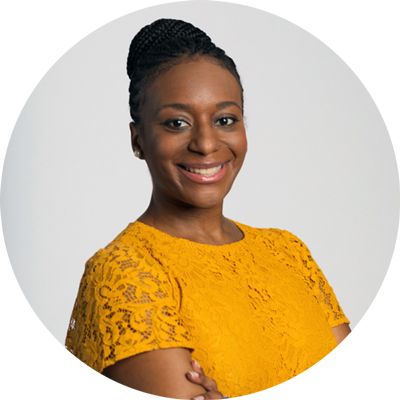 Ke'Anna Skipwith
Assistant Provost for Advances in Learning
Ke'Anna joined Wentworth in 2017 as the Director of Online Learning where she provided leadership and direction in the development and deployment of online and hybrid programs. She has over a decade of experience in implementing innovative academic strategies and high-quality solutions to elevate the student learning experience. Most recently, she launched Wentworth's Online Learning Hub, which was instrumental in providing faculty and students best practices, effective teaching tips, online resources, and access to webinars during the transition to remote learning. Ke'Anna serves as the advisor of CROWNS, a Wentworth student organization committed to fostering community and a support network for diverse women for their academic and professional endeavors. She has authored several peer-reviewed articles and presented on topics such as fostering diversity in learning and creating communities to connect online learners. She is also the co-author of the book, Best Practices in Engaging Online Learners Through Active and Experiential Learning Strategies.
---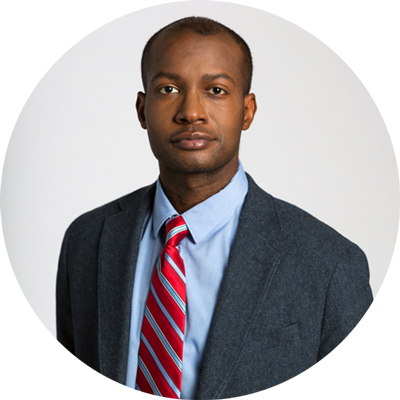 David Simpson, PhD
Provost Initiatives Coordinators for Inclusive Excellence and Assistant Professor of Biological Engineering
Dr. Simpson is the Provost's Initiatives Coordinator for Inclusive Excellence and an Assistant Professor in the Biological Engineering Program. He joined Wentworth in 2018 from the University of California, Davis where he served as the Associate Director for the Veterinary Institute for Regenerative Cures and Director of the Regenerative Medicine Laboratory. At Wentworth, Dr. Simpson is working to promote inclusive excellence within the academic programs through the development of new initiatives to support students, faculty and staff. Additionally, he teaches multiple courses within the Biological Engineering Program including, Biomaterials and Tissue Engineering, Biostatistics for Bioengineers and Genetics and Transgenics. He also serves as the vice-chair of the Faculty Senate and on the board of directors for local non-profits engaged in diversity, equity, and inclusion outcomes. His current research centers on stem cell biotechnology and cardiac tissue engineering and has been featured in top-tier journals, including Circulation, Circulation Research and Stem Cells. Dr. Simpson received his bachelor's degree in engineering science from the University of Virginia and a doctoral degree from the joint biomedical engineering program at Georgia Tech and Emory University.
---

Jane Allen
Executive Assistant to the Provost
Jane Allen is the Operations Manager for the Office of the Provost. She has 17 years of experience at Wentworth. Prior to moving to the Provost's Office in 2006, she was the Assistant to the Chair of the Civil Engineering department. Jane provides effective administrative support to the Office of the Provost. She collaborates with other members of the academic leadership and is responsible for coordinating communications for Academic Affairs. Jane served for over ten years on the University's commencement committee. She received a bachelor's degree in English from the University of Massachusetts Amherst.
Seunghae Lee, PhD
Dean, School of Architecture and Design
Dr. Seunghae Lee is Dean of the School of Architecture Design. Before she took the role as an Dean, she was the Chair of Interior Design at Wentworth. She has a Ph.D. in Facilities Design and Management from Michigan State University, and Master's and Bachelor's Degrees in Housing and Interior Design from Yonsei University, Korea. She came from Oregon State University's College of Business where she has held a tenured faculty position. She has served as tenure-track faculty for Purdue University and California State University, Northridge as well. She has published articles in the Journal of Interior Design, Applied Ergonomics, Building & Environment, Indoor & Built Environment, International Journal of Architectural Research, and International Journal of Design. Her research and publications cover a range of issues including support for older adults' daily activities in the kitchen and bathroom; layout and residence space planning for continuing care retirement communities; and the need for senior-friendly products to support daily life among elderly in their homes and communities.
---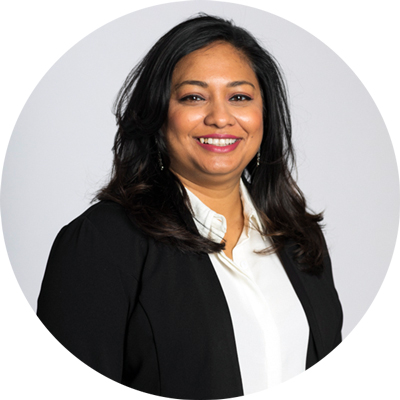 Durga Suresh-Menon
Dean, School of Computing & Data Science
Durga Suresh-Menon is the Dean of the School of Computing and Data Science. Her nearly 20 years at Wentworth are marked by significant accomplishments and collaborations, along with a deep-seated commitment to serving students and the overall community. As a professor, she received the President's Award for Excellence in Teaching, the President's Award for Excellence in Service, and was named Wentworth Woman of the Year. She has been a faculty mentor, a senator, a search committee chair, member of the community standards board, and graduate coordinator. As Special Assistant to the Provost for Graduate programs, Durga acted as an architect to the restructuring of graduate programs and provided strategic guidance to the University. She was instrumental in revamping and launching the master's degrees in civil engineering, applied computer science, and project management as 4+1 programs. She led the effort for the University to be certified for Integrated Path to Architecture licensure. She was also instrumental in creating a new portfolio of graduate scholarships, academic excellence and diverse leaders.
---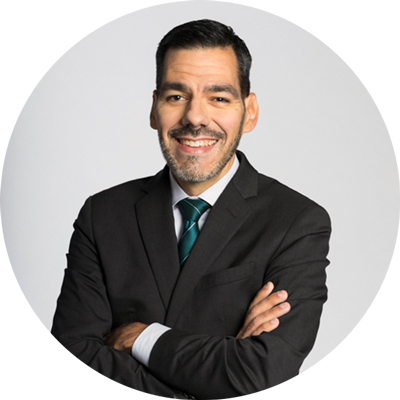 José Sánchez, PhD
Dean, School of Engineering
Dr. José R. Sánchez joined the Wentworth community in July 2020 as the Dean of the School of Engineering. He has devoted his career to providing students with transformative experiences in the classroom to ensure that they are lifelong learners. Dr. Sánchez comes to Wentworth from the University of Indianapolis (UIndy), where he launched seven innovative engineering programs and served as the Founding Director of the R.B. Annis School of Engineering and Associate Dean in the Shaheen College of Arts & Sciences. Before his time at UIndy, he spent from 2002-2016 at Bradley University, where he served as a teacher-scholar in the Electrical and Computer Engineering Department. In 2011, he was the recipient of the university-wide Caterpillar, Inc. Faculty Achievement Award for Teaching. His research interests lie in embedded systems and signal processing, emphasizing medical diagnostics and musical instrument modeling, and engineering education research. Dr. Sánchez is a senior member of the Institute of Electrical and Electronics Engineers (IEEE). Additionally, he is a member of the American Society for Engineering Education, the Project Management Institute, and Tau Beta Pi. He received his bachelor's and master's degree in electrical and computer engineering from Bradley University and his doctoral degree in electrical and computer engineering from the University of Illinois at Urbana-Champaign.
---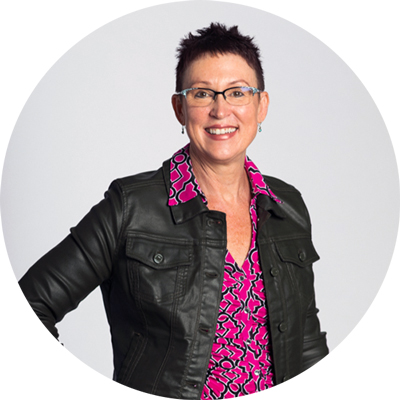 Cindy Stevens, PhD
Dean, School of Management
Dr. Stevens is the Dean of the School of Management and Professor. She joined Wentworth in 1999 after moving from North Carolina where she taught at a local community college. After completing her Ph.D., she was promoted to Associate Professor in 2002 and Professor by 2012. Dr. Stevens' scholarship passion is related to life-long experiential and project-based learning reflected through ePortfolio practices. She has served in numerous areas such as graduate, advising, technology, and many more committees, as well as the Student Association of Management club. She is also the Executive Co-Editor of the AePR Journal, which is AAEEBL's ePortfolio Review. AAEEBL, The Association for Authentic, Experiential, & Evidence-Based Learning, is an organization dedicated to learning and engagement through reflection and ePortfolio practices. Dr. Stevens has been teaching undergraduate and graduate courses for over 25 years in the areas of IT, Management, Project Management, Operations Management, Communications and much more. She received a bachelor's degree in English, a master's degree in Professional and Technical Communication, and a doctoral degree in Technology Management. In addition, she has several online teaching certificates and a certificate in Facility Management.
---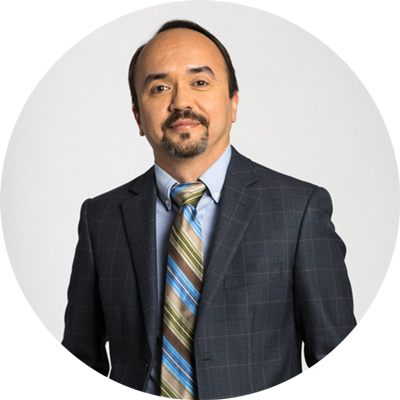 Franz Rueckert, PhD
Dean, School of Sciences and Humanities
Dr. Rueckert is the Dean of the School of Sciences and Humanities. He joined Wentworth in 2013 and became an Associate Professor in 2019. Dr. Rueckert is an experimental physicist specializing in condensed matter and material science. His research interests include the magnetic and electrical properties of transition metal oxides and Mott insulators, and more recently, novel approaches to physics education. He has worked with colleagues at WIT to design new experiences both in and out of the classroom, including new courses, game-based labs, and a number of student projects. Dr. Rueckert supervises student work on superconductivity and collaborates on grant-funded work investigating their applications. He has served in various capacities across campus, advising in summer RAMP programs, overseeing Facilitated Study Groups, and serving on the Academic Honesty Board, Community Standards Board, and the Academic Policy Committee. As chair of the Sciences Department, Dr. Rueckert led the launch of the bachelor of science in applied science and organized the opening of new laboratory spaces in CEIS. Dr. Rueckert received his bachelor's degrees in physics and mathematics and his master's degree in physics from San Diego State University, and his doctorate in physics from the University of Connecticut.
---