Co-op Education: Learn on the Job
Co-op is a real-world experience that will get you hired. It's as simple as that. Working with some of the largest, most innovative companies in the world, our students have the opportunity to earn while they learn and jump-start their careers. As a required, two-semester program within a four-year degree, it's one of the most comprehensive co-op programs in the country. 
A co-op is full-time, temporary employment in your field of study that enables you to apply classroom learning to professional work experience. At Wentworth a co-op must be 30-40 hours per week and generally is completed between the first day of classes and the last day of finals during the semester you are working.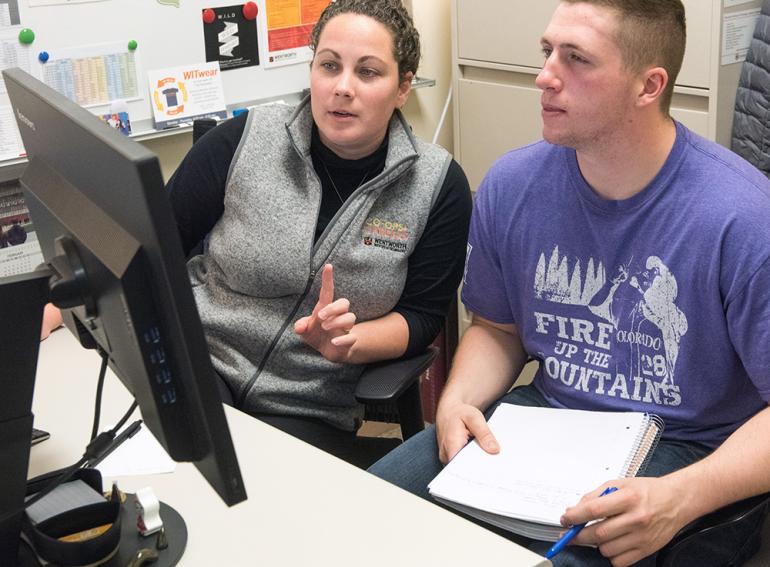 Discover what makes Wentworth's co-op program outstanding
Everything you need to know about Co-op
Director Robbin Beauchamp describes what a co-op is and how Wentworth will prepare and support you through it.
Co-ops by the Numbers
Career Preparation in Northeast
Ranked by Wall Street Journal for Career Preparation. 
Premium Earnings Potential
increase in salaries in STEM fields with a Master's degree (US Bureau of Labor Statistics)
High Return on Investment
Top Ranking for ROI by
Payscale.com
Co-op: Working in field
Graduates Working in their Academic Discipline