Teaching & Learning Collaborative
Partners to Your Best Teaching! 
We are delighted to introduce the Teaching & Learning Collaborative, the culmination of the organizational realignment of the Learning Innovation & Technology and Wentworth Online teams within Technology Services.
The Teaching & Learning Collaborative (TLC) team are passionate educators who promote inclusive, engaging, active learning experiences for students here at Wentworth. ​We are partners to your best teaching to transform learning!
Visit our Teaching & Learning Hub to access a wealth of teaching materials, resource guides, step by step infographics, video trainings, webinars, and calendar of events.
We Imagine...
Educators sparking student potential as lifelong learners who change the world.
We Do...
Amplify the possible through innovative instructional support services scaffolded by pedagogical practices and a modern digital learning ecosystem​ as outlined in the Digital Transformation Plan.
How We Partner...
We are collaborative, creative, integral partners leading through evidence-based learning practices that support student success. We build relationships and collaborate with Wentworth community members to understand your needs and help deliver student-centric, interactive teaching and learning experiences aligned with program and University goals.
Connect with Teaching & Learning Collaborative!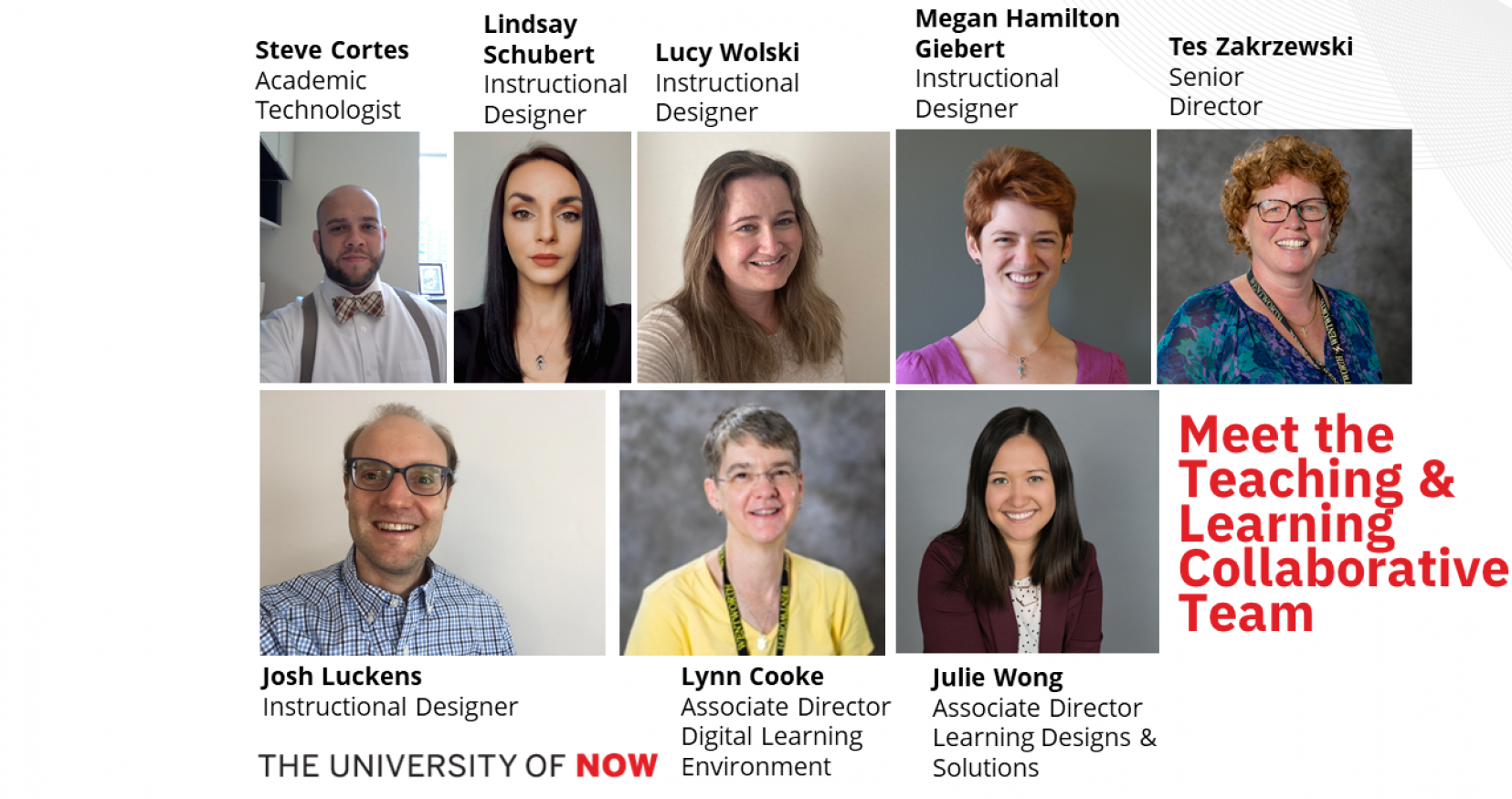 Services
We consult, develop, and deliver flexible, innovative instructional solutions and resources that foster transformational learning experiences and deepen student engagement. We work closely with faculty and staff in course development, instructional coaching, and learner support to assure course quality and academic success for all students (undergraduate, graduate, non-degree seeking and non-traditional) and course delivery methods (in-person, hybrid, online and mixed). 
For a full collection of our services visit The TLC Services Portfolio.