Women@Wentworth Annual Breakfast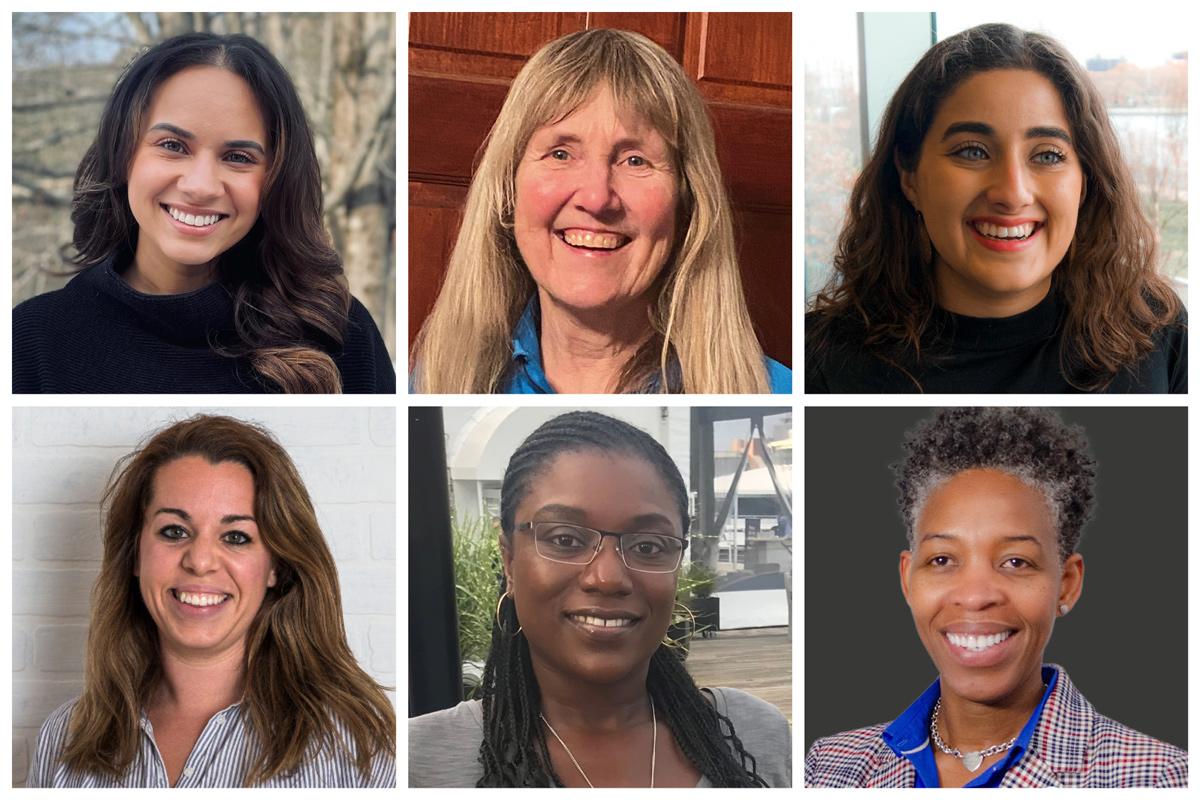 Clockwise from top: Noelle Benavides '19, Susan Hardt '74, Shy-lee Ezroni '16, Casey Galante '13, Amanda Forde '04, Desiree Patrice '98
Registration is now open - Space is limited!
16th Annual Women @ Wentworth Breakfast brought to you by our premier sponsor Teradyne
Friday March 31st, 2023 in Watson Auditorium
7:30am Registration
8:00am Networking and Breakfast followed by program featuring a panel of Wentworth's distinguished alumna
Join us for a free breakfast where we will have a hosted networking session followed by an exciting program including the presentation of the Wentworth Woman of the Year award to this year's recipient, Susan Hardt '74, the first woman to receive her degree from Wentworth.
Following the presentation will be a panel discussion with the "Women of Wentworth" – featuring some of Wentworth's outstanding alumna who will answer questions about their career journey, sharing lessons learned, challenges faced, and successes achieved.
Our featured alumna include: Noelle Benavides '19, BBME, Senior Agile Project Manager, Foundation Medicine, a member of the Wentworth Board of Trustees, who will serve as the event's emcee. And the distinguished panel of alumna includes:
Shy-lee Ezroni, '16, BSAM, Senior Product Manager, Newsela, Co-Founder the <wit> project

Casey Galante, '13 MARC, '12BSA, Marketing Manager, Pursuit Management, Suffolk Construction

Amanda Forde, '04, BAET, Principal, Taitt Gittens, LLC

Desiree Patrice, MCE, '98 BSET, Deputy Chief of Capital Transformation, MBTA
Register today, before we sell out-- space is limited! Don't miss the chance to network with our corporate partners who are generously supporting this event (see the most current list below) and investing in the Women of Wentworth. 
 
For more information, please contact the Office of University Events at 617-989-4670 or universityevents@wit.edu 
Thank you to our 2023 Corporate Partners
We are grateful for the support of our 2023 Corporate Partners for their investment in  the annual Women@Wentworth breakfast. If you would like to be a partner, please complete this form by March 7, 2023 or contact sponsorships@wit.edu for more information on how you can make an impact.
Premiere Partner

Platinum Partner

Silver Partners



Bronze Partners