Wentworth Hosts Junior Tech Girls STEM Summit
This past Sunday, Wentworth Institute of Technology's Industrial Design faculty and staff hosted several design sessions for the Junior Tech Girls STEM Summit. 

Professors Carlos Villamil and Liza Lynch inspired the next generation of designers with an exploration in 3D composition and material connections using laser cut EVA foam. Guests also had the chance to speak with current second-year students Kenzie Fry and Erin Sweeney about becoming an industrial designers.

Jr.Tech's mission is to engage Grade 4–12 students in science, technology, engineering, and math (STEM) education. The program works to broaden students' awareness of career paths in STEM, increase skills, and encourage a lifelong interest in STEM topics.
Image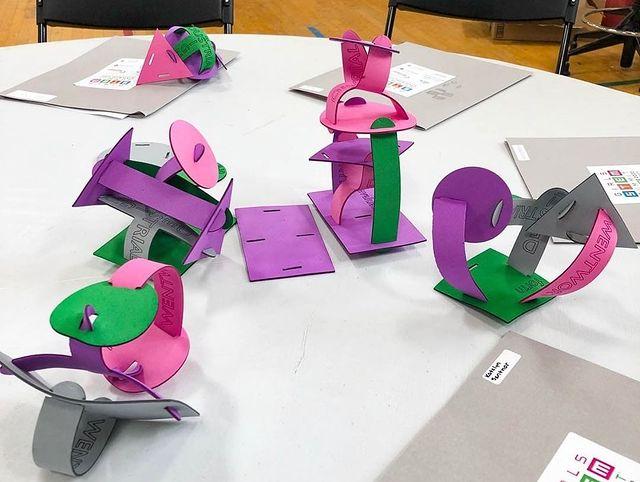 Image