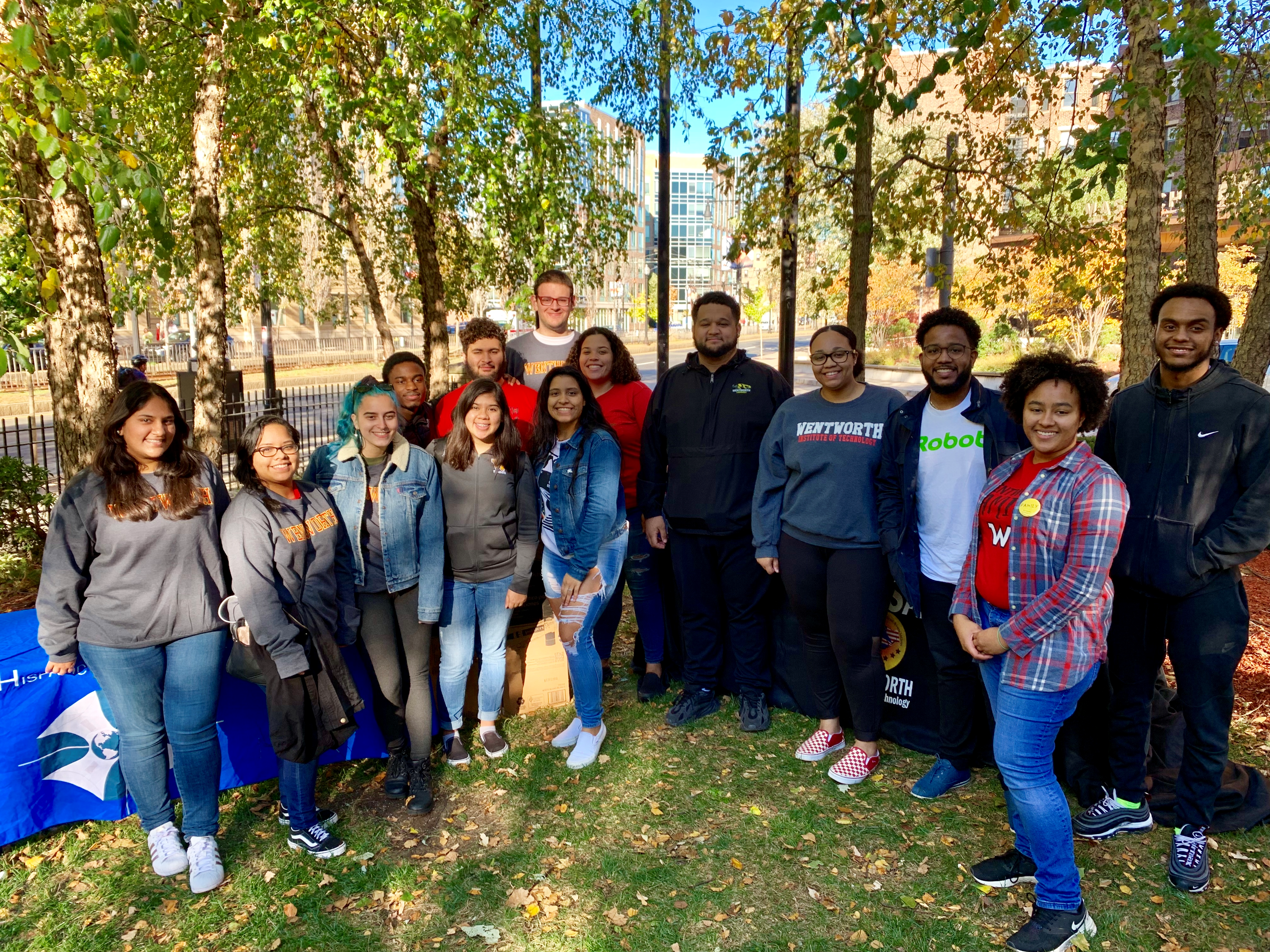 Cultural & Religious Observance Policy 
Wentworth Institute of Technology recognizes the importance of cultural and religious observances in a student's spiritual identity. In the spirit of community, it is important for all members of the Wentworth campus to be aware of major religious and cultural holidays and observances.  
 
When a religious holiday conflicts with a student's class schedule, students assume the responsibility to discuss their absence from class to observe these holidays. Students should review the official Student Absence Due to Religious Beliefs policy in the Academic Catalog and speak to their faculty prior to their absence. 
Prayer & Meditation Room 
CDJSP manages the Prayer & Mediation Room located in Beatty Hall (029). This space is open to anyone looking for a quiet space to connect spiritually. Meditation cushions, prayer rugs and a foot sink for ablution are available for use. The Prayer & Meditation Room cannot be reserved for private functions or programs. 
Gender Inclusion 
Wentworth is committed to a welcoming and inclusive campus community for all students no matter their gender identity and/or gender expression.  
Students may select to live on campus in a gender inclusive suite or apartment.  Single user restrooms are located throughout campus, including within the residence halls. Students may provide Wentworth a preferred name to use in their day-to-day activities on campus. There's an all-gender bathroom located in Willson Hall. The Center for Student Engagement has a trans inclusive policy that allows students to play for teams that match their gender identity. 
Preferred Name 
Wentworth recognizes the significance of being individuals acknowledged by their preferred name. In support of this, we have a policy, which allows students to define their first name which is displayed on their accounts separately from their legal name. 
Our Preferred Name policy is helpful for students who choose to use the English translation of their name, individuals whose legal names may not identify with their identity, and use a nickname (for example, legal name Elizabeth, preferred name Liz) .

Documents and records that may display a preferred name include, among other things, course rosters, housing information, student and employee identification cards, and other documents issued by Wentworth. Your preferred name would be used in interactions with other students, faculty, and staff. The student and employee ID will include your preferred name. 
Reporting Bias Incidents 
While the university respects freedom of speech and expression, acts of bias are not tolerated. 
Bias related incidents aim to threaten, harm, harass, or intimidate individuals or groups based upon a real or perceived identity, including race, national origin, ethnicity, sex, gender identity, gender expression, religion, sexual orientation, age, or physical or psychological disability. 
Bias related incidents may take a variety of forms, including, but not limited to, words, signs, graffiti, images, physical violence, or destruction of property. Even jokes can be received by an individual or group as a bias related incident, as an individual's intent does not minimize the impact the joke may have on the other person(s). Bias related incidents may also occur online or through electronic communications. 
Wentworth Institute of Technology takes incidents of bias seriously. Students who believe they may have been the target of a bias related incident have the right to report the incident to Wentworth. Students who believe they have witnessed or have information about a bias related incident are also encouraged to report. Students should contact Public Safety to report a bias related incident or graffiti. Anonymous reporting is also available at wit.ethicspoint.com. 
Campus Resources: 
Office of Institutional Equity 

Center for Diversity and Social Justice Programs 

Center for Wellness 

Dean of Students Office 

Public Safety 

Human Resources