RAMP: Wentworth's Summer Bridge for Boston Area Youth
A National Model with a Local Approach
Wentworth, through CLP, addresses college retention and graduation rates by offering RAMP, our six-week, summer bridge program, to Greater Boston area residents who will be attending the Institute as first-time students in the fall.  
What is RAMP?
Wentworth was founded over 100 years ago to provide a technical education to Boston youth. While its academic focus has shifted over the years, Wentworth is committed to making a difference in its community by providing a success framework for the youth of Boston. We introduce students to STEM careers and help them navigate the challenges of college by offering RAMP, a six-week summer bridge program, to Greater Boston area residents. By enabling students to familiarize themselves with a project-based college environment, form a cohort of classmates from similar backgrounds, and immerse themselves in campus life early on, RAMP provides a better probability of success once students start on a college campus. 
The goal of RAMP is to help participating students transition from high school to Wentworth by providing one-on-one mentoring, front-line academic instruction, and project-based learning by solving real-world problems with external collaborators. This is paired with ongoing, individualized support from CLP making sure students have access to all the resources on and off campus. Did we mention RAMP, in 2023, is paying participating students $16 per hour? 
Ready to Apply to RAMP?
Wentworth's application for RAMP 2023 is now open for all Greater Boston residents enrolling at Wentworth as first-time college students. Become RAMP alumni this summer, joining an esteemed group of Boston Residents like Jeffrey Huey (pictured here), a Boston Public School graduate, a RAMP 2014 alum, and a Wentworth graduate, currently working at Turner Construction Company as a Project Accountant.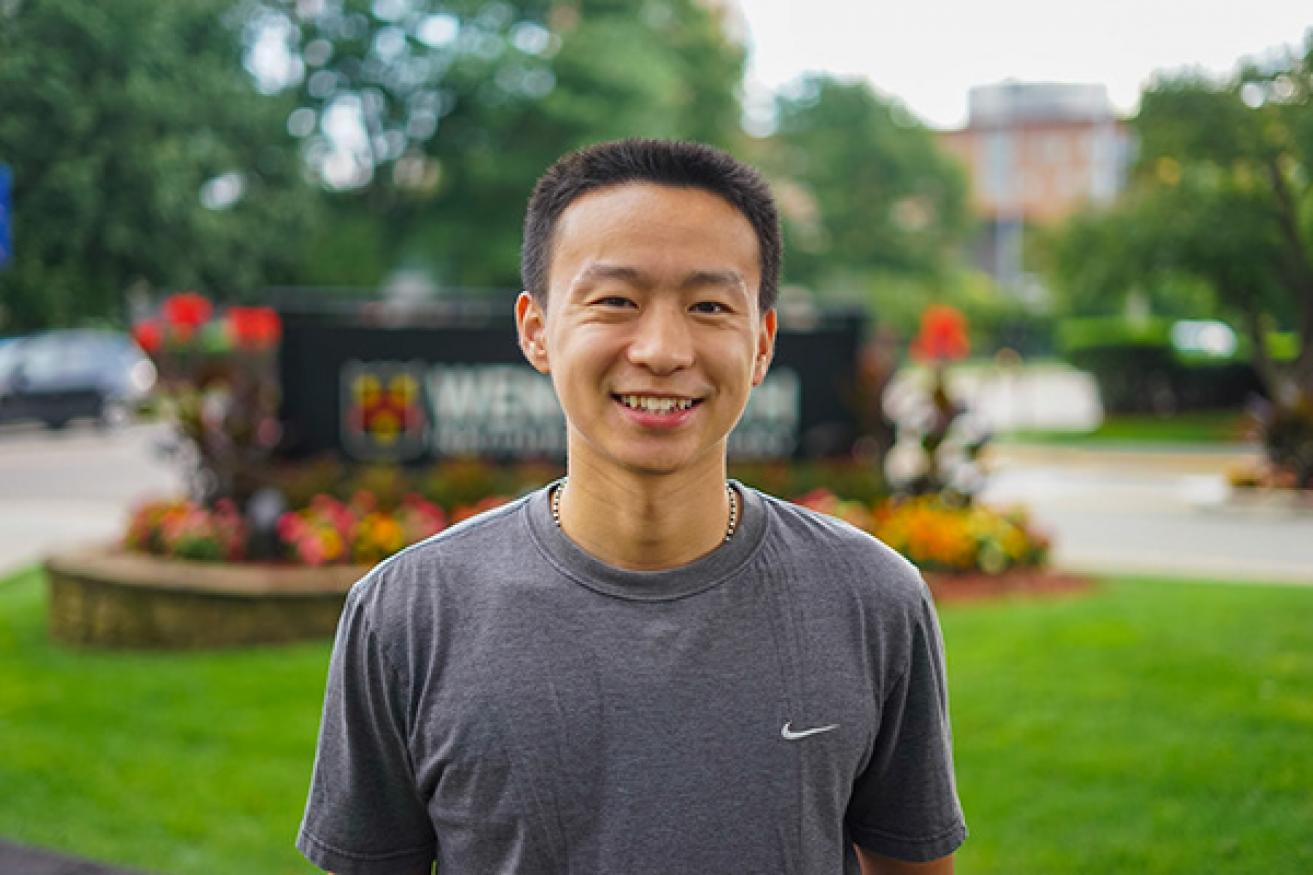 Real Problems, Real Clients
RAMP engages students with real-world, community-based clients. In 2023, students will work with local organizations to help identify innovative solutions to complex issues through problem definition, design, and prototyping.
Design + Build Solutions
Instrumental to a Wentworth design or engineering education is the understanding of how things go together. Through Peer Project Advisors, RAMP project teams receive hands-on guidance throughout the process, resulting in working prototypes. For the 8th year, all students will participate in weekly modules introducing them to skills focused on "How to Make Almost Anything".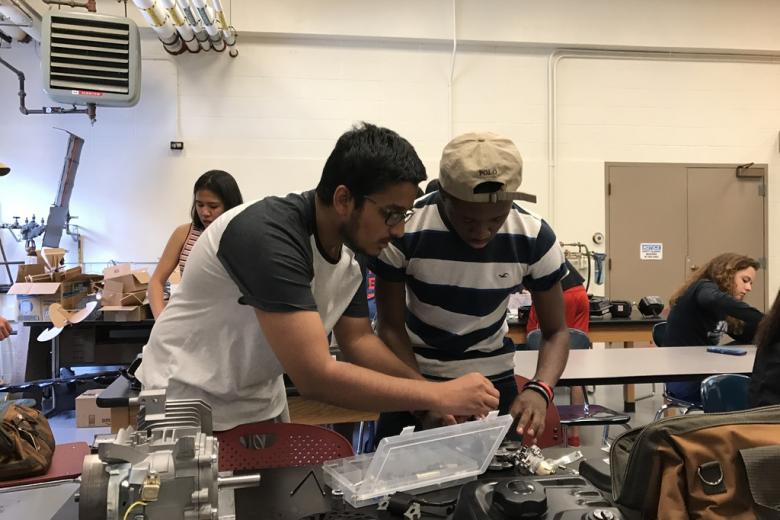 Build a Network of Support
RAMP provides participating students with a foundation of support before matriculation. Continuing in 2023, the institute will be creating a learning community for our current and former RAMP participants (over 170 to date) during the academic year. The Learning Community provides another layer of support, giving students additional access to an unprecedented amount of study, networking and career resources.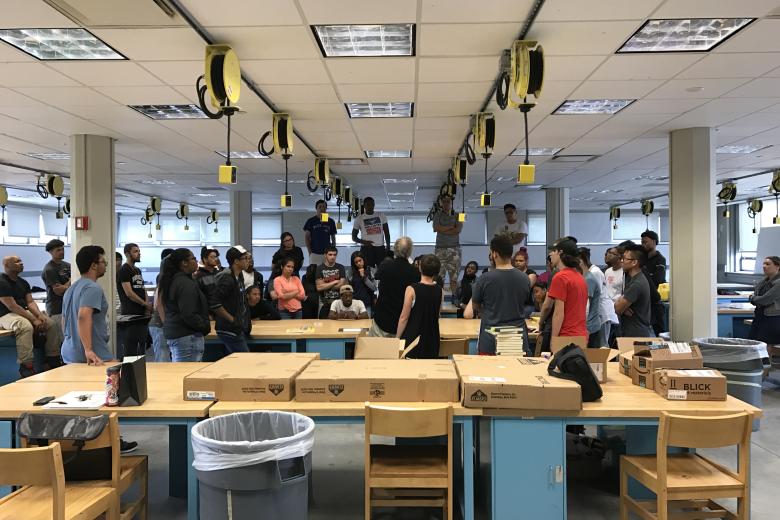 Career Exploration + Mentorship
RAMP connects participating students with strategic industry and community-based partners. This summer, students will connect with employees from industry partners like Teradyne, Verisk, Turner Construction, Feldman Surveyors, Eversource, and many others to explore careers in design, engineering, technology, and management. Students visit or are visited by these companies and see how professional teams collaborate in the field.
Interactive Workshops
Staff from Student Affairs, the Library, Success Studio, and the Center for Wellness, conduct weekly workshops focusing on developing the "whole" student, through improvements to student study skills, collaboration with other students, and managing your health at college and beyond. Our staff meets regularly with RAMP students providing them ongoing, individualized case management to support their pursuit of or transition to Wentworth.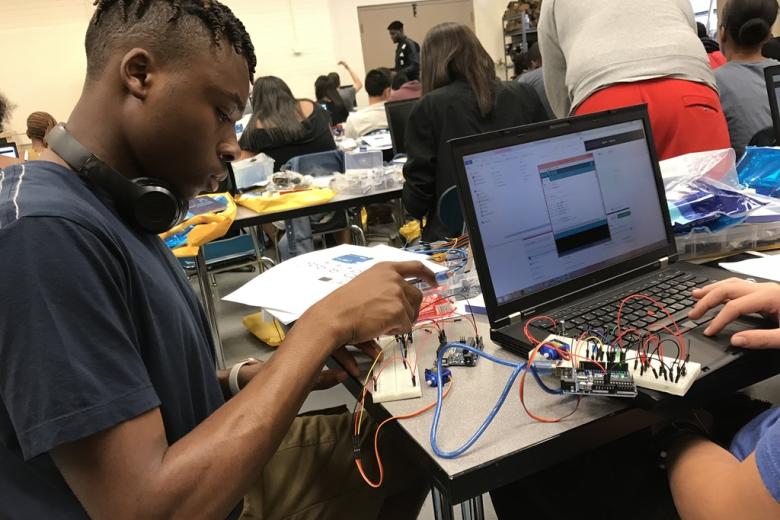 Improve Communication + Presentation Skills
Every student receives direct instruction from faculty members throughout the institute, to introduce them to STEM field expectations while also giving them a head start in the fall. Participants in RAMP also work with their project team to present their weekly progress to peers. This helps each student improve their oral communication skills.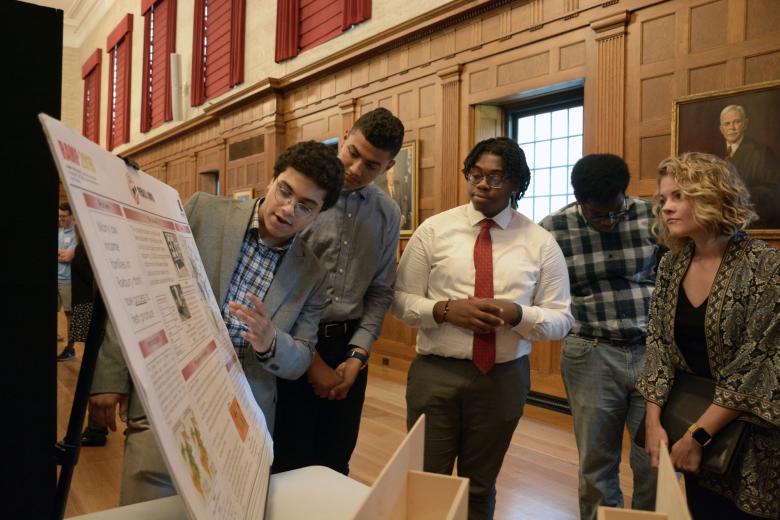 RAMP: Frequently Asked Questions (FAQ) for Prospective Students
Cannot find an answer you are looking for below? Reach out to Becky Drossman, who leads our College Access + Success Team!
RAMP Key Dates
Last Day to Apply to RAMP