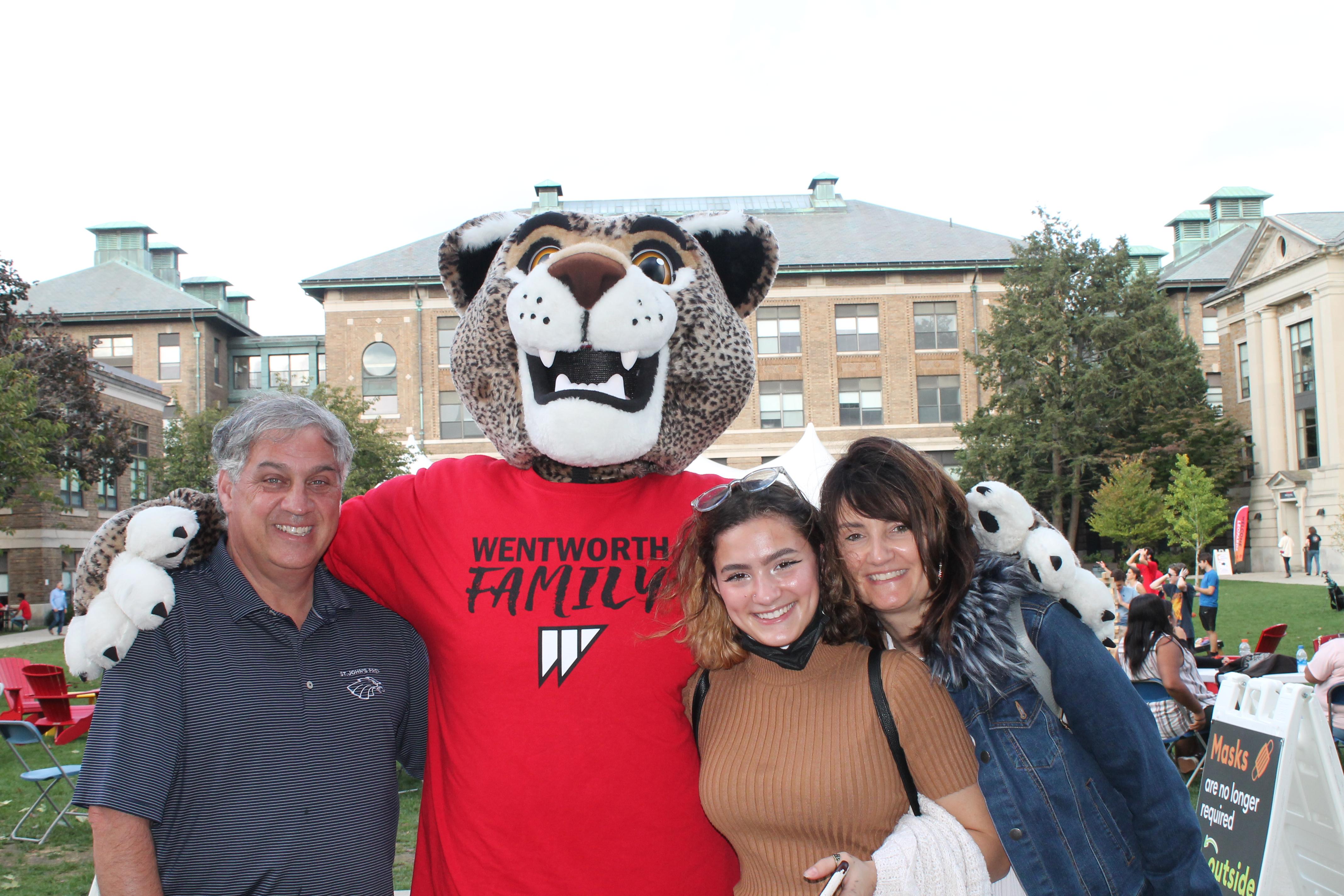 We recognize that families play an essential role in students' success at Wentworth. On this page, you will find information about resources that are available to you and your student, as well as periodic updates about major programs such as move-in, family weekend, and commencement. 
For questions not answered by the resources and offices listed below, please reach out to Brian Quigley, Director of Transitions, Family Engagement, and Graduate Student Life, at quigleyb@wit.edu or 617-989-4163. 
Important Summer Semester Dates
Below are some select dates to be aware of for this semester. All dates are subject to change. See the Helpful Links section below for a full academic calendar, as well as instructions on setting up proxy access to LeopardWeb. We also encourage you to follow Wentworth's official social media profiles for more updates and reminders (@wentworthinst on Twitter and @wentworthinstitute on Instagram). 
May 9-10: Residence halls reopen - Returning students can move back into their residence hall on these dates. 
May 11: First day of class for the Summer 2023 semester
June 21: Midterm grades available on LeopardWeb - Check with your student to see if they are satisfied with their grades and encourage them to seek support from the Success Studio and professors if necessary. Individual and group tutoring programs are available for all students.
July 1-5: 4th of July Break, no classes - Check with your student to see how the semester is going academically, socially, and emotionally. If your student may benefit from our free counseling and wellness services, they can schedule an appointment with our Center for Wellness.
August 14-17: Final Exams - As students prepare for their final exams, the Success Studio and Center for Wellness resources listed above can provide excellent support.
August 20: Commencement - Updates about tickets and logistics will be posted on our commencement website. 
Family Weekend 2023
Save the Date! Family Weekend will be held October 13-15, 2023. More details will be posted on our Family Weekend Webpage as they become available. 
Family Newsletter Archive 
Click the months below to view copies of our prior newsletters. If you would like to sign up to receive our Family Newsletter, which is sent out twice per semester, please click here to subscribe. You can also get the latest updates by visiting the Wentworth news page. 
Family Information and Q&A Sessions
See below for recordings of prior family info sessions from Spring and Fall of 2022. Additional info sessions and Q&A panels will be offered in Spring 2023. 
Helpful Links
We want to make sure your student is supported in all aspects of their Wentworth journey, both inside and outside of the classroom. Visit our Who Can Help page to see a comprehensive list of resources available to your students, and see below for some of the most commonly visited sites.
If you are concerned about your student's mental health or safety, you can call Public Safety at 617-989-4444 for emergencies or submit a CARE report so that a staff member can follow up with your student.