Wentworth Students Aim for New Heights: Pico-Satellite Underway
Five centimeters is the size of a AA battery, two quarters, and a single matchstick. 
It's also the length and width of a satellite being built at Wentworth Institute of Technology. 
The Pico-Satellite, or Pico-Sat, is being constructed by undergraduate members of the Wentworth Institute of Technology chapter of the Institute of Electrical and Electronic Engineers (IEEE). Once it is ready, it will be the first time a satellite has been launched by Wentworth students in the university's nearly 120-year history.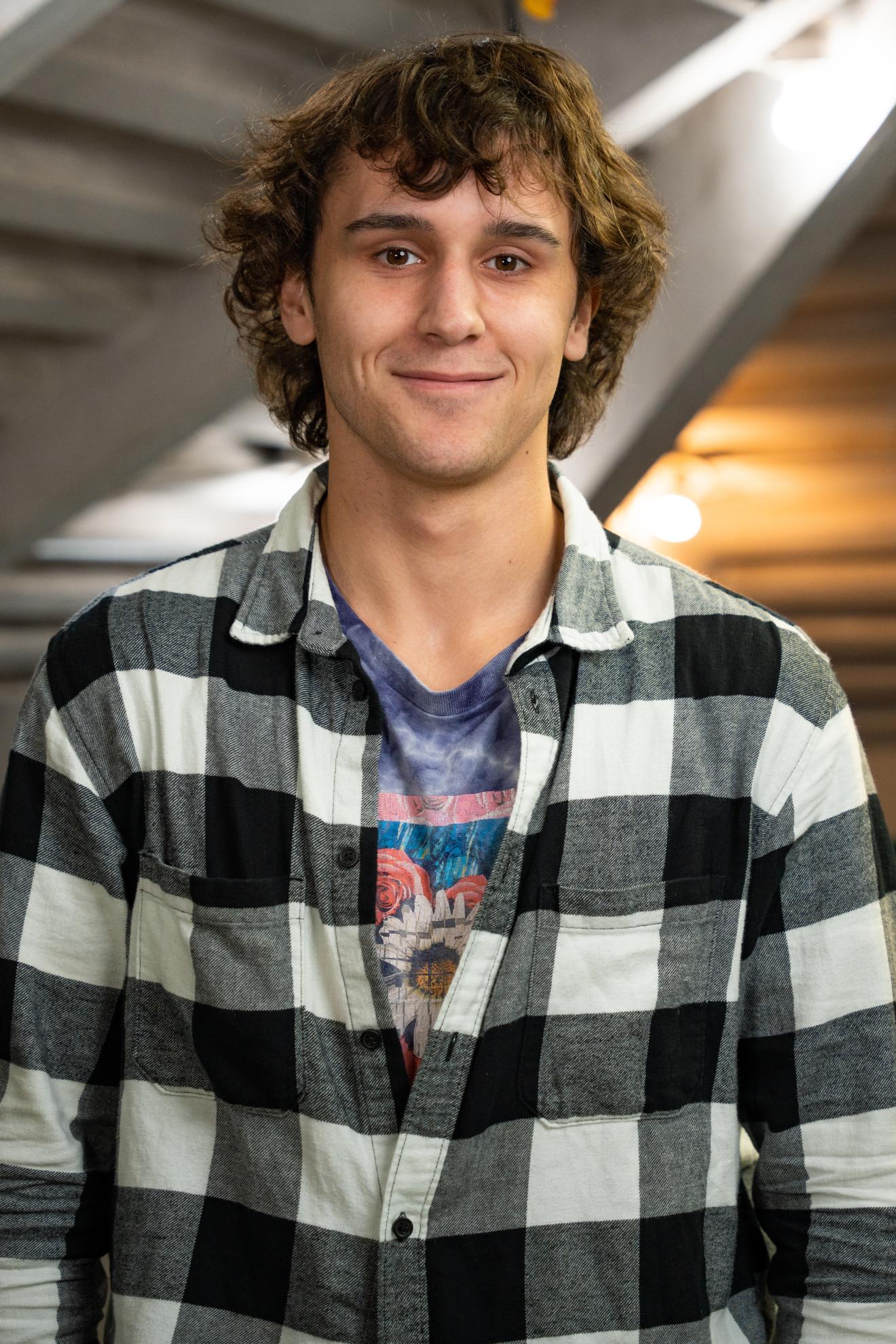 Many of the students, who range from first-years to seniors, were invited to participate by Wentworth Engineering professor Saurav Basnet after taking his Introduction to Engineering course. 
"We have to give students a project to build their skills and keep them sharp," Basnet said. Basnet and colleagues Federica Aveta, Assistant Professor, Electrical and Computer Engineering, and Douglas Dow, Professor, Electrical and Computer Engineering, advise the group, which has at times included up to 20 highly motivated students. 
Just how motivated are they? 
"We used to meet every Sunday morning," said Patrick Blanchard, Computer Engineering '24. "Professor Basnet has colleagues in Nepal who are familiar with satellite technology, specifically smaller satellites, and they trained us every Sunday morning at 8 AM sharp."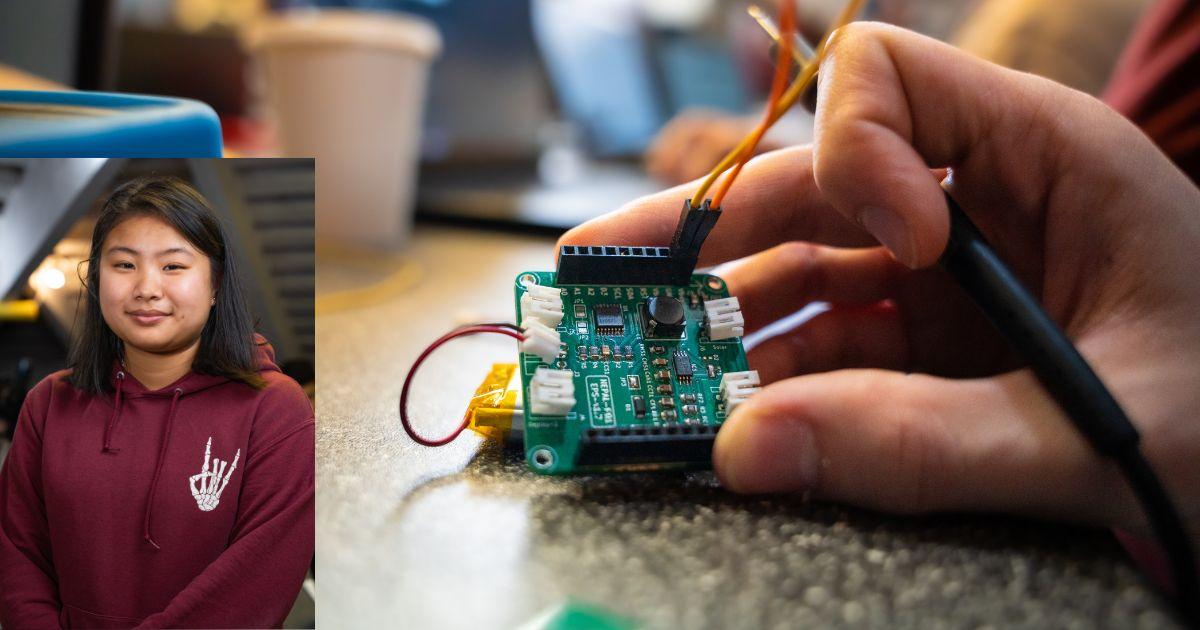 Blanchard, a junior, is one of the students designing the Pico-Sat's communications system. Their challenge? To ensure the satellite has enough power to transmit data and stay in orbit for a year. 
"We're testing how much power it takes to send a certain amount of information a certain distance," Blanchard said. "The plan right now is to send an image from low-earth orbit to a ground station on earth—and that's a lot of data." 
It's a lot of power consumption with an already limited amount of space for a battery.  
Sophomore Belinda Truong, Computer Engineering '25, is one of the students working on the satellite's power source. 
"Making the PCB (printed circuit board) has been my favorite part," Truong said. "You can program them to do anything you want."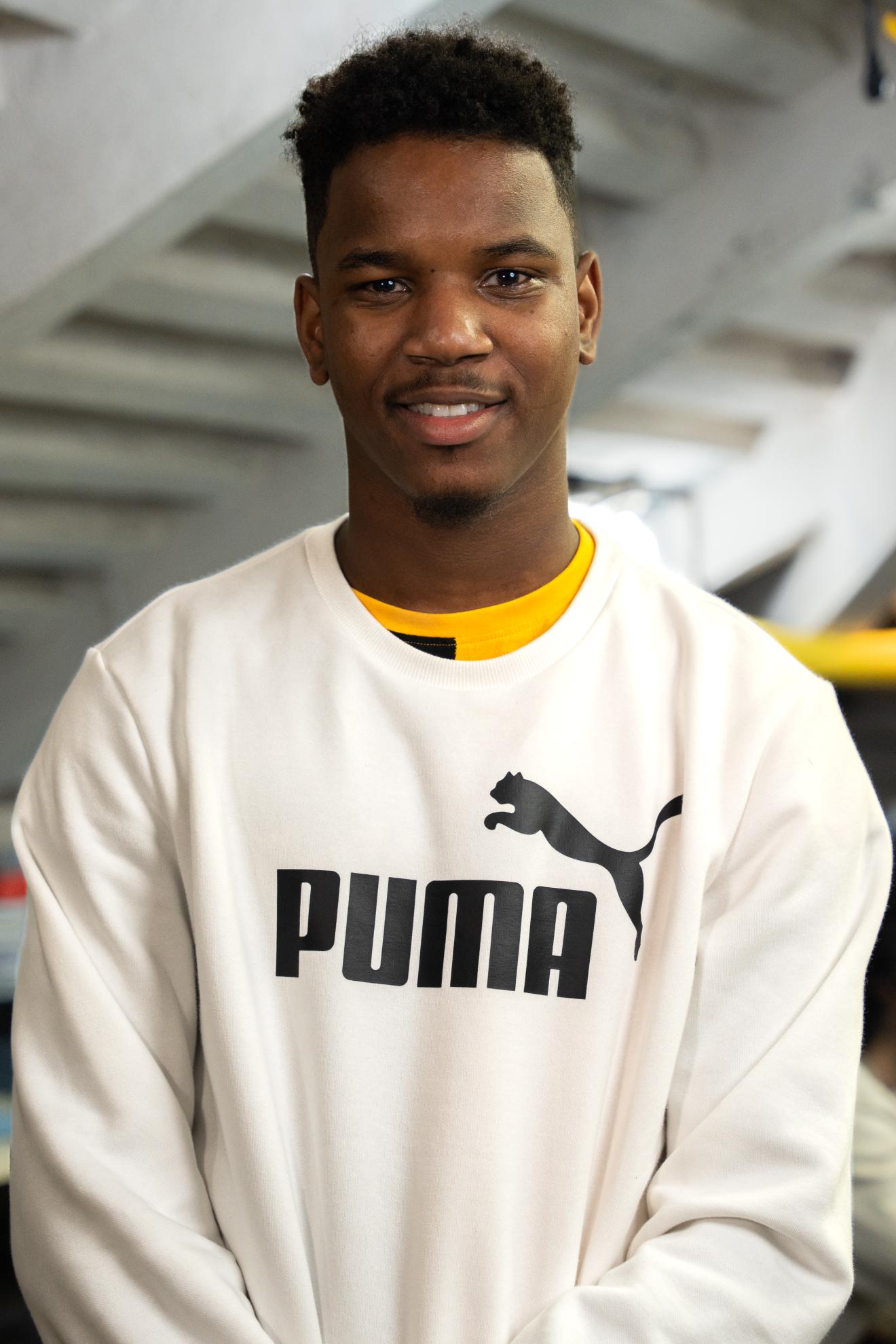 The PCB is designed in a program called KiCad, then etched by industry professionals, printed and mailed to Wentworth where students solder it in the lab. 
But the biggest challenge, according to junior Ricardo Alves Almedia Moreira '24, is getting all the students together. 
"The task management has been the most interesting part of the project," Moreira, a computer engineering major, said. "You have different students from different majors [working together]—you don't get that in a lab, it's too brief." 
The challenges have paid off—juniors Moreira and Blanchard were able to leverage the experience while interviewing for a co-op.  
"This is very complex for undergraduates," Moreira added, "[but] it will be worth it at the end of the day to have a satellite in space." 
Interested in learning more? Check out the Wentworth Flickr account for additional photos of students at work. Interested current and future Wentworth students should contact Professor Basnet; alumni and industry partners can connect with the Office of Industry and Government Relations. 
Special thanks to Project Lead Jason Rinehart, Electrical Engineering '24, for his assistance with this article.