Video: Students Partner with Teradyne for Capstone Design Projects
Students in Wentworth's School of Engineering worked with Teradyne, an automatic test equipment designer and manufacturer, to help address an issue the company was having with downtime on a test procedure.
Students and faculty worked with Teradyne for eight months to identify the problem, create a proposal within the first month, and then go through the design process as part of their Capstone Design Projects.
Teradyne serves clients including Samsung, Qualcomm, Intel, Analog Devices, Texas Instruments, and IBM. The work completed by Wentworth students and faculty will be utilized by Teradyne and its clients. Students, in turn, receive a hands-on learning experience in a real work environment with industry equipment.
Learn more about the partnership in this video.
Image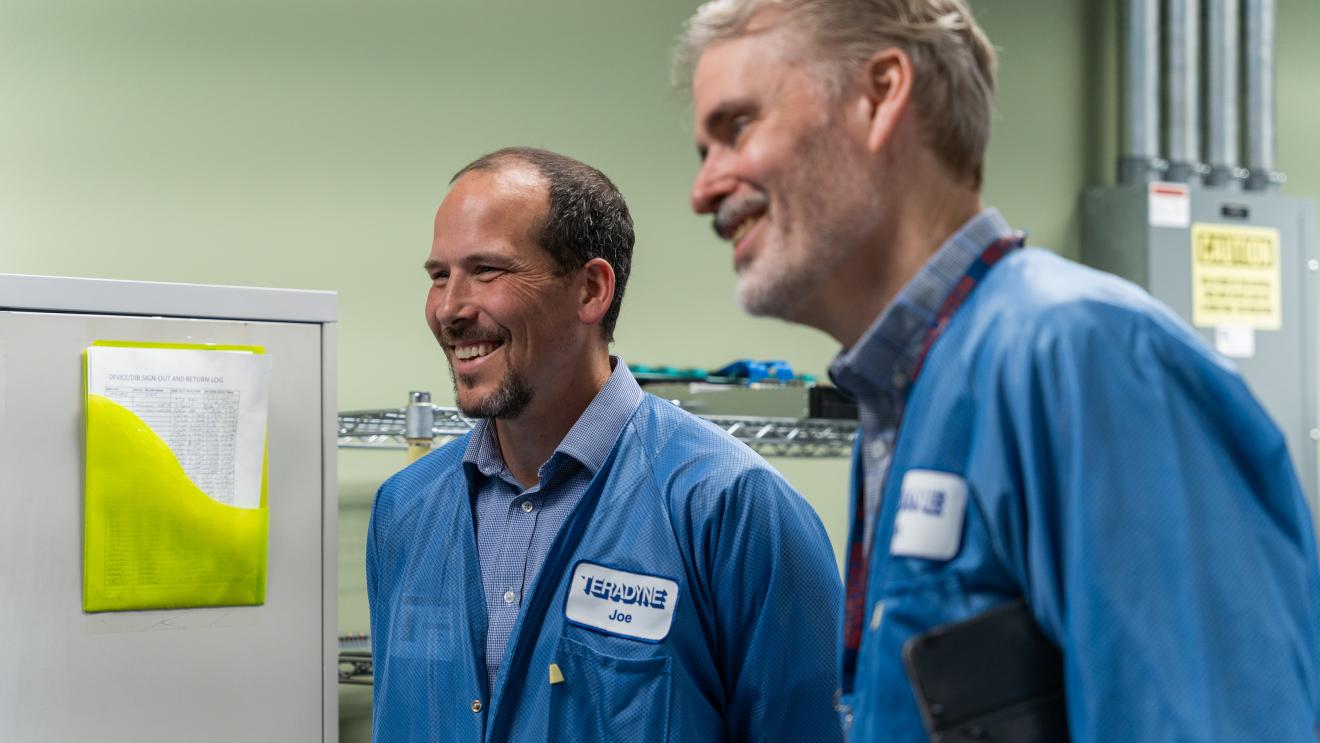 Image