Students Design Electric Urban Scooter
A group of Industrial Design students were asked to reimagine city transportation in a clean, cost-effective, and safe way. Their answer? A cost-effective, electric scooter that could be configured by customers.  
The students—Sandy Zhang, Jodie Xie, Alaa Alshareff and Megan Wiles—had to illustrate a certain level of depth in their designs befitting that of a new product coming to market. Calling their work Project TIMO, the group came up with three different models. Professor Simon Williamson advised the students. 
The project entailed initial research, mockups that help inform ergonomic considerations, iterative physical models, detailed specifications for each model, accessories, and ultimately sales website design.
Models were on display in Wentworth's Center for Engineering, Innovation and Sciences this fall (pictured below).
Learn more and find additional imagery on Behance. 
Image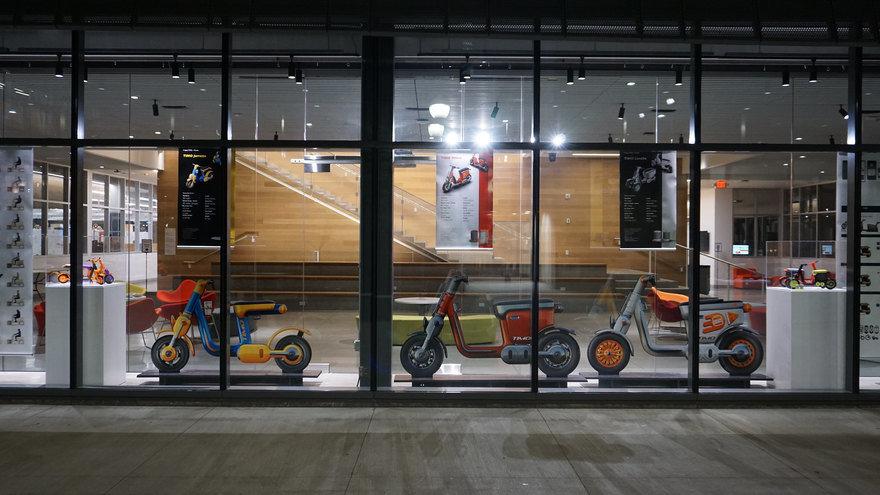 Image