Students Can Travel to the Mediterranean in Upcoming Course
Cyprus—an island jewel that rests in the Mediterranean Sea—is known for its beauty and deep history. This summer, a select number of Wentworth students will have the opportunity to study there.  
Associate Professor Jody Gordon is offering a course during the summer semester that will examine the history of the area, modern culture, and its future as an entrepreneurial hub. After learning more about Cyprus, students will then travel there for a week to explore firsthand. 
Students can sign up now for the course and should contact either Gordon or Rachel Cristoforo by Feb. 21. Space is limited. 
We asked Gordon more about the program and why he is so passionate about the Republic of Cyprus. 
Greg Abazorius: What makes this course unique from other study abroad programs? 
Jody Gordon: It's unique because Cyprus is a place people rarely visit. Everyone knows about Spain, Italy, and Greece, but few people ever travel beyond these well-known countries to experience the eastern Mediterranean. Cyprus is a secret island gem that few American tourists know about.  
In my opinion, it is just as geographically beautiful as Greece or Italy, but it has a history and culture that can only be called "Cypriot" due to the many cultures that influenced the island's people over the centuries. Cyprus offers travelers the unique opportunity to explore a place that is still somewhat off the beaten path, while also being intimately connected to the European Union and Mediterranean culture as a whole. 
 
Abazorius: What types of topics will be discussed during the in-class training? 
Gordon: The in-class training will be focused on preparing students to visit Cyprus so that their study abroad experience will be even more meaningful. Thus, we will cover Cyprus' island geography, its long-term history (which goes back 10,000 years!), its modern cultures, and its future potential as a design, tech, and entrepreneurship hub strategically located between the Middle East and Europe. 
Abazorius: What life skills do you think the students will gain from their experience in Cyprus, ones that can't necessarily be found in a traditional classroom? 
Gordon: As a professor who typically teaches history classes with 2D, static, PowerPoint slides, I can guarantee that seeing an actual ancient temple, mosque, or church in its real-world setting on a mountain top or overlooking the sea, can offer a transformative learning experience. Travel also provides students with the life skill of venturing outside one's comfort zone; it challenges them to rethink the perceptions they have about the world and to see value in how other people live faced with different local realities. It also teaches students how to make connections with others across social and cultural divides and to reflect on how we all share the same world at the same moment in history. It encourages them to see unity in diversity.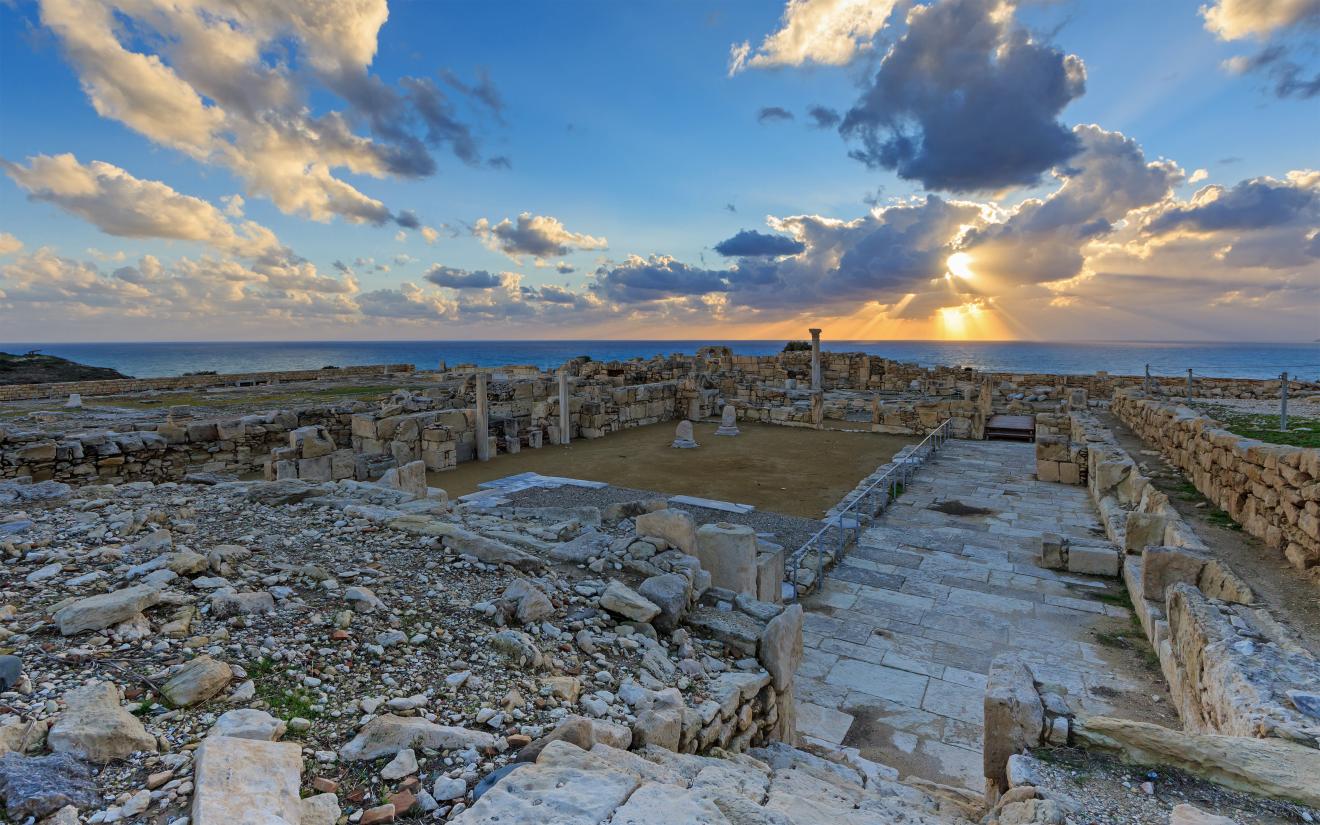 Abazorius: You mentioned the close proximity of items on Cyprus--being able to explore a castle, visit a Greek theatre, and climb a 2000-ft mountain, among other opportunities. Will Wentworth students have the chance to do some of these things while in person for their week? 
Gordon: Yes, one of Cyprus' unique advantages is its small size. At roughly 140 (E-W) x 60 (N-S) miles in size, it has often been called a "matchbox continent" as it has a wide variety of landscapes, all of which can be experienced in a single day. This is something that you cannot do in a country like Italy or Greece. In Cyprus, however, you can travel from a snow-capped mountain to a sunny beach in a few hours. At the same time, Cyprus also allows you to time travel. One landscape may be the home to a Greek theater, another might have a crusader castle, a further one might have an Ottoman era mosque. As you move across the island you are constantly faced with the remnants of different moments in time, and all of these can be experienced on the same day. So, just imagine how much one can see in a week! 
Abazorius: How many times do you estimate you have traveled to and worked on Cyprus? 
Gordon: Personally, I have traveled to Cyprus at least six or seven times since 2005. I did my doctoral dissertation research on the island, and once this even allowed me to spend eight months there. I have lived in the cities of Nicosia and Larnaca as well as the village of Athienou. Although I have carried out research in Italy, Spain, Greece, and Tunisia, Cyprus is the place where I feel most at home away from home.  It is where my favorite ancient sites are and where I have met some of the most incredible people. There is a reason I keep going back and why I want to share this experience with students: Cyprus, through its history and people, helps us better understand and appreciate our world. 
Abazorius: What are you most passionate about when it comes to the archaeology of ancient Cyprus? 
Gordon: Although every period of Cypriot history has its amazing archaeological sites, personalities, and stories, I am most passionate about the archaeology of the early Roman period, which equates to the first three centuries A.D. During this time, Cyprus became a key trading post in the Eastern Mediterranean because of its insular geography. Its outward-facing port cities grew in size and wealth, and local Cypriot culture became entwined with imperial trends in art and architecture. Today, the astounding remains of these cities can be experienced at sites like Amathus, Kourion, and Paphos; sites where massive marble columns and beautiful multicolored mosaics still let travelers imagine what life was like in Roman Cyprus. 
For further information, Gordon suggests the following sites: 
Or view the video below.