In the Neighborhood: Wentworth Giving Back in the New Year
Wentworth Staff Spearheaded Several Initiatives Over the Last Month
Wentworth Institute of Technology is giving back to the communities that so often support the university. 
The Institute has long worked hand in hand with neighbors living in the Mission Hill and Fenway sections of Boston in numerous ways. With a new year upon us—as well as a widespread health crisis—Wentworth has aimed to bolster relationships and provide even greater assistance.  
"It has been increasingly important for Wentworth to show support to our external community as the neighborhood demographics reflect a high population of seniors and other high-risk groups who have been disproportionately affected by the COVID-19 pandemic," said Courtney Wright, associate director of neighborhood relations.
Most recently, Wentworth contributed multiple items to area schools and community programs: 
200 protective facemasks  

20 backpacks 

20 Boston Public Schools learning kits 

10 Chromebook computers on loan for 10 weeks for a senior art program 

40 desks 
100 headphones 

Grocery store gift cards to food insecure families 

86 cushions to Children's Services of Roxbury 
Image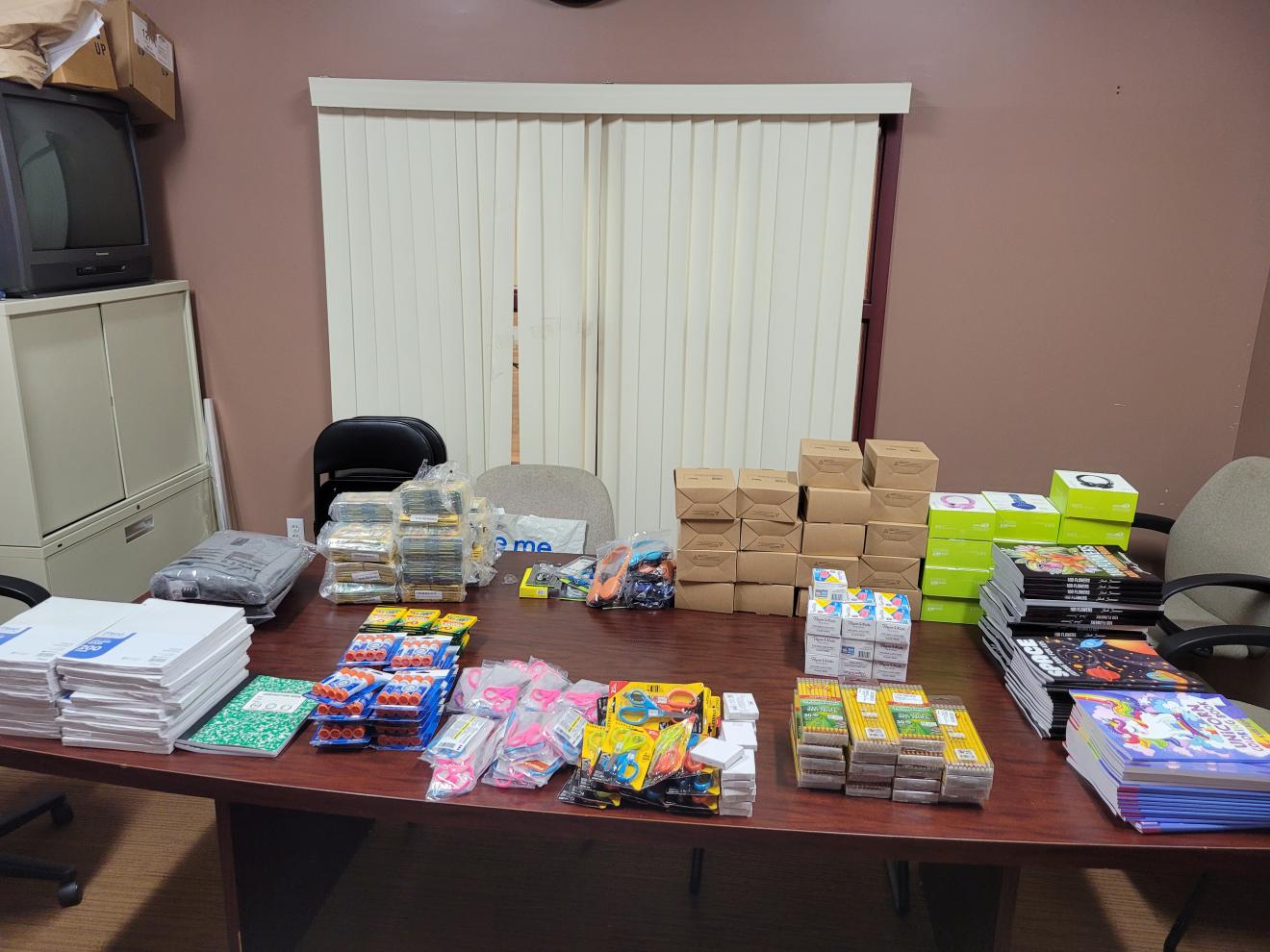 Some of the items in the BPS learning kits included notebooks, scissors, crayons and other school supplies
 
"Our students live, work and play in these neighborhoods," said Wright, noting that the local community has supported the hiring and placement of Wentworth work-study and co-op students, provided outlets for volunteerism and civic engagement, and allowed faculty and students to collaborate on service-learning projects. "It is essential that we support them in kind in normal and difficult times when able." 
Continue to check in with wit.edu for regular 'In the Neighborhood' updates on what the CLP (Community and Learning Partnerships) and others at Wentworth are doing to help our neighbors. If you have your own ideas on how Wentworth can give back, feel free to send them to Wrightc1@wit.edu.